Caribou Marsh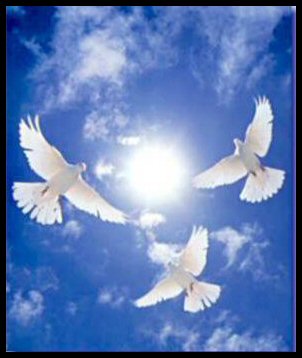 It is with tremendous sadness and broken hearts that we, the family of Thomas Justin Trainor, announce the peaceful passing of our dear father, grandfather and great-grandfather on Tuesday, February 9, 2021 at the Northside General Hospital, North Sydney.
Born on March 6, 1934 and raised in New Aberdeen, Thomas was the son of the late Pius and Elizabeth (Deininger) Trainor.

Tommy began his work career working for 1-B and 20 Colliery for 16 years operating the diesels with Devco. He worked as a police officer for the town of Glace Bay for 35 years. Tommy was the first Dog Master for the Town of Glace Bay from 1972 until his retirement. His faithful canine partners were Dirk and Buck. Tommy enjoyed playing 45's with Veronica and his many friends. He also enjoyed playing crib and participating in the VON adult day program. His favorite hockey team was the Toronto Maple Leaf's. Tommy often volunteered for meals on wheels and numerous community causes. He will be missed by all who knew him.
Besides his parents, Tommy was predeceased by the love of his life for 59 years, Veronica (Steele); sons, Michael and Freddie (in infancy); son-in-law, Bernie Barter; brothers, Milton, Bernie, Freddie, Murray and Gregory; sisters, Patricia, Blanche and stepsister, Minnie; sisters-in-law, Willena, Gertie (Ernie), Anne (Larry) and brothers-in-law, Michael and Douglas. Tommy is the last surviving member of his immediate family.
Left to mourn are sons, Pius (Christine) and best buddy, T.J.; daughters, Elizabeth Hines (Dean), Christine Hines (Chris), Justine O'Grady (Mike), Mary Margaret 'Peggy' MacDonald (Kenny), Bernadine Trainor (Kim), Norma Barter and Alana Trainor (Toni); sister-in-law, Kaye Ford; brother-in-law, David Ford; as well as 24 grandchildren and 15 great grandchildren.
We would like to extend the deepest appreciation to Dr. Andrew Waiver, Dr. Michele McKeough, and the 4-west nursing staff at the Northside General Hospital who went above and beyond to care for Dad. To Dad's dedicated caregivers, Malcolm, Jimmy Goode, Jessica, Kyla, Glen, Nerissa, Emily and Megan, it was with your tremendous efforts we were able to provide care for Dad at home for as long as we did. Tommy enjoyed the VON Adult Day program on Kings Rd. It was there he met wonderful care givers and many new friends. With the support of the staff there, dad was able to maintain his level of social activity until unfortunately COVID came into our lives.
In keeping with Tommy's wishes, there will be no visitation and a private family Memorial Service to celebrate the life of Tommy Trainor will be held at Pier Community Funeral Home, 1092 Victoria Rd., Whitney Pier with Rev. Sheldon Chant officiating. Interment will take place in Saint Anthony Cemetery, Glace Bay at a later date. The service will be live streamed for friends wishing to be part of the celebration.
This link will be available any time after February 14, 2021 https://www.facebook.com/35925689617/live/
The family requests in lieu of flowers, donations in memory of Tommy, may be forwarded to the VON Adult Day program, Kings Road, Sydney.
Funeral arrangements are entrusted to the care and direction of Pier Community Funeral Home.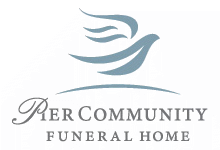 Online Condolences
I'm very sorry to hear of the death of your father. I'm praying for the repose of his soul, and for you and the O'Grady family. Take care of yourself and safe travelling to Cape Breton.
From:  Lorenzo Campanelli
To the family; Tommy was a human being I always enjoyed having a conversation with. He was a wonderful human being I truly admired and respected. I met Tommy shortly after I moved to Glacé Bay in the early 1970's. Tommy frequented my places of employment (Bay Chev Olds and Town of Glacé Bay) and I was at his home several times over the years when he lived on/off Highland Street. I recall inheriting a few of his old winter police jackets and they kept me warm while underneath broken down town equipment on frosty winter nights. I liked his quiet and sometimes humorous demeanour…over the years since my retirement Tommy came into my thoughts many times and when I think of him I always smile. I am certain there's several share my sentiment.
From:  Hughie MacDonald, Marble Mountain
Dear Christine, Bernadine and families, So very sorry to hear of the passing of your Dad. Keeping you all close with hugs and prayers! God Bless,
From:  Julia Townsend
My sincerest condolences on the passing of your father. My thoughts and prayers are with you. Take pleasure in the many memories of family time together.
From:  Gwendolyn MacLean
Pius, TJ and families, i am so sorry for your loss. Tommy and Da were great friends. I remember Tommy coming to visit ma and da on many occasions. Again, my sincere condolences.
From:  Leanne Simmons
To my old Sargent R.I.P. Our prayers go out to your family and friends. You will be surely be missed.
From:  Doug McLean
So sorry for your loss. Many great times and great memories. He is with his love sis. RIP Tommy
From:  Bev Currie
Sad to hear of Tom's passing. Tom told me many stories of my grandfather that I had never heard. Thanks for the family history lessons and the laughs. Condolences to the family on the loss of this fine man.
From:  Tom Head
Christine, Chris and Family I was very sad to read about your Dad's passing. I always enjoyed the stories you told about your very active and social Dad. May the many warm memories of him help you through this very difficult time.
From:  Cathy Hawley
rip old buddy
From:  Aubrey Roberts
Very sorry for the loss of a good man and a good friend. We had many great conversations. Tommy will be greatly missed.
From:  Gus and Dot Zorzi
Please accept our sincere condolences to the Trainor Family and the Steele Family.
From:  Clara Pegg and Clare Family
So sorry to hear of Tommy's passing. Our thoughts and prayers are with the family at this difficult time
From:  Barbara and Robert Taylor
I am so sorry for the loss of your Father, Father in law, Grandfather, Uncle, Brother, best friend. Christine, your dad always had a smile and a kind word to say. May he rest in Peace. I have you all in my thoughts and Prayers.
From:  Patricia Campbell