Sydney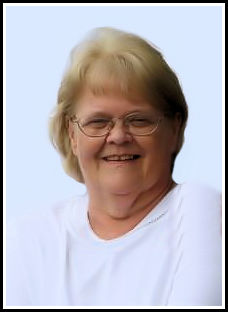 It is with great sadness that we, the family, announce the sudden passing of Shirley Louise Moore on Wednesday, February 24, 2021 at the Cape Breton Regional Hospital, Sydney.
Born on February 8, 1950 in Sydney, Shirley was the daughter of the late Arthur and Aletha (Dwyer) Farr.

Shirley loved her family unconditionally. Her children, grandchildren, and great-grandchildren meant everything to her. She had a love for baking and cooking, in later years Shirley loved to find great deals at local yard sales! Her favourite show was "Days of our Lives" and if she couldn't watch it, she taped it. Shirley worked at various restaurants throughout her career, but she had many great years in particular working as a cook at the Mount Saint Vincent Motherhouse.
Shirley is survived by her husband, Wayne; children, Kathy (George), Donna (John) and Wayne (Andrea); sisters, Marie (Marina) and Heather (Glen); brother, Gord (Julia); grandchildren, Joshua (Samantha), Chase, Grayson, Sophie, Nate and (honorary Blayre); great-grandchildren, Connor and Maddison; as well as her extended family, the Moores and their families.
Besides her parents, Shirley was predeceased by her grandchild, Zachary; brothers, John (Joanne), Tom (Cecilia) Roland (Sandra), George (Jess) and sisters, Mae (Gord), Sandra (Steve), Christine (Kenny) and Betty (Gerry).
Memorial service to celebrate the life of Shirley Moore will be held at Pier Community Funeral Home, 1092 Victoria Rd. (entrance on Church St.), Whitney Pier on Sunday, February 28, 2021 at 3 p.m. with Majors Corey and Charlene Vincent officiating. Due to Covid 19 restrictions, masks and social distancing protocols will be followed. Private family interment in Oakfield Cemetery, Marion Bridge will take place at a later date.
Donations in memory of Shirley may be made to the charity of choice.
We, the family of Shirley Moore, would like to send our deepest appreciation to Dr. Carol Critchley who became a long-time friend and a big thank you to the emergency room nurses and doctors at the Cape Breton Regional Hospital who assisted Shirley and showed great compassion in her time of need.
Funeral arrangements are entrusted to the care and direction of Pier Community Funeral Home.
As Shirley would say,
"Love ya, and be careful!"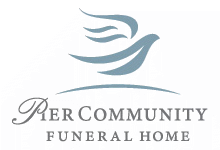 Online Condolences
Our deepest condolences to all of you on the passing of your Mom. She was a wonderful lady and will be missed.
From:  Ruth Ann Madden & Family
To brother Wayne and Kathy Dona and Wayne our hearts are broken for you guys she was like a big sister to all of us we are crushed she's earned her wings and flies high with the Angels all our love Dona and Joni John And George and Lorraine and sister Nancy and families of the Moore's
From:  Donna Landry Ire