Whitney Pier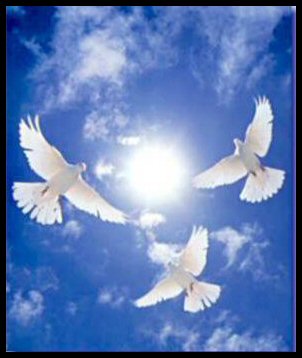 On Sunday, February 14, 2021 with family by his side, Raymond J. MacIsaac passed away peacefully at the Cape Breton Regional Hospital, Sydney.
Ray was born March 2, 1930 and raised in Whitney Pier by the late Minnie and Wilfred Jackson.
His career spanned more than 40 years with Devco, where he made many lifelong friends. Ray was an avid sports fan and in his earlier years he could always be found playing hockey and baseball. A man of strong faith, Ray was a lifelong member of Holy Redeemer Parish.
Ray is survived by his wife of 58 years, Frances (MacCormick); daughter, Raylene (Brian) Webber, Dartmouth and son, James, Sydney. He will be missed and remembered by grandchildren, Jordan, Stephanie and Coady Webber.
Besides his parents, Ray was predeceased by his eldest son, Michael; mother, Christine (MacIsaac) Pearson; as well as his dear friend and aunt, Alice MacCormack.
The family wishes to extend thanks to the nursing staff of floor 3A and Dr. Ryan Kelly for the excellent care provided to Ray in his time of need. 
Due to COVID restrictions a private burial and service for the late Ray MacIsaac will be held at a later date.
Donations in memory of Ray, may be made to the Holy Redeemer Building fund or charity of one's choice. 
Funeral arrangements are entrusted to the care and direction of Pier Community Funeral Home.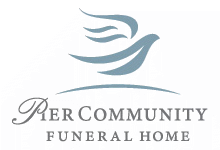 Online Condolences
So sorry to hear of Ray's passing. Our thoughts and prayers are with you.
From:  Diane McCormick
The MacIsaac Family: Very sorry to hear about Ray. A loyal friend of deep faith and sharp wit, who could put his finger on the funny side of situations and people. Prayers and sympathy to everyone. May he rest in peace. Father Angus MacDougall (formerly of Holy Redeemer and St. Theresa's)
From:  Fr. Angus MacDougall
So sorry Fa and family. I remember Ray well.
From:  Susan Devereaux Steele
Cherish the warm smile, his love of sports and skating at the pier rink. He and hoot can now glide with the stars. To the family, so sorry for your loss.
From:  Carol MacKay
Ray was a beautiful person and a visitor at our home on 114 Dominion St. He would take video pictures of us skating on the harbor or at sport games. I was little Ray and he was big Ray when he was at our home. Rest in peace to a good and wonderful person in life.
From:  Ray Mac Cormack Prince Edward Island
My deepest condolence to the MacIsaac family at this sad time
From:  Charles Malinowski
So sorry for your loss. You are in my thoughts
and prayers. Hugs
From:  Paulette Tompkins Sulliman
Our condolences to you and your family. Our prayers are with you.
From:  Terry, Bernard, Margaret Anne & Eileen McNeil
So very sorry Jamie. Thinking of you in your loss. I will pray for strength for you and your family.
From:  Brenda Tomie
Our deepest condolences on the passing of Ray. He was a kind and gentle man. He was the little boy who called Magdalen MacISAAC, Jiggy. Her 104 yrs. of life that's the only name she was known by. Our prayers and thoughts are with you at this most difficult time.
From:  James and Charlotte MacIsaac
So sorry to hear of Rays passing. He was a good friend to Roy and we many wonderful memories of Ray. Our thoughts and prayers are with you and your family.
From:  Biddie Jessome and family.
From:  Sorry for your loss, sending my Condolences to the family, R.I.P. Ray
Rannie Gillis