Sydney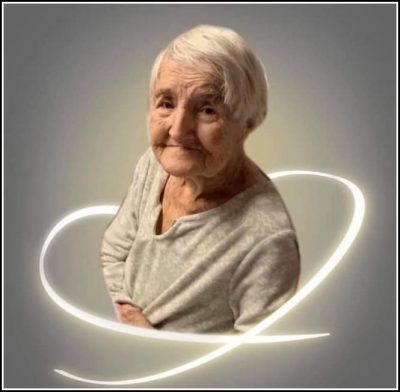 It is with saddened hearts that we, the family announce the passing of our amazing mother, grandmother, aunt and dear friend, Hilda Hillier, better known to everyone as 'Nanny', who went peacefully in her sleep surrounded by her loving family on Friday, February 26, 2021 at the Cape Breton Regional Hospital, Sydney.
Hilda was born to the late Carl and Mary (MacKay) Larrick on January 27, 1926 in Whitney Pier. She spent many days of her youth helping her Mumma run a boarding house out of their home on the bottom of Broadway Street.
In Hilda's later years, after retiring from Woolco and raising her own children, she found joy in spending time with her grandchildren and then great-grandchildren, often referring to them as her own "Babies" especially, Dominic, Declan, Dawson and Theodore, as well as her little sidekick Tina. Family was everything to her and many days were spent sitting at the kitchen table with a cup of tea and a deck of cards or singing lullabies for tired eyes "knocking them out" with her special nanny smell. The stories we could tell, of a woman who lived a remarkable 95 years is impossible to sum up in a few short sentences. 
Hilda is survived by her children, Thomas (Brenda) Hillier, ON, George (Darlene) Hillier, BC, Daryl (Karen) Hillier, BC, Gary Hillier, ON, Esme Hillier and Johnglenn (Kim) Hillier, both of Sydney; along with 11 grandchildren, Jennifer (Mark), Chrystal (Dennis), Cori (Kevin), Keenan, Nadene (Darron), Krystal (Danny), Kayla (Daniel), Natasha (Mitchel), Stacey (Raymond), Ann-Marie, Adam and 17 great grandchildren.
After 32 years she is returning to the loving arms of her husband, Tom, as well as sisters, Mae, Annie and brothers, Robert, Henry, Alex 'Hunch', Arthur and Albert 'Abby'.
Memorial service to celebrate the life of Hilda Hillier will be held at Pier Community Funeral Home, 1092 Victoria Rd. (entrance on Church St.), Whitney Pier on Wednesday, March 3, 2021 at 2 p.m. in the All Faith Chapel with Rev. Sheldon Chant officiating. Interment will take place at Lakeside Cemetery, North Sydney at later date. For those who cannot attend, the service will be live streamed on our website at the time of the funeral.
We, the family would like the extend our appreciation to the amazing staff in Palliative Care unit of CBRH, who made sure our nanny was comfortable until the very end.
Donations in memory of Hilda may be made to Hospice Palliative Care Society of Cape Breton County.
Funeral arrangements are entrusted to the care and direction of Pier Community Funeral Home.
Que sera, sera
Whatever will be, will be
The futures not ours to see
Que sera, sera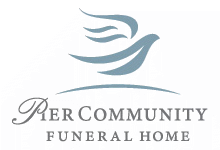 Online Condolences
Esme, Johnglenn, Kim and family,
Our sincere condolences on the passing of your Mom.
From:  Harold and Irene Antle

So sad to hear about aunt Hilda may she fly high with all the angels spread your wings and fly
From:  Crystal March and Robin Covey and family
Dear Esme, Johnglen & Family,
Please accept my most sincere condolences on the loss of your beloved Mom. May all the beautiful memories you shared throughout the year keep you in this time of mourning. My thoughts and prayers are with you all.
From:  Wanda Witzell-Ashley