Whitney Pier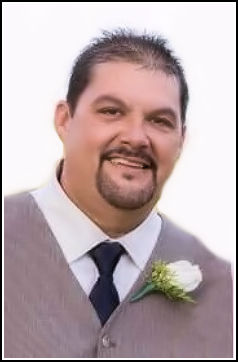 It is with great sadness we, the family, announce the sudden and unexpected passing of Scott William Crawley, age 52, on Saturday, February 20, 2021, at home.
Born on February 17,1969 in Halifax, Scott was the son of Walter and Ethel (Gerrior) Crawley and moved to Whitney Pier at the age of seven.

Scott started his career as a pizza chef at the Venice Pizzaria at the age of 18. Scott learned the art and mastered his skills as a pizza chef and started his own business in the heart of Whitney Pier, Pizza Zone. Scott was very well known in his community for his great pizza and personable approach to his customers. Any conversation you had with him would always end with a smile. He enjoyed all genres of music, having karaoke night, cracking jokes, spending time with his best fur buddy, Milo and travelling with his wife, kids and grandchildren. Scott will be missed by all who knew him
Besides his parents, Scott is survived by his wife of 36 years, Darlene (Linden) Crawley. Scott was a proud father and grandfather, he is also survived by his sons, Brandon (Nicole) Crawley and Chad (Jocelyn) Crawley; daughters, Calista (Stephen) Morrison, Kelsey Mae Crawley (Austin) and grandchildren, Gracie, Carter, Gianna, Seth, Kash and one on the way; as well as his brother, Wally (Kim) Crawley.

Scott was predeceased by his brother, Monty (Karen) Crawley and father-in-law, David (Beverly) Linden.

The family would like to thank everyone for their condolences and support during this difficult time. As per Scott's wishes there will be no visitation. A private service for the late Scott Crawley will be held in his honor.
Donations in memory of Scott, may be sent to The Heart and Stoke Foundation.
Funeral arrangements are entrusted to the care and direction of Pier Community Funeral Home.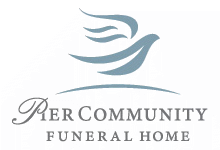 Online Condolences
So sorry for your loss
From:  Leonard Axworthy
So sorry to hear about your loss, 
From:  Ross Kerr / Cathy Kerr
Sending thoughts and prayers to the Crawley Family on the loss of their beloved son.. Scott.. Please accept my heartfelt Sympathy at this sad time..
From:  Sheila Buffett Sydney NS
Our prayers to Scott's wife and children at this difficult time. RIP Scott
From:  Eddie and Teresita Hemmings
Darlene and Family, So very sorry to hear of Scott's passing. Our thoughts and prayers are with you and your family at this sad time. Eddie and Susan Rozicki
From:  Susan Rozicki
So very sorry to hear about the passing of your Dad. Chad and all your family. Esp. Mom God love you all and keep you in his care.
From:  Judy Drover
To the Crawley family,
We were so shocked and saddened to her of your great loss.
May all of your wonderful memories get you through these difficult days ahead.
May he Rest In Peace.
From:  Terry, Deneyse, Chad, Cory and Kelsey Johnston.
My heartfelt condolences to Scott's family and especially his children.
From:  Kevin Linden
Darlene I am very sorry to here about Scotts passing. Great person and a terrible loss. Always felt honored to deal with him and you. I will keep you in my prayers. 
From:  Thomas Gale
Sending our love and deep condolences to the Crawley family on the loss of your beloved Scott.
From:  Sally, Darlene, Bill, Jerry, Carolyn, Quinn
Darlene and Family,We are so sorry and very sadden and shocked to hear of Scott's passing…Sending lots of healing prayers..
From:  Vince & Kathy Gale