Sydney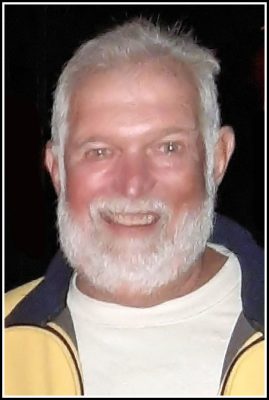 Our families lost a very special person on Saturday, January 9, 2021 when John Ralph McCormick, age 66, passed away at the Cape Breton Regional Hospital in Sydney.
Born on June 10, 1954 in Glace Bay, Ralph was the son of the late Paul and Ethel McCormick.
In his younger years, Ralph was an avid baseball and hockey player. He went on to work at Devco and J.A. McCurdy Airport until forced into retirement due to Idiopathic Pulmonary Fibrosis. Ralph received a double lung transplant in Toronto in July 2016 and was "living the dream for two people". Thanks to the generosity of an organ donation, we were able to enjoy four and half more amazing years with him. Pat and Ralph also went on to become integral members of the local PF & Lung Disease support group. Ralph died of complications unrelated to his lung transplant.
Ralph shared his love of cars, monster trucks and racing with his boys, Justin, Jonathan, Taylor and Jamison from a very young age while Jayden, always technical, would try to keep him "connected to the internet". To see his softer side, just mention 'his princess', Elsie, with those curls and big blue eyes or see him light up at mention of his twin grandbabies.
Nothing brought Ralph more joy than sharing his "little piece of heaven" on the Mira with family and friends, where you'd always be met with a cold drink, a smile and a ride on the river.
His love and devotion to Pat was apparent; they enjoyed the simple things and travelling south. Ralph didn't let anything stop him from having a good time, always willing to lend a helping hand and didn't complain a day in his life. A lot could be learned from Ralph's unbreakable spirit and love of life.
The family would like to thank the staff of the Cape Breton Regional Hospital with special thanks to the ICU for their care of Ralph in his time of need.
Ralph was survived by his loving spouse, Pat Dunn Morrison; children, Jonathan McCormick, Justin McCormick (Celia), Laurel MacDonald (Danny), Giselle MacLeod, Devon Morrison (Christie), Logan Morrison (Dave) and Taylor Morrison; sisters, Brenda MacLeod, Glace Bay, Norma McCormick, Sydney and Debbie McCormick, Mira Road; sister-in-law, Myra McCormick, Nfld; grandchildren, Alyssa, Danielle, Jayden, Jamison, Elsie, Sandy and Sadie; as well as multiple nieces, nephews and numerous friends.
Besides his parents, Ralph was predeceased by his brother, Paul McCormick and brothers-in-law, Dennis MacLeod and Barry Lush.
Memorial Service for the late Ralph McCormick will be celebrated at Pier Community Funeral Home, 1092 Victoria Rd. (entrance on Church St.), Whitney Pier on Friday, January 15, 2021 at 5 p.m. with Rev. Duncan Roach officiating.
Donations in Ralph's memory may be made to the Mira Boat Club or the Lung Association of Nova Scotia.
Funeral arrangements are entrusted to the care and direction of Pier Community Funeral Home.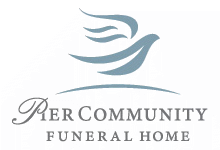 Online Condolences
Pat/Family- So very sorry for your loss
From:  Carol / Basil Ranni
My deepest sympathy to all of you! I knew Ralph as a young boy on the Mira River. Ralph indeed loved Mira!
God is now enjoying his beautiful smile and wonderful personality.
From:  Rev. Carol Gillard
So sorry to hear of your brothers passing.
From:  Susan Steele
To Ralph's sister Brenda and all his family our deepest sympathy , may he rest in peace.
From:  Mary and Joe Matheson
Brenda and Debbie and family : So sorry to hear about Ralph . Thinking and praying for you during this sad time
From:  Sharon Hann (MacKillop)
Sorry for your loss. I remember Ralph from growing up and going to New Aberdeen school. RIP
From:  Al MacDougall
Pat & family,
Our sincere condolences on your very great loss . We were so fortunate to have met you both through the heart & lung program! Ralph was a true gentleman and his love of life was inspiring. Our thoughts and prayers are with you all at this most difficult time . RIP
From:  Lloyd & Kathleen Mac Cormack
Sorry for your loss. I remember Ralph from growing up and going to New Aberdeen school. RIP
From:  Al MacDougall
So sorry to hear about Ralph's passing. I didn't know Ralph but I am fortunate to have Norma as my next door neighbour. She was devoted to Ralph through his double lung transplant and his months at the Regional Hospital. And Pat was one of the special VON's who cared for me though a recent illness. My condolences to the family.
From:  Marg MacIntyre
Pat and family my deepest condolences on Ralph's passing. You are in my thoughts! Hugs
From:  Paulette Sulliman
Sincere condolences to Brenda, Norma, Debbie and Ralphs' extended family…
From:  Karen and Barry Brewer
Pat,
I was sorry to hear about Ralph's passing. My heartfelt condolences to you and your family.
From:  Sharon MacLeod
Jonathan and Justin, I am so sorry to hear about the death of your wonderful father. He was always such a nice man and he loved you both, very much.
From:  Kathryn Cogswell
Pat, Brenda, Norma, Debbie and Family:
Sincere condolences for your loss. We've known Ralph for many years and can truly say he was a gentleman in every aspect of his life. He always treated everyone with respect and kindness and he will truly be missed by all who had the privilege of knowing him. May all the fond memories you have of Ralph help you through this most difficult time.
Sincerely Gary & Arlene Peach
From:  Arlene Peach
My thoughts are with you today, Pat and dear family, loved ones who so loved and admired such a special man. I feel fortunate to have had the opportunity to meet Ralph and to share a few special times together with Pat and family members. May you find comfort at this time with family and to hold close the happy times and memories made together.
From:  Ramona Bruckschwaiger
Truly sorry for your loss. Ralph always welcomed you with a smile, and had a way to make everyone feel special.
From:  Kevin Murphy
Pat & family so sad to hear of Ralph's passing. We sure did have some great times on the river, lots of laughs and great memories! He will be greatly missed! Big hugs Pat!
Florence & Brent
From:  Florence Sutherland
Brenda Norma Debbie and family. We send our deepest sympathy at this very difficult time . Ralph and Barry were great friends. May God bless you all.
From:  Barry/Wilma Wadden
I will make sure your princess gets back to your favorite Hacienda in Mexico., and we will keep a candle in the window. Your favorite sister in law, Kitty
From:  Kitty Dunn
We are so saddened by the loss of Ralph. You didn't know Mira without knowing Ralph. He will be fondly remembered . Our deepest condolences to Pat and all the family.
From:  Joe and Sabrina Forgeron
Wishing you comfort and peace in the days ahead. Our heart goes out to you all.
From:  David & Marion Humphrey