Halifax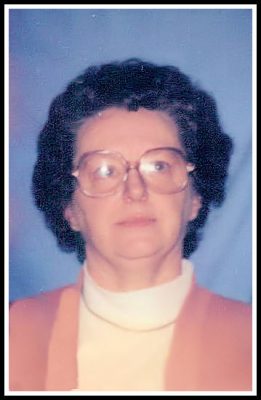 Elizabeth 'Betty' MacLean passed away on Wednesday, January 20, 2021 at the Victoria General Hospital in Halifax.
Born on December 18, 1932 in Sydney, Betty was the daughter of the late Alex F. and Emma F. (MacLeod) MacDonald of Whitney Pier.
Betty attended Whitney School, Sydney Academy and Empire Business College. She worked for several private sector companies in Sydney and Halifax before joining the Federal Public Service, at Maritime Command Headquarters, Halifax, later transferring to Transport Canada, Halifax International Airport. During her years with Transport, Betty worked in various sections, until retirement in 1996. She also served on Executive of Local 80829, UCTE for several years.
Upon retirement, Betty joined Federal Superannuates National Association (FSNA), N.S. Central Branch, volunteering as Branch Health Benefits Officer, served on branch executive, and on committees on behalf of FSNA. She visited the USA, England, Ireland, Wales, Italy and Greece, and several times visited the Isle of Skye and the Highlands, the seat of her Scots heritage. She was a member of Clan MacLeod Society Canada and a member of the Federation for Scottish Culture of Nova Scotia. Betty also had many interests. She raised and trained horses for twenty years. She enjoyed reading, painting, writing and research. She studied philosophy, psychology, and counselling on summer courses at Acadia.
Betty is survived by nieces, Sandra Lee Rearick, Dorothy L. (Rearick) Scarborough, Indiana; grand-nephews, Edwin DeLuca and Christopher Rearick; grand-nieces, Elizabeth Scarborough and Lauren Rearick; great-grand-nieces, Alyssa and Katelyn DeLuca, all of Indiana.
Besides her parents, Betty was predeceased by her sister, Deloras (Rearick) Brabazon; brothers-in-law, Edwin S. Rearick and Albert Brabazon; former husband, Donald MacLean; son, Alan; nephew, Edwin Rearick Jr.; as well as John Robert MacDonald and Peggy McLeod.
Due to Covid restrictions, visitation, and memorial service for the late Elizabeth MacLean will be held at a later date both in Halifax and Sydney. Interment will be in Eastmount Cemetery, Whitney Pier.
Donations in memory of Elizabeth may be made to a charity of one's choice.
Funeral arrangements are entrusted to the care and direction of Pier Community Funeral Home.
In 1973 Transport Canada Headquarters, Ottawa initiated a "pilot project" at the Halifax International Airport. I was promoted to a totally new function: I became the first Airport Security and Policing clerk in Canada. In effect, my supervisor and I began the first Canadian Airport Security and Policing program and with direction from Ottawa, initiated and modified as necessary, specific aspects of security and policing required at that time. As time went on, other airports followed suit as part of the National Program.
During my involvement, I saw the initiation of:
1. Photo Identification of all airport employees, which evolved into the process of security screening of all airport employees.
2. Passenger (Pre-board) Screening, installation of X-Ray units and baggage screening equipment. Telecommunications branch trained the operators in the proper operation of the equipment and I became the instructor for the management of personnel agencies contracted to carry out passenger screening. In time, I developed an expanded version of the training package to ensure security guards did not become complacent when taking the refresher courses given on rotation. I later learned that Ottawa took my suggestions and incorporated the expanded training into an updated version of their training program.
Late in my career my job description changed, and Occupational Health and Safety were added: I became Policing, Security and Safety Clerk. This meant handling accident reports, both for employees of Transport, and accident-injury reports from airlines and other airport tenants, as well as the travelling public. With that position, I also became Taxi Licensing Clerk for the new Airport Open Taxi operation.
Additional surviving family:
Forrest (Jeannie) McLeod, Louise Matheson (widow of Murray); Sheila MacDonald (widow of Rohan 'Sonny'), all of Sydney; Alex (Judy) MacDonald, Ross's Ferry; Wayne (Lesley) MacDonald, Annapolis; Jackie MacDonald, Navan, ON; Marilyn (Matheson) Richey, Terrace, BC, and Rose Anne (widow of cousin, Sandy McLeod), Indiana.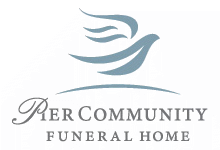 Online Condolences
Our condolences to Betty's family and friends. Eleanor and I will cherish her memory from when we first met, as long-time members of The Clan MacLeod Society of Halifax and of the Federation of Scottish Clans Of Nova Scotia. God Bless. Don MacLeod (another Caper).
From:  Donald MacLeod, Lower Sackville, N.S.