Tarbot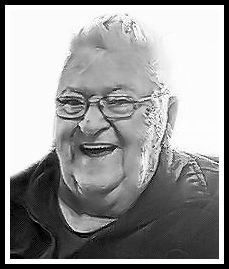 We are deeply saddened to announce the passing of John 'Jackie' MacEachern of Tarbot, who passed away on Monday, January 11, 2021 in Baddeck Hospital with his family at his side.
Jackie was born on May 28, 1938 in Sydney to the late Murdock and Elizabeth (MacLennan) MacEachern.
Jackie was a member and elder of St. Andrews Presbyterian Church, North River Bridge, where he served as past Chair of the Board of Managers and was the Cook for the Men's Breakfast Club for many years. He was Chair of the Pine Hill Cemetery Committee and took great pride in keeping the grounds beautiful as caretaker.
Jackie attended Baddeck Rural High and Maritime Forest Ranger School in New Brunswick. He was stationed in Sherbrooke, N.S. before leaving there and joining Williams & Simpson Pulp Co. for many years. He worked on many pulp boats and enjoyed hiring local young men. He owned and operated a service station in Tarbot and served a term on the Municipal Council for the area. Returning to his love of fishing, he enjoyed being on the water with his boys until retirement. His greatest pastime was making jigsaw puzzles, sitting in his favourite spot by the window.
Jackie's family was his pride and joy and he was so proud of them all. He leaves to mourn his passing, his wife of almost 60 years, Diane (Smith); daughter, Brenda (Brian); sons, Kevin (Valerie) and Randy (Sarah); grandchildren, Alisa (George), Keith (Tricia), Brandon, Bryson, Mitchell, Michael (Lindsay), Carla (Kerr), John (Danielle) and great grandchildren that brought him such happiness, Rhilee, Channing, Hazel, Marley, Zariah, Brooke, Reid, Sophie and Cameron; brother, Richard (Jacqueline); sisters, Elizabeth, Margaret, Betty (Ross) and many special nieces and nephews.
Besides his parents, Jackie was predeceased by sisters, Kay Martel, Judy MacDonald and sister-in-law, Judy Morrison.
The family would like to thank Dr. R. Genge for his care of Jackie over the years, also Dr. Ritter, nurses and home care workers.
Due to Covid a Celebration of Life service for the late John 'Jackie' MacEachern will be held at a later date.
Funeral arrangements are entrusted to the care and direction of Pier Community Funeral Home.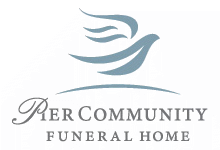 Online Condolences
P