Sydney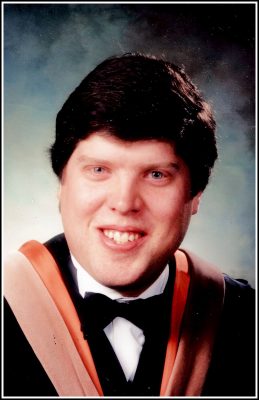 It is with great sadness that the family of Jamie Keith, age 53, of Sydney, announce that Jamie died with the grace he was known for on the morning of Wednesday, January 20, 2021 at the Cape Breton Regional Hospital in Sydney.
Born on April 27, 1967 in Truro, Jamie was the son of Thornton Keith and the late Margaret (McLatchy) Keith.
An author, a poet, a hockey player and a friend to many, Jamie was an inspiration during his 25-year journey with MS. A graduate of CBU, he was a recipient of the Nova Scotia Book Award for Poetry, which was released in 2019, and he was also granted the MS Society of Canada's SAFIRE Award for enhancing the work of the Society in his community (2009).
Besides his father, Jamie is survived by siblings, Bruce (Rosemary Godin), Sydney, Greg, Calgary, Cheryl Lothier-Keith, Sydney, and David (Nadine MacKinnon), Halifax. He was uncle to Derek (Leigha), Jonathan and Andrew Lothier, Kaden Keith and great-uncle to, Landon Lothier. Jamie also leaves many aunts, uncles and cousins in New Brunswick, Ontario and the United States.
Jamie spent the last 20 years living at the Cove Guest Home, where he loved and appreciated his "Heart Family" made up of the staff in Skylight. He treasured his relationships with all the staff, residents and volunteers at the Cove. Jamie was especially close with Resident Advocate, Liam McCormick.
The family offers special thanks to the staff at the Emergency and IMCU departments at CBRH for doing all they could for Jamie during his last week.
Memorial service to celebrate the life of Jamie will be announced at a later date when all family members can attend.
Donations in memory of Jamie, may be sent to the Cove Guest Home Foundation, or the Multiple Sclerosis Society.
Funeral arrangements are entrusted to the care and direction of Pier Community Funeral Home.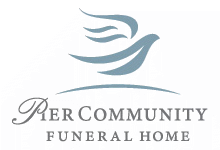 Online Condolences
It is very sad that Jamie has passed on. But he will be at peace and with Aunt Marg. I so sorry we are not able to come and see you guys during this difficult time. Love Pierre, Shelley and Shanelle. Thinking of you.
From:  Shelley Duncan Leblanc
Ive just received news of Jamie's passing. I call him Jamie because when I was a student RMT in 2012, I've had the privilege of working with Jamie at the cove. I was terrified (as a student), until I got to speak with him. Speaking wasnt easy when it came to communicating with him, and it was Jamie who taught me how to listen. He influence all of that. I learned of his upbringing in Sydney, his states of his condition for my own educational advances, and simply how to take a step back! Jamie is a true gentleman that I'll NEVER forget!! My condolences to his friends and family. I would love nothing more than to speak with the family about my experience with him. You can contact me at kristinmacrmt@gmail.com
From:  Kristin
Thorton and Keith families, I wish to express condolences on the passing of your dear James.
From:  Thelma O'handley
Sincere condolences to Thornton, Bruce, Greg ,Cheryl and David on the passing of James. My thoughts and prayers are with them at this very sad time.
From:  Darlene MacIntosh