Dominion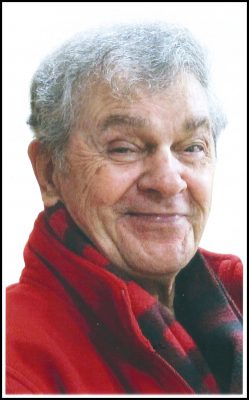 It is with deep sadness that we, the family of Herbert F. Gregory, announce his peaceful passing on Friday, January 1, 2021 at the Cape Breton Regional Hospital in Sydney.
Born on June 19, 1937 in Whitney Pier, Herbert was the son of the late Edmund and Ann (Gillis) Gregory.
Herbert loved visiting and had a passion for music. He was a guitar player, song writer and singer.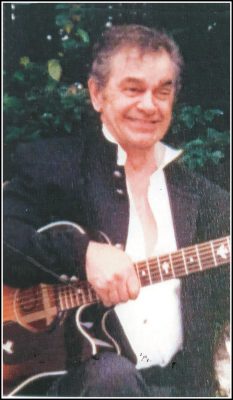 Left to mourn his passing, Herbert is survived by his beloved wife, Wilma; daughter, Mitzi (Glenn); son, Jason (Crystal); grandchildren, Tyree, Branson and Spencer; siblings, Leonard (Carol) Gregory, Florence 'Cookie' (Joe) Costigan, Brenda (Donnie) Butler and Sheila (Mike) Dermody; forever missed and loved by many nieces, nephews, cousins and friends.
Besides his parents, Herbert was predeceased by his brother, Edmund.
Full funeral arrangements will be made at a later date.
Donations in memory of Herbert may be made to a charity of one's choice.
Funeral arrangements are entrusted to the care and direction of Pier Community Funeral Home.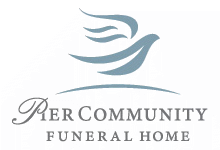 Online Condolences
Dearest Wilma. We are truly saddened to read of Herbie's passing. Victor and I enjoying your visits and have thought of Herbie many times since our move. Please except our deepest condolences. Herbie was well loved by our family.
He and Rosie are together now talking up a storm. Love to all. Victor &Jean Mazalin
From:  Victor & Jean Mazalin
Wilma and family so sorry to hear about Herbs passing thoughts and prayers to you and your family
From:  Beth Hynes
Herbie was a very dear to us. Loved him for his kindness. Herbie and his whole family's was part of the Currys Lane family, Our thoughts and prayers go out to the family.
From:  Florence Fraser- Dupe- John Dupe- and the rest of the Dupe Clan
Sorry about the passing of your Dad, Mitzi. I had lots of laughs around your kitchen table with Herb on one of my visits. We will keep him in our prayers. Daren and Charito
From:  Daren Gallivan
So sorry to the family for their loss. The ultimate country and western lover. Xo
From:  Catherine Butler
Gregory Family
Our thoughts are prayers are with the family in your time of sorrow. Herbie will be missed.
From:  The Nichols Family
My deepest Condolences. Wilma, Mitzi ,Jason and family
From:  Patricia Walker
Mitzi, Wilma and families: So sorry to hear of your loss. My sincerest condolences.
From:  Kathleen LeBlanc and Mavis LeBlanc
So sorry for you loss Wllma, Mitzi, and Jason, we loved Herbie and were going to miss his visits along with Mitzi. My prayers are with you and your family
From:  Linda Barron
Sorry for your loss. Herb was a great guy will be missing him very much
From:  Mik & Hector Deveaux
I am so sad to hear about Herbs passing my deepest sympathy goes out to his wife Wilma and Herbs family and friends he was truly a gentlemen I always enjoyed it when he would come to visit he and I would spend four or five hours singing and playing some of the huge list of songs he had written Herb was and awesome guitar player and could sing Johnny Cash like no other and his own songs the way he liked to sing them. I will always remember Herb as a good friend and great musician and may God bless his family in this sad time
From:  Wayne F Quinn
My thoughts and prayers are with you all in your time of loss . Herbie was a big part of my younger years with many good memories. Sincere condolences to the whole family .
From:  Eric Andrea and boys
Sending my heartfelt condolences to Wilma and family. Please know that you are in my thoughts and prayers.
From:  Cecilia Coward
So sorry to hear of Herbie's passing our sincere sympathy to the family at this difficult time.
From:  John & Kay Violande
Aunt Wilma, Mitzie , Jason , and all of Herbie's family. My condolence go out to you all. Herbie may you rest in peace.
From:  Danny Mac Lean
Dear Wilma, Mitzi, Jason, and families, I am so sorry to hear of Herbie's passing. I will always remember the gentle kindness Herbie, and all of you, showed me so long ago and Herbie's quiet, patient smile. Please know I have thought of you many times over the years and will continue to do so.
From:  Julie Zatzman
Stark ,,May You Rest in Peace, Keep playing Johnny Cash
From:  Everett A. Boudreau
Wilma and Family So sorry for your loss. Herb was a good man. Due to my health issues I can not attend the service, but my thoughts and prayers are with you.
From:  Pat Walker