New Waterford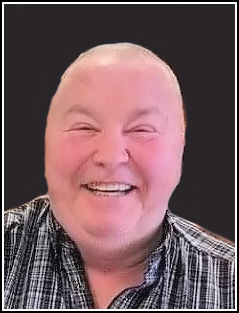 It is with profound grief that we, the family, announce the passing of Dwayne Fraser on Friday, January 1, 2021 at the age of 59 in the Halifax Infirmary, Halifax.
Born on August 13, 1961 in Sydney, Dwayne grew up in Victoria Mines and was the son of the late Paul A. Fraser and late Ann Fraser (nee MacDougall).
Dwayne was a loving and devoted husband, father, brother, uncle, son and friend. He was a true gentleman with a heart of gold and would stop to help anyone who needed assistance. If you needed tools, or a loan of his car or a tow in when your boat broke down, Dwayne was the man to call. He didn't think twice of helping people and did it only for the good deed that it was. He was also a dedicated and enthusiastic soccer dad who spent many years cheering and travelling for soccer games, tournaments and was just as excited for the road trips as the teams! Dwayne also loved a good debate and could argue until he won or wore his opponent down – it was often said he should have been a lawyer!
Dwayne spent much of his youth in Meat Cove and Bay St. Lawrence forging lifelong friendships with the Hines, Bonnar and MacKinnon families. For many years, he was a regular at Christmas in Meat Cove and loved every minute he spent there and continued to make regular visits to Meat Cove and Bay St. Lawrence whenever he could to reconnect with friends and family.
In 1998, at the age of 37 while visiting his cousin, Kevin, Dwayne spotted a picture of a young woman and a little boy and he was immediately smitten! That young woman was Denise Best and her young son. Dwayne and Denise went on a blind date and six weeks after that first date, he asked his true love to marry him and she said yes! For the next nearly 23 years they raised a family and built memories to last a lifetime.
Dwayne loved every aspect of fishing and from a young age he first helped out on boats, then fished squid and swordfish before finally settling on lobster fishing. The South Bar wharf was his home wharf and he fished out of there for over 30 years before finally retiring in 2009. The wharf was one of Dwayne's favourite spots and he could be found at the wharf daily catching up on the news, watching people fish off the wharf, or waiting for the boats to come in with their catches during fishing season. A man of simple pleasures, Dwayne loved spending time with family and friends, a good movie or a good game of crib or tarabish. Shine, Butch and Donnie will be happy to have Dwayne playing tarabish with them again.
Dwayne leaves to mourn his loving wife, Denise; son, Elijah; daughter, Wren; brothers, Paul (Kathie) and Marlowe; sister, Paula; nieces, Amy Miller (Wayne), Bhreagh Fraser (Marcel) and Renee Saulnier (Kailem); nephews, Matt Fraser (Michelle), Jesse Fraser (Kelsey), Chase Fraser (Karynn), Patrick Fraser, Christian Lavoie, Logan Lavoie (Sam), Jesse and Jeremy; grand-nieces, Stella, Victoria and Nova; grand-nephews, August and River; fur babies, Maya and Ollie; as well as many cousins and many, many friends.
The measure of a man is not by his possessions, it is in the lives touched, friendships made, and good deeds done. By these standards alone, Dwayne was a very rich man!
A special thank you to Dr. Greg Myatt for the exceptional care he gave to Dwayne over the years, and a thank you to the doctors and staff of the Halifax Infirmary CCU.
As per Dwayne's wishes, there will be no service or wake and cremation has taken place. Private family interment will take place at a later date.
In memory of Dwayne, a random act of kindness would be appreciated.
Funeral arrangements are entrusted to the care and direction of Pier Community Funeral Home.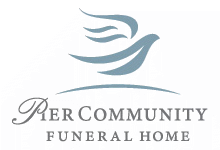 Online Condolences
Our condolences to all the family for your very sad loss.Rip Dwayne.
From:  Dan & Una Wilcox.
John and I send sincere condolences to Dwayne's family and friends, He was a good neighbour, and will be sorely missed.
From:  Jeanne MacDonald
Denise, Paul, Paula and family: So sorry for the loss of Dwayne, he was a great person and I always enjoyed talking to him whenever I saw him. He was a very upbeat and funny guy. We had a great chat, at my aunt Florence's funeral. I hope you get strength and comfort in your Happy Memories. Thinking of you Donna & Nick Rutherford
From:  Donna Rutherford
Please accept our condolences for the loss of a fine gentleman, our hearts are saddened by your loss, our thoughts and prayers are with you. Dwayne was the best of friends, a gentleman, and very well respected in the community. His top priority was his family and he spoke of them often. I will miss our conversations and the friendly banter. God Bless.
From:  Martin and Nancy Duffney
Denise, Elijah and Wren, Our sincere condolence on your loss of a wonderful husband and Father. Dwayne was a good friend to all who were lucky enough to know him. The world is a better place because Dwayne was in it but a sadder place because he was here for so short a time. Mike and Donna Feit
From:  Mike and Donna Feit
An amazing man who gave me an amazing dog. Dwayne, Glenna's What a Knock Out Tyson and I will always remember you.
From:  Wendy Wishart
Sincere condolences to you and your family, Denise. Thinking of you.
Tanya
From:  Tanya Eisnor-Whynot
My sincere condolences to you Denise , Elijah and Wren . My thoughts and prayers are with you in these sad times
From:  Eric Andrea and boys
So sorry to hear of Dwayne's passing. A kind and gentle man. He was a good man.
From:  John Nickelo
Our deepest sympathy to you Denise, Elijah and Wren. Turnip was a good friend.
From:  Wayne and Adrienne Dermody