Sydney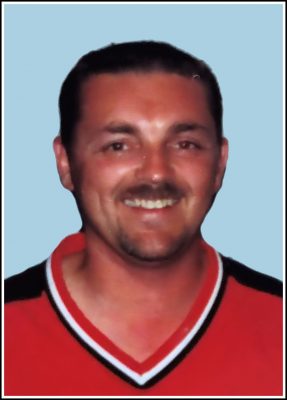 We are shocked and saddened to announce the passing of Edward Phillip Farrell on Wednesday, January 27, 2021 at the QEII Health Sciences Center in Halifax.
Born on May 11, 1960 in Sydney, Ed was the son of the late Thomas Michael and Bertha Mary (MacIsaac) Farrell.
Ed is survived by his partner in life, Louise Lever; two sons, Timothy Farrell and Avery Morellato; siblings, David (Helena), Charlie (Karen), Donnie, Michael, Marilyn (Fred) Gillespie, Joann, Debbie (Wayne) Stockley, Catherine Mortensen, Linda (Lawrence) Digou, Sheila (Alex) Digou and Pearl (Boris) Santekuces.
Eddie was a long-time employee of Purolator. He enjoyed watching his beloved Montreal Canadiens, camping in Cheticamp, bingo on Wednesday nights, Avery's baseball games, and long drives in his truck.

Besides his parents, Ed was predeceased by siblings, Marie Berard, Patricia and Tommy.
The family would like to thank the staff at the QEII for the kindness and care that Eddie received during his brief stay.
Cremation has taken place and a celebration of life for Edward Farrell will be held at Pier Community Funeral Home, 1092 Victoria Rd. (entrance on Church St.), Whitney Pier on Monday, February 1, 2021 at 6 p.m. with all Covid-19 protocols in place.
Donations in memory of Eddie may be made to a charity of one's choice.
Funeral arrangements are entrusted to the care and direction of Pier Community Funeral Home.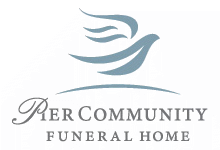 Online Condolences
So sorry to hear about Eddie. Our sincere condolences to all his family and friends. God bless
From:  Sandra mac kay
Our deepest sympathy to the family.
From:  Louie Linda Margettie
So sorry to read about the loss of Eddie. Our condolences to all your family. Prayers and hugs at this very sad time.
From:  Anita Webb
My sincere condolences to all the family …fly high my friend …I will remember the days of fort building ..snowball fights …chats at work …you touched so many lives with your love of life ..your kindness…and that infectious smile …Fly High
From:  Catherine Organ
Sending deepest Condolences to the Farrell Family especially my friend Pearl Farrell ..gone too soon ..
From:  Carol Crawley
So sorry to hear of Ed's passing. Our deepest condolences to all the family. He was a great guy, lots of memories with him , when we all moved to Ontario, back in the day! RIP our friend.
From:  Dave and Cathy Agnew
I would like to send my condolences to all of the Farrell family as well as all Families. Ed was a Childhood friend and school mate. Ed, Alan Chalupa and myself talked hockey all the time. I was a Boston Fan and Alan was Rangers so in French class we were all put up the front of the class as we talked hockey more than french. A great memory to have and Cherish. Ed also played in our road hockey group. RIP friend.
From:  Helen Szucs (Rozicki)
My deepest sympathies to the family. I grew up in the 60s and 70s on Henry Street and was great friends with Eddie. I hope his family can carry his smile and his laugh in their hearts forever. RIP Eddie God Bless
From:  Barry Moore
So sorry for your loss Linda and Lawrence condolences to all the family.
From:  Marie and Wayne Veinotte
Dear The Farrell Family,
Joe & Jeanette MacIntyre has made a donation in memory of Eddie Farrell to Boys and Girls Club of Cape Breton .
Along with this donation, Joe & Jeanette MacIntyre wanted to share this eCard and special message with you.
From:  Joe & Jeanette MacIntyre
My deepest condolences to the family and friends of Eddie, may you Rest in Peace my friend
From:  Joseph Le Lievre
My heart goes out to you and your family on Eddie's passing. Such a shame at his young age. Please know that I am thinking of you all at this sad time.
From:  Janet Farrell
Our deepest condolences to the family of Eddie, so sad and shocked to hear of his passing. My husband played ball with Eddie and I had him as our Purolator man for many many years. Again so sorry for your loss.
From:  Sheila & John Hall
So sorry to hear of Eddie's passing. RIP
From:  Linda Doucet
So sorry to hear of Ed passing. He and I went to learning Center on George street back in 1996. My husband drove him to class every day. RIP Ed
From:  Sharon MacLean
Sadly missed Ed…Habs are having a great year
From:  Shaun
My condolences to Eddie's family. I was saddened to hear of his passing. Eddie was a gentleman and was liked by all. His smile said it all!
From:  Paul Carrigan
Sheila and Family: Thinking of you on the passing of your Brother Eddie.
Ann Marie and Jim and Family
From:  Ann Marie Mac Donald
R.I.P Ed. Condolences to family and friends from management and staff of BCB Expedites Delivery
From:  Winston