Whitney Pier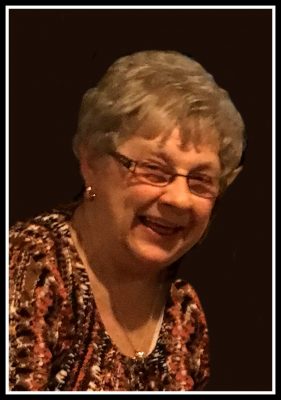 We, the family of Marilyn Crane are deeply saddened to announce her passing on Friday, January 22, 2021 at home with her son, Michael and grandson, Mason by her side.
As per her Marilyn's wishes cremation has taken place. A private family memorial service to celebrate the life of Marilyn Crane will be held at a later date.
Donations in memory of Marilyn may be made to a charity of one's choice.
Funeral arrangements are entrusted to the care and direction of Pier Community Funeral Home.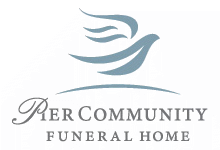 Online Condolences
Dear Michael and Mason:
I am so very sorry to learn of Marilyn's passing. I worked with her for many years at the Print Shop at CBU. I spoke with her just before Christmas and learned of her illness. I know she was a great mom and grandmother and know that you will miss her dearly. Deepest sympathy.
From:  Gerry Shea
Raylene & Family
We are so sorry to hear of Your sisters passing…may she rest in peace
From:  Helen & Junior Ferguson
My thoughts and prayers are with you Michael. I worked with your mother at Cape Breton University.
From:  Mary Neville
I am so sorry Raylene, for the lose of your sister Marilyn, my deepest condolences to you and all the Crane family. My thoughts and prayers are with you at this time.
From:  Shirley Holland
My sincere condolences Mike & Mason
From:  Debby Hartigan
My condolences may she Rest In Peace!
From:  Linda Prosser
Sincere condolences to Michael , Mason and all of Marilyn's family and friends. You have many treasured memories that will live on in your hearts forever. We, in particular, appreciate the bonds created by the mutual love we have for you, Mike and Mason . We appreciated her cordial attitude, and resulting friendship through the years. Remembered lovingly by Bill and Mary Crane and family. RIP dear friend.
From:  Bill and Mary Crane and family
Very sorry to hear of Marilyn's passing
From:  Donna Burke & Earl
Michael and Mason sending heartfelt hugs to both of you. Love cousin Marion
From:  Marion Erickson
I was very sorry to read about Marilyn's passing. My sincere condolences to her family.
From:  Diane Kendall
Very sorry for your loss Raylene
From:  Chris Larade
Michael Crane & Family so sorry to hear of the passing of your Mother my condolences to you.
From:  Mary Borden Hurel