Sydney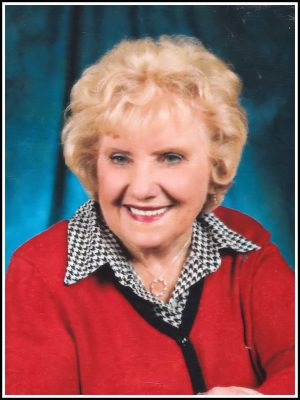 It is with deep sadness that we announce the passing of the matriarch of our family, Marion (Brennan-Power) Stanovie, who passed away at 92 years of age on Friday, December 4, 2020 at the Cape Breton Regional Hospital, Sydney.
Born on February 3, 1928 in Sydney, Marion was the daughter of the late Ambrose and Sadie (Walker) Brennan.
When Mom was less than two years old, an earthquake shook the walls in Sydney. It was said that our mother told the shaking walls to stop and thus began a life of stamina and determination. Marion was truly the leader of the family who raised seven children and several foster children with limited resources and support. She was determined to nurture a polished household and inspired a discipline of excellence that lives on with her children.

Mom was an excellent cook and baker of all things delicious. Everyone had to have a place at the table and quite specifically an assigned seat. Mom loved BBQ's, picnics at Mira Park, Bingo, Cards, Bowling, Knitting, Ceramics, and was a member of Club 55. Later in life, Mom and her husband would travel by camper trailer in Atlantic Canada. Mom loved creatures great and small with pets in the household most of her life. Mom loved country folk music (esp. Charlie Pride and Daniel O'Donnell). Mom was a member of Faith Baptist Church and passionately practiced her faith. Our mother was an amazing woman and the foundation of our life as we know it today.
Marion is survived by her seven children, Linda (Lorne) Boudreau, Debbie (Roy) Hillman, Balls Creek, Jim (Norma) Power, PEI, Sandra (Greg) Wall, Big Beach, Kim (Shawn) LeClair, Kevin (Linda) Phillips, Toronto and Sally (William) Chase, Windsor; grandchildren, Harry (Darlene) Hillman, Douglas Hillman, Halifax, Steven (Laura) Hillman, Balls Creek, Jason (Olivia) Boudreau, Windsor, ON, Robert (Crystal) Boudreau, Jessica (Richard) Power, Halifax, Ryan (Janis) Wall, Michael (Shaya) Wall, Toronto, David Wall, Jenna LeClair, Andre LeClair, Joshua Phillips, Toronto, Ashley Phillips, Toronto, and Emily Chase, Windsor; 11 great-grandchildren; one great-great-grandchild; as well as many nieces and nephews.
Marion also acknowledges her special friendship with George Stanovie, Kitchener; her special niece, Gladys (Ed) Smith, Newfoundland and daughter-in-law, Kelly (Beaton) Power, Halifax.
Besides her parents, Marion is predeceased by husbands, James Power and Jim Stanovie; siblings, Tim (Isabel) Brennan, Joe Brennan, Angela (George) Napoleon and Theresa (Donald) Rowe.
Cremation has taken place. Due to COVID-19, a memorial service to celebrate the life of Marion, will be scheduled in 2021 when it is safe to gather.
Donations in memory of Marion may be made to a charity of one's choice.
Funeral arrangements are entrusted to the care and direction of Pier Community Funeral Home.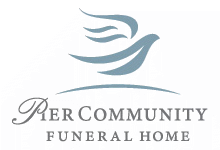 Online Condolences
Kim and family,
My sincerest condolences on the loss of your mom.
From:  Krystal MacQueen
To the family
So sad to hear of Marions passing.
Sincere condolences.
From:  Diane Saunders
I am so sorry to hear of your Mother's passing. I have many fond memories of your Mom growing up on Elmwood Avenue . She was a wonderful person. Love and hugs to you all .
From:  Marie Horechuk
Sending strength for this day, your family is able to come together to have a service for your mom. Hugs Sandra, Kim, Debbie, Linda and families.
From:  Amber MacKinnon
We are so sorry for your loss.
I loved Marion, she was a great lady.
From:  Marie MacDougall (Power)