Sydney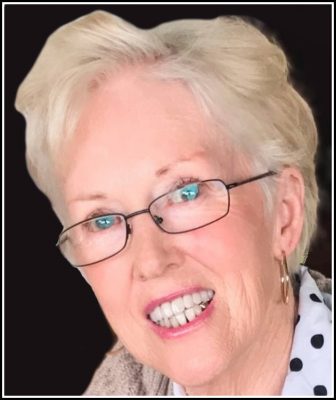 It is with heavy hearts that we, the family of Beverly Phillips, announce her passing on Wednesday, December 30, 2020 at the Cape Breton Regional Hospital, Sydney.

Born on March 9, 1942 and raised in Whitney Pier, Beverly was the daughter of the late John and Jean (MacKinnon) MacLean.

After graduating from Holy Angels Convent in 1961, mom enlisted with the Canadian Armed Forces who moved her out of her small community of Whitney Pier. She thrived as a stenographer for 3 years. After being discharged at the tender age of 21 she moved to Edmonton, Alberta where her twin sister, Barbara was waiting for her. She worked for Canadian National Railway as a clerk/steno, met and married a young Edmonton police officer and together they built a home, established a small security company, and turned their home property into a hobby farm growing and selling alfalfa. She had a keen interest in politics along with a wicked sense of humor. Later in life, after her family had grown, Beverly returned to her beloved Cape Breton. She will be remembered for her smile, strong faith, and kind and loving nature.

Bev is survived by her loving sons, Scott (Lynda) Phillips and Steven (Lindsay) Phillips; four grandchildren, Brendon, Parker, Samantha and Annabelle, all of Alberta; brothers, Ian (Donna) MacLean, Campbell River, BC and Jim (Phyllis) MacLean, Howie Centre; brother-in-law, David Jones, Sydney; numerous nieces and nephews; as well as her much loved and cherished aunt, Rosaire MacKinnon (96) of Sydney.

Besides her parents, Beverly was predeceased by her two sisters, her twin, Barbara-Jean (late Gerry Mattia) and Claire-Elizabeth (David Jones), Sydney.

The family owes a lifetime of "Thank You" to Mary Bourgeois, Beverly's dear friend who turned out to be her main caregiver. God bless you. And to David Jones who brought her holy communion faithfully three times a week, her cousin, Donna, brother, Jimmy, and niece, Gian who in addition to Mary and David visited her regularly at the hospital.

Sincere thank you to Father Paul Murphy, Holy Redeemer choir, and the pall bearers, and all who will participate in the Mass. Thank you to Bill Laurie of the Pier Community Funeral Home, the VON, and the Palliative Care Team who cared for Bev in her time of need.

Memorial donations in Bev's memory may be made to Holy Redeemer Building Fund.

There will be no visitation for the late Beverly Phillips. A Memorial Service will be held on Saturday, February 13, 2021 at 10 a.m. in Holy Redeemer Church, Whitney Pier with Fr. Paul Murphy officiating. Interment will be in Resurrection Cemetery, Sydney Forks. Covid restrictions are in place, so social distancing and masks are mandatory in church. The service will be live streamed by logging onto https://www.facebook.com/holyredeemerwhitneypier/live_videos/ at the time of the service.
Funeral arrangements are entrusted to the care and direction of Pier Community Funeral Home.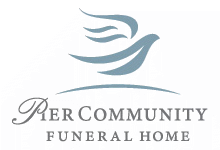 Online Condolences
To Bev's Family,
We were Bev's neighbours (across the hall) for all the years she
lived at Moxham Court. Bev was quiet, but always had time for
a little chat. Her smile was beautiful. We will remember her
fondly.
From:  Kenneth and Claudette Gray
We were shocked and saddened to hear about Bev's passing. We knew her from Holy Redeemer. She was such a great woman. Our prayers go out to her sons and family. Regina & Colleen Gillis
From:  Colleen Gillis
To the family of Bev Phillips:
We lived across the hall from Bev all the time she lived at
Moxham Court. She was a lovely lady and very good
neighbour. We will remember her fondly.
From:  Kenny and Claudette Gray