Sydney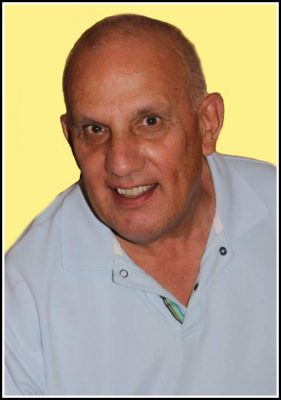 Our hearts are forever broken as we grieve the passing of our amazing husband, father, grandfather, brother, uncle, and friend. Vic had a unique way of making anyone around him feel loved. He was so special to us. Our lives have changed forever. On Sunday, December 20, 2020, at the age of 75 years, Vic passed away at the Cape Breton Regional Hospital, Sydney, surrounded by his loving family.
Vic was born on May 8,1945, to the late George Osborne Maxner and Elizabeth Margaret (Jewell) Maxner.
Vic is survived by his loving wife of 52 years, Joyce (Thompson) Maxner and daughters, Lynn (John Casey), Hammonds Plains, Carla (Donnie Joyce), Sydney, and Nadine (Jeff Hunt), Hammonds Plains. One of Vic's greatest joys was being "Poppy" to his five grandchildren, Jonathan and Keigan Casey, Noah and Emily Joyce, Oliver Hunt, and Baby Hunt joining the family in April 2021. Poppy was his grandkids biggest fan rarely missing an opportunity to watch, cheer, and support them in all of their sports and activities. His immense love of his grandkids and time together led to countless hours of laughter and fun playing games of all kinds. Their memories and love for Poppy are immeasurable and will live in their hearts forever. Besides his immediate family, Vic is survived by brothers, Art (Thelma), Sydney, Gary (Shirley), Halifax and John (Yvonne), Glace Bay; sisters, Theresa Hiscock, Sydney, Eleanor Kennett (Richard), Barrie, ON, Rose Maxner, Glace Bay, and Margaret Anne Maxner-Peddle (Kevin), Albert Bridge; sister-in-law, Lois Maxner, Moncton, NB; as well as many nieces and nephews.
Besides his parents, Vic was predeceased by his brothers, Berwick, Bernard and Gerard; daughter, Baby Maxner; mother- and father-in-law, Elizabeth and Roland Thompson; brothers-in-law, Bruno Centa, Clayton Hiscock and nephews, Robert Maxner and Arthur Douglas Maxner.
During his work life, Vic was employed at Chiasson-MacDonald Ltd. which led him to open Vic's Saw Shop in 1974. Vic later began working with the former City of Sydney Public Works Department which culminated in his retirement. Vic had nothing but fond memories of the people he worked with and those he met as a business owner, many developing into life-long friendships.
Vic was a loving, patient, and kind natured person. He will be forever remembered for his warm smile, infectious laugh, and his quiet, yet unforgettable, personality. Vic was happiest when he knew the people around him were happy. Our memories with him will be cherished forever.
The family would like to express its sincere appreciation to the doctors and nurses of unit 3B at the Cape Breton Regional Hospital for their compassion and exceptional care given to Vic during his time of need.
By invitation only, a celebration of life for the late Vic Maxner will be held at the Pier Community Funeral Home, Whitney Pier, 1092 Victoria Rd. (entrance on Church Street) with Kevin Head officiating. Private family interment will take place at a later date.
Donations in memory of Vic may be made to the Canadian Cancer Society.
Funeral arrangements are entrusted to the care and direction of Pier Community Funeral Home.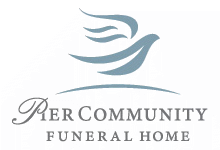 Online Condolences
Dear Joyce and family,
I was so sorry to read of Vic's passing. My deepest sympathy to you all.
God Bless.
From:  Diane Kendall
Thoughts and prayers are sent to the family of Victor Maxner they were long time neighbours growing up in the pier
From:  Beth Hynes
Joyce: So sorry to hear of Victor's passing. He was always so full of joy and his laugh was contagious. Remembering preparing for your wedding those many years ago and the special family gatherings at Red Islands.
From:  Stephen Thompson and Larry MacNary
So sorry for your loss
From:  Kevin and Charlotte Melanson
Joyce and family, our thoughts and prayers are with you during this difficult time
From:  Janet and Fred Griffin
Sorry for your loss, our thoughts and prayers are with you
From:  Claude Ramsay
My sad feelings on Victors passing. He was that ever smiling person who you wanted in your life. I'm sure that everyone wanted that attitude.
From:  Bernadette Holland ( Fleet )
Joyce and family, our thoughts and prayers are with you during this difficult time
From:  Janet and Fred Griffin
Carla, Kevin and I were so sorry when Jimmy told us about your Dad. Please pass along our condolences to Joyce and your sisters and their families. We will keep you in our thoughts at this very difficult time.
From:  Pauline and Kevin Collins
Lynne, sorry for your loss.
From:  Brad Colbourne
A Memorial Donation was given to the Pier Community Building Fund
From: Terry & Irene Usher