Sydney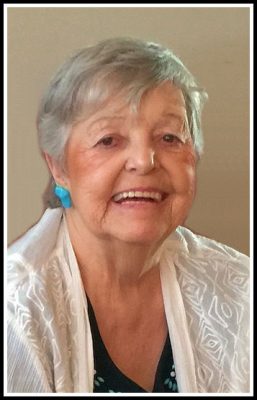 With broken hearts, we announce the peaceful passing of Bonnie Peck on Friday, November 20, 2020, at home in Sydney, surrounded by loving family after a brief battle with cancer.
Bonnie was born on August 23, 1943, to the late Neil and Agnes (Lynch) MacNeil, formally of Lorne Street, Sydney.
In 1964, Bonnie graduated from St. Rita`s Hospital School of Nursing as an R.N. after which, she and her then-fiancé, Kevin, moved to Toronto, where she accepted a nursing position with Scarborough General Hospital. The following year they married.
After 13 years of living in Toronto, they moved back to their beloved Cape Breton home, where Bonnie held a few different nursing positions. Her last position was with Cape Breton Regional Detox Center, from which she retired in 2004.
Bonnie will forever be missed by her daughter, Jennifer; grandson, Cortez, Edmonton, AB, her very spoiled and much-loved fur babies, Molly and Oso; sisters, Marg (Roger) Koski, Ontario, Elizabeth (George) Young, Sydney and Angela (Jack) Calder, Howie Center; brother, Neil (Clare) MacNeil; sisters-in-law, Patsy Kendrick and Shirley Christmas, all from Sydney; brother-in-law, Doug 'Sony' Rankin, Sydney; uncle, Marcie (Evelyn) MacNeil, Ontario; Peck family brother-in-law, Francis 'Babe' (Donna) Peck; sisters-in-law, Margie (Jim) MacNeil, Coxheath, Loretta 'Rettie' (George) Burke, Manitoba and Diane Peck; as well as numerous nieces, nephews, grand-nieces and grand-nephews.

Besides her parents, Bonnie was predeceased by her husband of 53 years, Kevin Peck (2018); sisters, Carol Rankin (2009), Madelyn MacDonald (1996) and Joan (in infancy); brothers, John (2005) and Pierce (2010) MacNeil.

Bonnie is also survived by her many close friends, especially her very dear friend, Lexi MacKinnon, with whom she graduated from nursing, and her wonderful neighbours, who all enjoyed her warm, caring personality.
As we continue this journey without her, we will miss her take-charge personality, for which her siblings labelled her 'THE BOSS,' her fantastic sense of humour and her kind, caring heart.
Bonnie is now reunited with the love of her life, her husband, Kevin- together in Paradise, never to be separated again.
Visitation and memorial service to celebrate the life of Bonnie Peck will be held at Pier Community Funeral Home, 1092 Victoria Rd. (entrance on Church St.) Whitney Pier on Friday, November 27, 2020. A gathering of family and friends will take place from 9:30 to 10:30 a.m. with the memorial service to follow at 11 a.m. in the All Faith Chapel with Fr. Dennis Lamey officiating. The service will be Live streamed for those that cannot attend.
In lieu of flowers, donations may be made to Palliative Care, S.P.C.A., Sydney, or charity of choice.
Funeral arrangements are entrusted to the care and direction of Pier Community Funeral Home.
Live Stream Link
https://www.facebook.com/permalink.php?story_fbid=10158721019294618&id=35925689617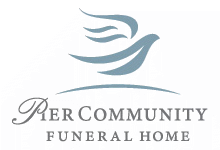 Online Condolences
Kevin & family
Sorry to hear of Bonnie's passing she was a great lady will keep all of you in my prayers
From:  Ada Hagen
I am so sorry to hear of Bonnie's passing. My sincere condolences to her family. May she rest in peace.
From:  Cameron Sears
Jennifer and the Macneil family so sorry for your loss, Bonnie was a lovely lady.
From:  Marilyn Young Bonaparte.
I knew Bonnie years ago through mutual friends and I always liked her. She was an honest, straightforward, caring person. Her faith was very important to her and she got great comfort from it. She also had a great sense of humour, and I can still hear her unique laugh. To Jennifer, Cortez, the MacNeil and Peck family, I offer my deepest sympathy on Bonnie's passing. I hope good memories of Bonnie and your times together bring you comfort and joy as you move into the Christmas season.
From:  Colleen Gillis