Howie Centre/Big Pond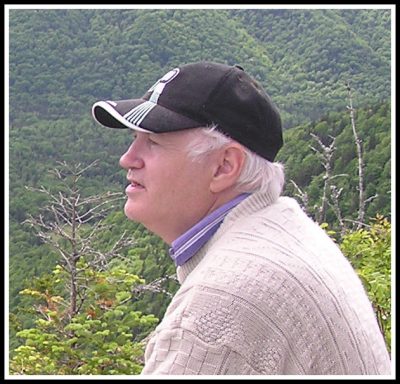 We are saddened to announce the sudden death of John William MacInnis on November 8, 2020, just four days following his 73rd birthday. John was a beloved son, husband, father, grandfather, uncle, brother, and brother-in-law, and he was a dear friend to many. He was a son to Dan Joe (d. 1991) and Christie (MacIsaac) MacInnis (d. 2017). At the time of his death, he resided in Howie Center but remained proud of his Big Pond roots having lived there for many years prior.
Growing up in Big Pond, John, affectionately known as "John Willie," led a fulfilling life where he connected with family, neighbours, and the outdoors. As a young adult, he enjoyed exploring trails in rear Glengarry sightseeing and enjoying the woodlands, abandoned pioneer farms, and visits to the "Big Rock." John also acquired a passion for birding and subsequently established Big Pond Eagle Tours for the travelling public and wrote a column in the Cape Breton Post – The Great Outdoors. He was also the co-founder of the popular annual Big Pond/Eskasoni Christmas Bird Count.
John inherited a love of Cape Breton music from both parents. He had a particular interest in the music of the "old-time" fiddlers. He was also an avid reader and built a huge collection of books on nature, music, maritime history, and genealogy.
He was employed as a pipe fitter and worked in various parts of Canada during his career.
Besides his parents, John was predeceased by his brother Philip; in-law parents, Tom & Rose Walsh; brother-in-law, Tommy Walsh; and sister-in-law, Barb (Williams).
He leaves behind his loving wife of 52 years, Darlene (Walsh) ; son Kevin; daughter Colleen (Craig Mills); grandchildren, Riley, Madison, Aidan, and Rory; brothers, Sheldon (Marlene), Jamie, Fr. George, Donald (Chantelle), sisters, Marie (Malcie MacPhee), Patricia (Ken Hutchins), Jean (Simon Murray), Bernadette (Johnny MacNeil), and Trese (Jim MacNeil); brother-in-law Glen (Debbie) Walsh, sister-in-law Faye (Ronnie Dauphinee); and many nieces, nephews, grand nieces, and grand nephews – all who loved John dearly!
John will be missed by his life-long friend and special uncle, Cyril MacInnis (Lydia) where their special bond began in childhood; and his extended family, Stanley MacIsaac (Verna) and Frank MacIsaac (Vina); and his dear friend Jack MacNeil.
John William was a quiet pillar of strength to the family and endearingly captured the hearts of all who knew him. Visits with John were treasured, meaningful and heart warming. The memories he built with his adoring quick wit, ability to make laughter, and his genuine sense of loyalty to all that he loved, will remain part of his legacy. Described as the "salt of the earth," we the family mourn his passing but are blessed to have had him in our lives. Our hearts will be void of his sincere, supportive, funny, and loving personality.
Donations in memory of John may be made to the Palliative Care Society of Cape Breton County or another charity of choice.
Cremation has taken place. Funeral arrangements are undetermined due to Covid 19 and are entrusted to the care and direction of Pier Community Funeral Home. 
From "On Eagle's Wings" by M. Joncas:
And He will raise you up on eagle's wings,
Bear you on the breath of dawn,
Make you to shine like the sun,
And hold you in the palm of His hand.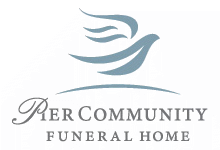 Online Condolences
Colleen I am So sorry to read of your fathers passing. My condolences to you and your family.
From:  Jessie Morrison
My condolences to Sheldon, Marlene, George and the entire MacInnis/MacDonald and Big Pond families! John Willie was an amazing Steward of the Earth! May he rise up and be carried on Eagles Wings to his final resting place! The love and prayers of Eileen Gillis and the Gillis clan are with you all in these days of great sorrow. Blessings of comfort to you all! Margie Gillis
From:  Margie Gillis
Blessings Darlene. We will Miss John Willie so much. Albert saw him as a mentor and a Wonderfull friend and fellow Birder. Take care in his blessed Memories. Barbie and Albert
From:  Barbara Mickey & Almickey
Darlene and Family: So sorry to hear of John Willie's passing. As you know, we were great friends in our younger years, he was a wonderful friend and so full of fun. Please extend my condolences on his passing, I know he will be missed by all.
From:  Patsy Campbell
Darlene, Kevin, Coleen and all, we are saddened for your loss and we are sad to lose John. We loved him.
From:  Dennis & Carol MacDonald
Darlene and family, I am so very sorry to hear about John. My sincere condolences, hugs and prayers.
From:  Martha Hill
So sorry for your great loss. Although we did not personally know John, through Darlene we knew she had a warm and caring husband who leaves behind many wonderful memories. Take care Darlene, Kevin and Colleen.
From:  Donna and Jack Dalrymple
Deepest condolences to the family
From:  Pauline Mac Donnell
My sincere condolences to Darlene and all the family. My thoughts and prayers go out to you during this difficult time.
From:  Louise
So sorry to hear this Darlene. Condolences to you and the family.
From:  Girlie Mac Kinnon
My heartfelt condolences to the MacInnis clan on your incredible loss
From:  Tracey O'Keefe
Darlene I am sending you my deepest sympathy for the passing of John Willie. So shocking . Darlene I send prayers to you and your children and grandchildren and great grandchildren. John was a financial and a Gentleman.
From:  Rosemarie
My Condolences on the passing of John William. God bless.
From:  John MacIntyre
Very sorry to hear of John Willie's death.
From:  Charlotte and Lodge Mulak
Charlie, Joseph and I were very saddened to read about John's untimely death. We will keep you, your children, and John's siblings in our thoughts during this difficult time.
From:  Marie Lorway
Sorry to hear about John Willie. He was the nicest person to be with. A Birdman of the highest caliber. Have a great time in Heaven, we all know you are there. Barbie & Albert
From:  Barbara Mickey
Sheldon and Marlene and to the MacInnis Family. I'm so sorry to hear of John Willie's death, please know you are in my thoughts and prayers through this most difficult time.
Rita MacDonald Bozohora
(East Bay)
From:  Rita MacDonald Bozohora
Darlene and Family, sincere condolences on the loss of John Willie. We recall several happy birding outings with him and he was always ready to help us with identifications of birds we did not recognize. God Bless.
From:  Pauline & Jim Siteman