Howie Centre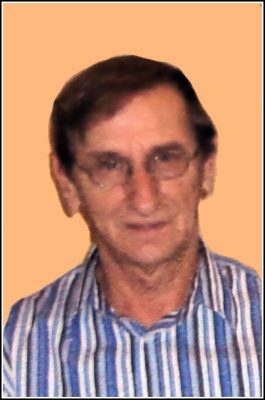 It is with great sadness that we announce the passing of Raymond Eugene Koziel, 79, of Howie Centre on Monday, November 9, 2020 at the Cape Breton Regional Hospital in Sydney.
Born in Glace Bay, Raymond was the son of the late Joseph Koziel and Cecilia Michalik.
Raymond was the star goaltender for the Glace Bay Rotary Flying Scots Midget A Hockey Team who won the Cape Breton championship in 1956/57. He worked as a Coal Miner at the 26 Colliery in Glace Bay and then moved to Toronto working with Inglis and RCA before transferring to Sydney with Sears Canada. He was a Refrigeration Appliance Technician for 32 years before retiring. Raymond enjoyed playing darts and vacationing in Cuba where he met many close friends, though what he truly loved was fishing and spending time at his cottage in Loch Lomond.
Besides his parents, Raymond was predeceased by his wife, Shirley (Lockman); brothers, Joseph (Nell), William (Marie) and sister, Audrey (Hugh) Fraser.
Raymond is survived by his brother, Ted (Maureen) Koziel, Barrie, ON; daughters, Wanda (Kevin) Darrow, Sydney Forks, Linda (Tim) Park, Burlington, ON and Donna (Andre) Pellerin, Port Hawkesbury; son, Darryl, Northern Alberta; grandchildren, Kelsey, Jessie, Chrissie (Darrow), Spencer, Nolan, and Keaton (Park) and Anna (Pellerin); as well as many nieces, nephews and his very good friend, Denise Booth.
A funeral service will be held on Tuesday, November 17, 2020 at 1:30 pm at Resurrection Cemetery, Sydney Forks with Fr. Paul Murphy officiating.
Donations in Raymond's memory may be made to the Cape Breton Cancer Centre.
Funeral arrangements are entrusted to the care & direction of Pier Community Funeral Home.
Live streamed service available at the link below
https://u.pcloud.link/publink/show?code=XZW9XRXZzWpvdUUfpd8EwGSNhzJslyRgrbw7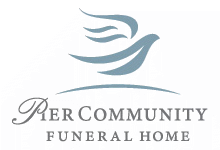 Online Condolences
So sorry to hear of Ray's passing. Our thoughts and prayers are with you in your time of sorrow. He will be dearly missed.
From:  Kim and Dean Kowalczyk
Darryl , I am so saddened to hear your dad passed away . He was a great man with a big heart . One of the best .
From:  Donald Chiasson
so sorry to hear of Ray passing I worked with Ray at Sears for 24 years I will keep Him & the family in my prays
From:  Ada Hagen
Denise and Koziel family;
So very sorry for your loss. R I P Ray, we will all miss you and how you enjoyed making connections with people through your kind and gentle way. Thank you for the times we shared and all the great memories .
With sympathy,
From:  Lynn, Frank, Scott MacEachern
Sorry for your loss of Ray He was a good person
From:  Gerald & Karen Pino & Harry Pino
John and I are so sorry to hear about Ray's passing. He was a great guy and a good neighbour. He will be missed.
From:  John and Valerie Macpherson
Denise and all of Rays family I am so sorry for your loss. I didn't know Ray well, but from the days at Big Pond beach he seemed so sweet. quiet and humble. My thoughts and prayers are with you all at this very sad and difficult time. RIP Ray
From:  Josephine Mac Neil, Big Pond
My Deepest Sympathy to the Koziel Family. Ray was a kind, gentle person and a great friend to my late husband Bernie for many years…
From:  Johnena Hall (Bernie)
Deepest Sympathy to the family. Victor and I were unable to attend the funeral service but you were all on our mind Tuesday. Ray is now at peace.
From:  Victor And Donna Koziel