Sydney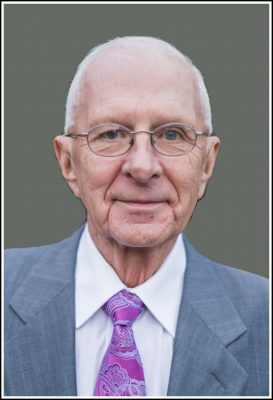 On Saturday, November 28, 2020, Nicholas Horechuk peacefully passed away at Harbourstone Enhanced Care, Sydney at the age of 85 years.
Born on May 11, 1935 in Sydney, Nick was the son of the late Michael and Mary (Tetanish) Horechuk.
A graduate of Saint Francis Xavier University, Nick was a teacher at Sydney Academy for 35 years and served as head of the Math Department during his career. He was an active member of the Air Cadets in Sydney for many years, receiving recognition of his contributions. He was also a lifelong member of the Holy Ghost Ukrainian Parish in Whitney Pier and a dedicated member of the Ukrainian Catholic Men's Club.
Nick is survived by his wife of 62 years, Stella (Mulak) Horechuk; brother, John (Jean); sister, Anne, and sister-in-law, Barbara; children, Christine MacNeil (Bruce), Michael (Piney), Stephen, and Marie; grandchildren, Marly Somers (Chris), Marika, Nicole, Thomas, Jacob Burt, Bailey Burt, and Nicholas Burt; great-grandchild, Tate Somers; as well as many in-laws, nieces and nephews.
Besides his parents, Nick was predeceased by his brother, Frederick and daughter-in-law, Thelma.
A special thanks to the staff and volunteers of Miner's Lane at Harbourstone Enhanced Care for their excellent care and companionship for Nick, and their kindness and compassion for our family.
Nick was a mathematician, a talented artist, who was known for his generosity and for how he loved his family, gathering with them often. He will be greatly missed by his family and community.
There will be no visitation for the late Nick Horechuk. A private family memorial service will be held in the near future with Fr. Roman Dusanowsky officiating. Interment will be in Forest Haven Memorial Gardens, Sydney.
Donations in memory of Nick may be made to a charity of one's choice.
Funeral arrangements are entrusted to the care and direction of Pier Community Funeral Home.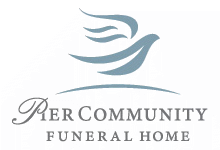 Online Condolences
To Stella and family we send deepest sympathy. Nick was a pillar in our community and will be greatly missed
From:  Leo & Darlene Baggio
My sincerest condolences to Steve and his family during this time of great loss and sadness.
"May the Angels lead him into Paradise. May the Martyrs receive him at his coming and take him to Jerusalem, the Holy City. May the Choirs of the angels receive him, and may he, with the once poor Lazarus, have rest everlasting. Amen." ~from the prayers for repose of souls in Purgatory.
From:  James Warren
Dear Stella & Family,please accept my deepest & heartfelt sympathy for your loss of Nick,My thoughts & prayers are with all of you at this most difficult time.
From:  Verna Bisson
Stella, Steve, Mike, Chrissy, Marie and families……….I was so saddened to read of Nick's passing, thoughts and prayers are with you at this most difficult time. Nick was a wonderful person and I thought so much of him, never did I cross paths that he didn't take time to have a chat with me and catch up on some news. He will be truly missed by all. Hugs to all!
From:  Carron Coleman
Mike, and family, we are so sorry for your loss. The death of a parent is so poignant, full of sorrow, memories, yet a faith that you will all meet again. Faith, hope and love will sustain you. Jean and Bruce Mac Donald
From:  Jean Mac Donald
Anne, So sorry to read of the death of your brother. Thinking of you and your family at this sad time.
From:  Mary Clarke
Sending heart felt condolences to your family at this time. Please know our thoughts are with you all at this difficult time.
A donation has been made in Nick's memory to the Nova Scotia Alzheimer's Society.
From:  Loch Lomond Mitsubishi
My deepest sympathy and heartfelt prayers are sent your way on the loss of Nick. He will be deeply missed by all who knew him.
From:  Patricia Paruch
Dear Stella, Marie, all family; Ed and I extend our heartfelt sympathy to you at this difficult times.You have many good memories to hold close to your hearts.Sincerely, Ed & Doreen Tynski
From:  Doreen Tynski
Steve and family sorry to hear of the loss of your dad. My thoughts are with you
From:  Colleen (Keough) MacLeod
Dear Stella and family,
We were deeply saddened to hear of Nick's passing. He was a wonderful, quiet, kind person and a very competent math teacher who was always willing to help his students. He was a loyal friend with a great sense of humour and made a great "punch" for staff parties and card games. However, his best quality was how much he loved his family and was devoted to them.
May he Rest In Peace.
From:  Hayes and Elaine MacNeil
Anne and family: My deepest condolences on the passing of your brother, Nick. Thinking of you and your family at this difficult time.
From:  Frankie Balmas
Nick was a wonderful teacher, a true gentleman, and an extremely nice guy. He was definitely a huge presence in my life when I was a teenager. Nick was not only a wonderful Grade 10 Math teacher at the Academy, he was a volunteer Air Cadet instructor during all my teen years. Nick volunteered as the Administration Officer with the 29 RCAC Squadron throughout all my teenage years in Air Cadets in the 1970s. Nick did all the administration and financial paperwork to run the squadron- always quietly working in the background to support roughly 50 teenagers. I have grown to realize more and more, how much Nick really mentored me as one of those rambunctious teenaged boys to mature into a confident young man, and future engineering math teacher. Nick was an ideal role model! Thank you Nick! RIP My sincere condolences to the entire Horechuk Family.
From:  Conrad MacNeil