New Victoria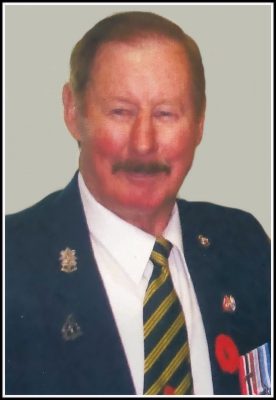 We regret to announce the passing of Kenneth Charles George on Monday, November 23, 2020 at home in New Victoria, surrounded by his loving family.
Born on October 20, 1931 in New Victoria, Kenneth was the son of the late Robert and Alice George.
Kenneth was the ultimate family man. He enjoyed being out on the ocean as a lobster fisherman for 60 plus years. He loved a game of darts or tarabish and doing anything outdoors, especially camping with his family. He was always available to help others as a 'Jack of All Trades'.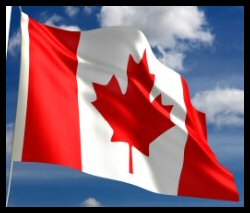 Kenneth worked the local coal mines prior to enrolling in the Royal Highland Regiment Black Watch and completed numerous tours overseas. After that he was an appliance repairman, then a stationary engineer at the New Waterford Hospital for more than 30 years until his retirement. He was a proud member of the Royal Canadian Legion Branch 128, Whitney Pier. Kenneth will be missed by all who knew him.
Besides his parents, Kenneth was predeceased by his brothers, Teddy, Bobby and sisters, Edith and Dorothy.
Kenneth is survived by his wife of 62 years, Marjorie; sons, Colin (Shauna) and Raymond (Lisa); daughters, Sandra, Beverley and Tara; grandchildren, Cara (Ron), Amy (Michael), Jillian (Russell), Ashley (Joseph), Chad and Melissa (Matt); great-grandchildren, Braiden, Kailee, Claire, Mason, Nora, Jaxson, Carter and Hunter; as well as his faithful companion, Brandy.
There will be no visitation for the late Kenneth George. A family memorial service will be held at Pier Community Funeral Home, 1092 Victoria Rd. (entrance on Church St.), Whitney Pier on Thursday, November 26, 2020 at 11 a.m. in the All Faith Chapel with Rev. Sheldon Chant officiating.
Many thanks to the palliative care workers, the VON and the doctors for their thoughtful care of Kenneth in his time of need.
Donations in memory of Kenneth may be made to the An Cala Palliative Care Unit, CBRH or the Cape Breton Cancer Centre.
Funeral arrangements are entrusted to the care and direction of Pier Community Funeral Home.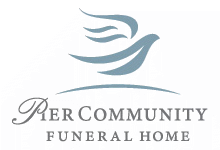 Online Condolences
Dear, Marjorie, Beverly, Chad, and family, We are sad to hear of Kenny's passing. You are in our thoughts and prayers.
From:  Debbie Morrison
My condolences…. I always enjoyed his visitation and his late brother Teddy with their catch of lobsters…
may they rest in Peace and never to be forgotten.
From:  Raymond Goldman, Glace Bay ,N.S.
So very sorry to read of Kenneth's passing. Our deepest condolences to Marjorie and family. Our thoughts and prayers are with you at this sad time.
From:  Brian & Maria Lamey
Dear Marjorie and Family, please accept our deepest condolences on the passing of Kenny. Prayers are being sent your way, sincerely, Janet, Bruce and Harland Fraser.
From:  Janet Fraser
We are so sorry to hear of your families great loss., our thoughts are with you at this difficult time. Please take comfort in knowing that Kenny was a great man. Dottie, Gordon and Kyle
From:  Dorothy McEachern