Sydney River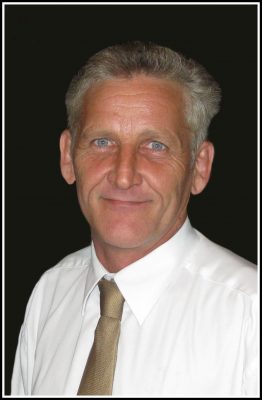 It is with saddened hearts that we announce the peaceful passing of our beloved son and brother, Cyril Roland Coish, age 56, on November 12, 2020, at home.
Roland is survived by his loving parents, Cyril and Marena (Nodge) Coish; sisters, Anne Marie Coish (Joe Bushell), Leitches Creek, Darlene Broussard (Fred), Coxheath, Pearl MacDonald (Stuart), Sydney Forks, Dale Colbourne (Bill), Sydney and Charlotte Roach (Jamie), White Court, Alberta; 11 nieces and nephews, Richard, Nicole and Brady Broussard, Rebecca and Brandon MacDonald, Greg, Matthew and Sarah Colbourne, and Mitchell, Breton and Jessica Roach; as well as many aunts, uncles and cousins.
Rollie was predeceased by his paternal grandparents, William and Louise Coish of New Waterford and maternal grandparents, Julius and Florence Nodge of Sydney.
Roland started working at a young age as helper then driver for the family's home fuel delivery business. He worked out West for a couple of years transporting liquid gas over the ice roads. On his return, he worked at Malcolm S MacDonald Sand and Gravel Ltd., Sydney River. The last number of years, he was working for B Curry and Sons Construction Ltd., Howie Center. Roland was a professional tractor trailer driver and also had the ability to operate most heavy equipment from dozers to snowplows.
Roland truly enjoyed fishing and had many favourite lakes around Cape Breton where he often caught the "Big One". He also liked teasing the staff at Tim Hortons while getting his tea every morning. When not working or fishing, he enjoyed getting together with friends and playing video games. He wanted us to thank Dale MacDonald and Shaun McGee for being such good friends.
The family would like to thank the Doctors, nurses and staff of the Sydney Cancer Center, Social Worker Tom MacNeil, the Doctors, nurses and staff of the palliative care unit of the Cape Breton Regional Hospital and the VON nurses who cared for him the last couple of months. We also wish to thank the Pier Community Funeral Home for their professional and compassionate care shown to the family.
In keeping with Roland's wishes, cremation has taken place and a private family Celebration of Life will be held at a later date.
Donations in memory of Rollie may be made to the Hospice Palliative Society of Cape Breton.
Funeral arrangements are entrusted to the care & direction of Pier Community Funeral Home.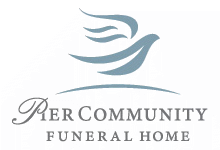 Online Condolences
Our condolences to the Coish family
From:  John Shannon
So sorry to hear of the passing of Rollie . He was a great guy he will be greatly missed. 
From:  Robert and Marlain Hulford
I was so saddened to hear of Rolands passing. Many years ago, he went with my daughter Cathy, and even then he would come to visit me. I wish to express my condolences to Rolands family at this time. May he RIP
From:  Mary McInnis
Darlene & Family
sorry to hear of Roland passing my prayers & thought are with you & the FAMILY
From:  Ada Hagen
So saddened to hear of Roland's passing. I taught Roland many years ago and still remember his sweet face, Leroy and I send sincere condolences and trust God will strengthen you with His comfort and love.
From:  Charlene Petrie
Our thoughts and prayers are with all.
From:  Edwin and Bertha MacLeod
Our sincere condolences to all of Rollie's family. We loved this man and his zest for living life his way. He was a kind soul who deserves our prayers as he spends eternity at the best heavenly fishing hole.
Take care and live with the memories he left tucked inside your hearts.
From:  Lexi and Walter MacDonald
I'm saddened to hear Rollie passed away he was always in good sprits when we would talk at my shop or any time we met, he loved his trucking and of coarse his fishing God Bless you Rollie Coish rest in Peace Buddy.
From:  Dale Leterte
My deepest condolences Cyril & Murina on the loss of Roland
From:  Marie Coish
I am so very sorry for your families loss. Roland was a good friend and always made me laugh. May he Rest In Peace.
From:  Sherry MacDonald
Just heard about Roland I'm a old roller skating friends my condolences
From:  Shauna MacKinnon
Terribly sorry for your loss. He leaves a part of him with whomever he meets. I remember him visiting Anne Marie at Midland, and I would have candy for him. he was always a jovial person and bring a laugh for us. may he find peace in heaven
From:  Joann Chin Yet and Yvonne Stephenson
So Sorry to hear about your loss our thought's and prayers and with you at this difficult time Rest in peace Roland
From:  Nancy and Robert Antle
Anne: So sorry to learn of your loss especially for a man of such a relatively young age. Sincerely, 
From:  David Britten
My deepest sympathy to the Coish Family…. I have the fondest memories growing up in Sydney River with Roland, joey Hopper, and Barb Jackson… from skating on the River to Baseball and hide'n seek in the summer… Roland was always full of fun and game for anything. You are all in my thoughts and prayers
From:  Patricia Landry
Sorry to hear about Roland. I went to school with him and knew him well.
He leaves us with memories that will last forever.
From:  Alex Wilson
We are so sorry to hear about Roland's passing..
Our condolences to you Cyril and Marina and your Family at this difficult time.
From:  Gerald and Anna Moore
I was saddened to hear about Roland's passing. My most sincere condolences to the Coish Family.
From:  Judy Anthony
Dear Cyril and Marena, Mom (Dolly Penney) and I, Susan Penney Keough, would like to convey our deepest condolences on the loss of your son. You are in our thoughts and prayers.
From:  Susan Keough
I am so very sorry to hear of the passing of Roland A very kind person and I am glad I knew him.
From:  Cynthia Tell
To Rollie's family and friends.
I wish to express my condolences on Roland's passing. I met Rollie many years ago and over the years it was nice to meet him and have a little chat. Often this would be as he was walking to or from work. He was just a pleasant person and showing the same easy-going demeanor each time as described by others. Rollie often spoke of fishing and where he was working and what he has been doing since we last spoke; just nice chit-chat which I enjoyed and never in a rush even after a long shift. He spoke about what he knew and never spoke of others in a negative manner. I will miss the big trucks rolling by with a toot of the horn and the big wave and smile from Rollie. He certainly will be missed. Tony Dalton ~ Sydney River
From:  Tony Dalton
I am so very sorry to hear of the passing of Roland A very kind person and I am glad I knew him.
From:  Cynthia Tell