Sydney Forks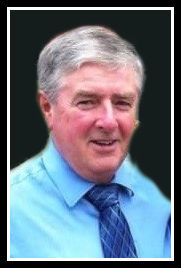 We regret to announce the peaceful passing of J. R. MacNeil (John Robert) on Friday, October 16, 2020 in the An Cala Unit of Cape Breton Regional Hospital, Sydney with his loving family by his side.
J.R. was born in Sydney to the late John James and Catherine Anne MacNeil on February 15, 1948, he was the third child in a family of seven children. There was no shortage of fun and shenanigans growing up on Muggah Street in Whitney Pier. He was a devout member of Holy Redeemer Church and later was also a member of Lady of Fatima Parish.
As a kid, J.R. had a passion for comic books and could often be found stacking the latest editions at Joe Brooks' store.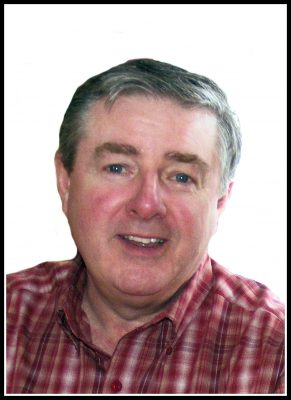 J.R. went to work at the Sydney Steel Plant straight from high school where his diligent work ethic became extremely evident. He always put 110% into his job and eventually became General Foreman of the Open Hearth and later the Electric Arc Furnace until Sydney Steel closed its doors.
J.R. met the love of his life and his "God Send", Bonnie (nee Campbell) at the dance at St. Joe's. He asked her to dance and the rest is history. They never shied away from a card game and had so much fun with their good-spirited competitiveness. She was the yin to his yang and always kept him grounded. She was his care and support until J.R.'s final moments.
At one-point J.R. owned Triple M Video in Whitney Pier with his brothers and sisters. This was a huge part of our family, for several years, and really influenced his love of movies, especially old war, history, and western.
J.R. was an avid bowler in his younger years and thoroughly enjoyed his crossword puzzles. He completed almost every one right up to his final moments. ("Adam Smith" Dad.)
As a notorious prankster, J.R. would do anything in his power for a laugh or a scare. As many of us have felt his wrath when he would hide by the basement stairs and jump out to scare the living daylights out of us.
J.R. lived and died by his favourite motto "Where there's a will, there's a way". This motto is evident from having the soundest structured 2×6 beams when building the family home at 69 Schaller Drive. For most, a 2 x 4 was sufficient but not for J.R. He had an incredible passion for building and fixing things and a tool room (ie., the entire basement) that Bob Vila would envy.
His highly proudest accomplishment was his three girls, Colleen, Truro, Laura (Ryan), Ottawa, and Sheryl (Shaun), Sydney. J.R. passed on his love for baking (especially pies) and eating sweets. He instilled in them an extremely strong work ethic, to live their lives with the utmost integrity and a drive to always do their best. "If you can get a 95 you can get 100!"
J.R. was also the best Poppie in the whole world to his beautiful grandchildren whom he loved to the moon and back; Claire, Kallen, Billie, Rosie and his two step-grand children, Madi and Clara. He loved playing jokes with them, taking them out to eat, and he was always up for an ice cream. They were his pride and joy.
Besides his parents, J. R. was predeceased by his mother and father-in-law, Angus and Evangeline Campbell; sisters, Sandra Smith and Loretta McNeil; one brother, David MacNeil; two sisters-in-law, Diane MacNeil, Viney Hanna and one brother-in-law, Dave McNeil.
J.R. is survived by his wife, Bonnie, of 48 years and three daughters, Colleen, Laura and Sheryl; as well as his six grandchildren mentioned above. He is also survived by brothers, Ronnie MacNeil and Paul (Debbie) MacNeil; sister-in-law, Colleen MacNeil; sister, Cathy (Peter) Urquhart; as well as many nieces and nephews.
Dad, we hope you are sitting up there in the most comfortable lazy boy chair possible in front of the biggest flat screen tv there is, remote in hand and a big piece of chocolate cake with boiled frosting (or a caramel apple pie) on your plate. Love always, your girls. Mwah Rawr.
Visitation for the late J.R. MacNeil will be held at the Pier Community Funeral Home, 1092 Victoria Rd. (entrance on Church Street), Whitney Pier from 4-7 p.m. on Tuesday, October 20, 2020. Memorial Mass will be celebrated at Holy Redeemer Church on Wednesday, October 21, 2020 at 11 a.m. with Fr. Paul Murphy officiating. Interment will take place in Resurrection Cemetery, Sydney Forks.
Donations in memory of J.R. may be made to the An Cala Palliative Care unit at the Cape Breton Regional Hospital or a charity of one's choice.
Funeral arrangements are entrusted to the care and direction of Pier Community Funeral Home.
"The Finest Man on Schaller Drive!"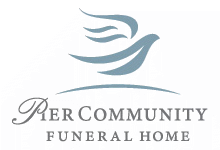 Online Condolences
Shaun, Sheryl and family, we are very sorry to hear of your loss. Thoughts are with all of you during this difficult time.
From:  Kelly and Troy Baldwin
My deepest sympathy on the passing of JR. my thoughts and prayers are with you in these days.
From:  Robin (Jewer) Cory
So sorry Bonnie to hear of your husband's passing. My sincere condolences to you and your girls
From:  Tina Leblanc Gillis
So sorry Bonnie. I will be praying
From:  Margaret Nichols- Mac Adam
Bonnie, Girls and family,
So very sorry to hear of JR's passing, may he rest in peace.
From:  Ed & Jean Gillis
Dear Bonnie and family,
I was very sorry to read about your loss. My thoughts and prayers are with you.
God Bless
From:  Diane Kendall
Bonnie and Family , Our deepest sympathy in the loss of your dear husband and father. You are in our thoughts and prayers at this truly sad and difficult time. May your wonderful memories give you strength and comfort.
From:  Diane and Jim Davis
Bonnie and family please accept our deepest condolences on the passing of a JR
From:  Pat & Jim Gillis
Bonnie , I am so sorry for your loss. I know you have gone through a horrible time but He is God's hand now and You can be at peace. My prayers go out to you
From:  Myrna Brown
Dearest Bonnie and family, we are so shocked to hear of JR passing. So many fond memories of our times together , it feels like just yesterday that we were all young and at parties. My heart is broken to hear of another friends passing.. May God Bless you Bonnie and family .Thinking of you in the days ahead, take care. Jen and Cyril Thomas
From:  Jennifer
Dear Bonnie and family,
Our sincere condolences at this difficult time.
Treasure the memories, they will remain forever in your hearts.
From:  Cathy and Tim Tiller
Bonnie & Family..OUR DEEPEST SYMPATHY TO YOU ALL ON THE PASSING OF J.R..CHARLIE ENJOYED WORKING WITH HIM AT THE PLANT..HE'LL ALWAYS BE REMEMBERED FOR ALL HIS COMEDY &WIT…GOD BLESS.
From:  CHARLIE & ALICE BURKE..INNISFAIL ,ALBERTA
Sincere condolences Bonnie..thinking of you & your family during this terrible time…may J.R. Rest In Peace…
From:  Kay Le Blanc Mac Donald
To the Macneil family: so sorry to hear of J.R.'s passing. Marilyn Clarke
From:  Marilyn Young
We are so sorry for your loss and send you Bonnie and your family our prayers and heart felt sympathy.
From:  Paul and Blanche Yurchesyn and family
So very sorry to hear of the passing JR. Our thoughts and prayers go out to you Bonnie and family at this very difficult time.
From:  John and Maureen (Gushue) Moulins
I knew JR and Bonnie through my sister Rosalind. His photo totally exemplified him ,always a big smile on his face. He loved company and always made you feel welcome. My sincerest condolences to Bonnie and their daughters .
From:  Lorna Carroll- Plemel
Our deepest sympathies. A donation has been made to Pier Community Funeral Home Building Fund in memory of J.R.
From: Terry and Irene Usher
So sorry to hear about JR . I have never seen an obituary written so we'll . The part about giving 110 percent workmanship, his workmanship and work ethics at a young age sure made the title of general foreman was well deserved . I wish you all the best for you and your family in this time
From:  Mike Litowski
Please accept our condolence on the passing of JR , he was a real gentleman, a wonderful husband, father and grandfather. we considered him as a good friend since our teens. he will be greatly missed.
From:  Bunny and Ray Ryan
Dear Bonnie and Family So very sorry to hear of your sad loss. It has to be so difficult for all of you. Our love, thoughts and prayers are with you and yours during this sad time
From:  Walter and Shirley Wojick
I knew JR and Bonnie through my sister Rosalind. His photo totally exemplified him ,always a big smile on his face. He loved company and always made you feel welcome. My sincerest condolences to Bonnie and their daughters .
From:  Lorna Carroll- Plemel
Dear Bonnie, Colleen, Laura, Sheryl and all family, we extend our deepest sympathy to you at this difficult time. God Bless you all. Sincerely,
From:  Ed and Doreen Tynski
Bonnie , Colleen , Laura and Sheryl. I send my condolences to you all. JR was a great Man and wonderful neighbor And through the years we shared wonderful memories.
My thoughts and prayers with you all. Love Liz
From:  Elizabeth Schaller