Main-A-Dieu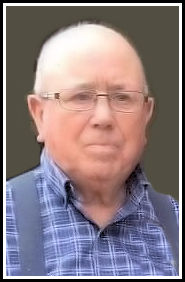 It is with broken hearts that we announce the sudden passing of our father, Charles Douglas Locke. Dougie passed away on Wednesday, October 28, 2020 at the Cape Breton Regional Hospital, Sydney, surrounded by his loved ones.
Dougie was born on May 5, 1935 in Main-A-Dieu and was the son of the late George and Jenny (Boutilier) Locke.
Dougie took great pride in his trade as a carpenter and belonged to the Carpenters Union Local 1588 for over 50 years. He was instrumental in renovating the former Main-A-Dieu Elementary School into the Community Center which is now enjoyed by many. Dougie also played a vital part in the development and placement of the Louisbourg Boardwalk and Playhouse.

Dougie is survived by his children, Madonna Locke, Sydney, Glenda (Hughie) MacLeod, Sydney, Terry (Kathleen) Locke, Ontario, James (Catherine) Locke, Sackville, Juanita (Phil) MacKenzie, Sackville, Marcella Gerard, Waverly; sister, Regina (Herbie) Snow; brothers, Pius (June) Locke, Flynn Locke, Tom Locke, Charlie (Judy) Locke, George Locke, Angus (Linda) Locke and Les (Ginny) Locke; sisters-in-law, Geneva Locke, Margaret Bennett, Boston and Sheila Bates; brother-in-law, Pat (Patricia) Bates; grandchildren, Christopher (Lisa), Tanya (Stephen), Joey (Michelle), Angela (Brandon), Quentin (Kelly), Aaron (Kelsi), Jordyn, Jeffrey, Charlie and Laurie; 14 great-grandchildren; as well as many nieces and nephews.
Dougie is predeceased by the love of his life, Mary Locke. They were married in 1958 and were together for 56 years. Dougie and Mary loved dancing together and they were members of the Main-A-Dieu Country Square Dancers in 1955.
Besides his wife and parents, Dougie is also predeceased by his sister, Josephia; brothers, Bill and Cecil Locke; brothers-in-law, Kenny, Jim and Bill Spencer and Bill Bennett; sisters-in-law, Marcie, Linda, Ethel, Lucy, Kay, Cheryl and son-in-law, Gary Gerard.
The family would like to extend many thanks to the wonderful staff of the Northside Community Guest Home for the care they provided Dougie while he lived there and to the staff in the ER at CBRH and Palliative Care for their kindness during Dad's last hours.
A private family visitation for the late Dougie Locke will be held at the Pier Community Funeral Home. Memorial Mass will be celebrated on Friday, November 6, 2020 at 11:00 a.m. in Immaculate Conception Church, Main-A-Dieu with Fr. Evo DiPierro officiating. Interment will take place in the parish cemetery.
Donations in memory of Dougie may be made to the Main-A-Dieu Cemetery Fund.
Funeral arrangements are entrusted to the care and direction of Pier Community Funeral Home.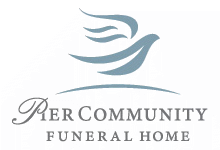 Online Condolences
So sorry to hear of your father's passing, will keep him & your family in my prayers
From:  Ada Hagen
We are terribly sorry to hear about your father. The loss of someone dear to us is never easy. Sincere condolences.
From:  Elaine & Ian Harte
Thoughts and prayers to the family during this difficult time
From:  Darlene and Kevin Bates
Sorry to hear of your father's passing! He was one of the kindness and funniest man I knew. I worked with your mom Mary, for years at Crowell's, in the office. We became friends, so I meet all her family. He will be missed!
From:  Hector & Louise MacDonald