Sydney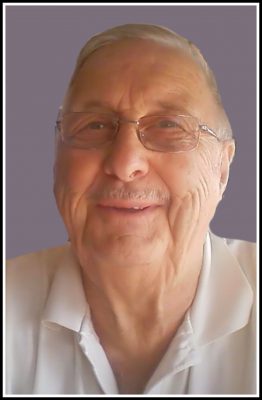 It is with great sadness that we announce the passing of Bill Kelly on Saturday, October 31, 2020 at Cape Breton Regional Hospital, Sydney.
Born on May 3, 1931 in Louisbourg, Bill was the son of the late Mildred (Kelly) Troke.
Bill was very active in the community and served as a member of the men's club at the Holy Ghost Ukrainian Church, he also belonged to Branch 128 Pier Legion, and was a proud member of both the Naval Veterans and Lions Club of Sydney.
Bill was a sailor most of his life, going to sea at the tender age of 15 to help support his family and worked his way up through the ranks and after 47 years on the open seas he retired as Chief Engineer of the Canadian Coast Guard.
Bill is survived by his loving daughter, Patricia (Kenny) Kingston, Moncton; stepson, Michael (Louise) Piercey, Sydney; brother-in-law, Fred (Elizabeth) Piercey, Sydney; as well as nieces, nephews, cousins, and his dear special friend, Debbie MacKinnon.
Bill was predeceased by the love of his life and wife of 36 years, Joan (Piercey) Kelly; sisters, Patsy Green, Iris Troke and brother, Gordon Troke.
Special thanks go out to all the staff at Williston House in Sydney, as well as the doctors and nurses of Renal Dialysis and the Palliative Care Unit at CBRH, who looked after Bill in his final days.
Bill was loved by all who knew him and was such an inspiration. A man of strong faith, he always tried to find the positives in life even during difficult times. His love of life family and friends will remain with us forever.
Visitation and funeral service to celebrate the life of Bill Kelly will be held at Pier Community Funeral Home, 1092 Victoria Rd. (entrance on Church St.) Whitney Pier on Wednesday, November 4, 2020. A gathering of family and friends will take place from 10:30 a.m. to 11:30 a.m. with the funeral service to follow at 11:30 a.m. in the All Faith Chapel with Fr. Roman Dusanowsky officiating. Interment will take place in Resurrection Cemetery, Sydney Forks.
Donations in memory of Bill may be made to a charity of one's choice.
Funeral arrangements are entrusted to the care and direction of Pier Community Funeral Home.
This is not goodbye… "Until we meet again, may God hold you in the palm of His hand".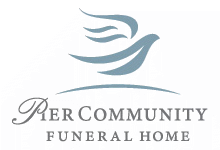 Online Condolences
Our deepest sympathy on hearing of Billy's passing. Always a smile and such a gentleman. He is with his angel family .RIP Bill
From:  Barry and Starla Costello
Dear Debbie and family
I first meet Bill at the Ukrainian church. Deepest condolences to all.
From:  Judy Sampson
I am so sorry to hear of Billy's passing. He will be in my prayers as will Patricia and the family. God bless you.
From: Elva White
My thoughts and prayers are with Bill's family and friends. I met Bill through Patsy/Frank. He had such a huge, kind heart, a wonderful smile, and a twinkle in his eyes.
From: Sue Wirll
Dear Patricia, Kenny and Family, I'm so sorry to hear the passing of your Father. I recall the last time I saw him at the Moncton Hospital several years ago. He was on the same floor at the Hospital as Mum and even though he was very sick at that time he went to see her. Always glad to see anyone and always had a smile on his face. He will be remembered and missed. My prayers and a sence peace go out to you at this very difficult time. Love, Eleanor (See you at Home)
From: Eleanor Sherwood-Black
So sorry to hear of Bill's passing. He was such a lovely man. We enjoyed his company while he was my Mom's roommate in the hospital. His kindness to our mom will never be forgotten. Thinking of you at this sad time. Love
From:  Gertie DiCesare
Sorry for your loss Debbie Bill was a sweet man and a funny man may he rest in peace
From:  Heather White
Our sincerest sympathy To the entire family, our hearts understands your sense of loss. To Trisha, and the family
From:  Gary and Del