Sydney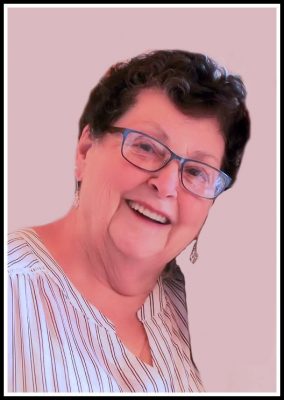 It is with great sadness that we announce the passing of Mary (Ranni) Hawco, age 80, after a courageous battle with cancer on Saturday, October 17, 2020, surrounded by her loving husband and family at home in Sydney.
Born in Sydney, Mary was the daughter of the late Elmer and Mary Agnes (MacDonald) Ranni.
Mary was an avid quilter; she loved a good game of tarbish and spending her summers at the bungalow in Grand Mira North. Mom and Dad took many trips together and with family over the years and cherished every memory they made together.
Mary will be remembered by her loving husband and best friend of 63 years, Jack; five children, Jacqueline (Glenn) Walsh, Grande Prairie, Darlene MacNeil (Ramsay), Conception Bay, NL, Cathy (Dave) Agnew, Simcoe, ON, Mary (Norman) Earle, Margaree and Marina (Michael) Timmons, Sydney; She was an amazing grandmother to her 13 grandchildren, April, Crystal, Jonathan, Michael, Pamela, John David, Jeffrey, Cory, Amber, Jenna, Maggie, John Michael and Christopher; Mary also adored her 14 great-grandchildren; siblings, Elmer Ranni (Pat), Sydney, Patsy Ojoleck (Don), Niagara Falls, Dolly Snow (Howard), Sydney River, Kenny Ranni (Ruth), Dartmouth and Tony, Oshawa; Mom adored her three godchildren, Jody, Cory and Christopher; She is also survived by many nieces and nephews.
Besides her parents, Mary was predeceased by her sisters, Agnes Mugridge and Amelia Jacobs and brothers Richard and Victor.
The family would like to send a special thank you to our VON nurse, Michelle Hayes who was our angel through the last few weeks attending to Mary in her time of need.
Memorial service to celebrate the life of Mary Hawco will be held at Pier Community Funeral Home All Faith Chapel, 1092 Victoria Rd. (entrance on Church St.), Whitney Pier on Wednesday, October 21, 2020 at 3:30 p.m. with Fr. Paul Murphy officiating.
In lieu of flowers, donations in memory of Mary may be made to the VON or a charity of one's choice.
Funeral arrangements are entrusted to the care and direction of Pier Community Funeral Home.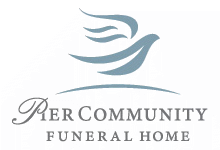 Online Condolences
Cathy Dave and families,
So sorry to hear of the passing of your beautiful mother. It will be a different world for all of you without her. She was such a beautiful person. Take Care , Thinking of you all
From:  Jennifer Thomas
Our sincere condolances to all of the Hawco family. It is so hard to move on after the passing of a loved one, but happy memories will keep her with you forever.
From:  Cheryl and Gerry McDaniel
So sorry to hear of the passing of Mary. Deepest condolences to you and your family.
From:  Barry Young
My deepest condolences to the the Hawco families. May your wonderful memories guide you and give you comfort in your time of need.
From:  Karla Boutilier Harris
Prayers for Mary Hawco and her family.so sorry for their loss.remembering all the good times we shared togetherlove to Jackie and family Margie.
From:  Margie and Eddie MacDougall.
Our deepest sympathies. A donation has been made to Pier Community Funeral Home Building Fund in memory of Mary.
From: Terry and Irene Usher
Remembering all the good times we had together. R.I.P. Mary.
From:  Frank and Debbie Morrison
Dear Jack and Family
So sorry to read of Mary's passing. We will miss her especially at the card games. Our deepest condolences. Barbara & Bob MacLean.
From:  Bob MacLean
Jack and family, Jen and I were shocked at
the announcement of the passing of Mary. .
We had a lot of good times with you and Mary and members of your family. .We are sorry that we cannot be with you at this dillicult time for services , due to health reasons . Our prayers are with you.
York and Jen
From:  York and Jen Mac Eachern
Jack so sorry to hear of Mary's passing . She was a wonderful person who enjoyed a good laugh. We enjoyed playing cardS with both of you , sincerely Mike and Valerie MacKeigan
From:  Mike MacKeigan
Jack, prayers and condolences to you and your family. RIP Mary.
From:  Jacqueline Moffatt
Dear Jack and family. Please accept our deepest sympathy of the passing of Mary. Mary was a sweet lady who always had time to ask about our family and so proud of all of hers. Our thoughts and prayers are with all of you.
From:  Bruce and Cindy Doucet
Dave and I send our sincere condolences to Jackie and Family. We were shocked to hear of Mary's death. I enjoyed many years playing cards with Mary and her Club girls. She was such fun!
From:  Patricia Burke
To the Hawco & Ranni family ,
Those we love don't go away they walk beside us
Every day unseen, unheard, but always near,
Still loved still missed and lovingly remembered .
So sorry for you loss .
From:  Margaret Mac Donald ( Ranni )
So sorry to hear of your loss of Mary. Hoping for brighter days ahead for your family.
From:  Pam Thornton
Heartbroken to hear of the loss of Nuna. Grand Mira will never be the same. My thoughts and prayers are with all of you and so sorry I wasn't able to get to see her again this year.
From:  Shelly Hoban