Sydney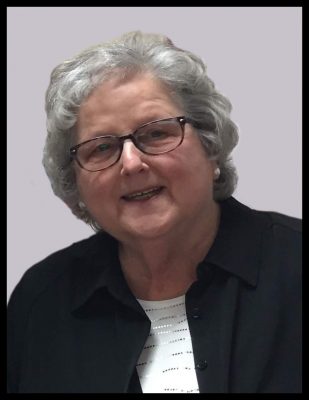 Anne Marie Campbell passed away peacefully on Wednesday, October 28, 2020 at the Cape Breton Regional Hospital, Sydney.
Born on October 18, 1938 in Sydney, Anne was the second daughter of the late Sarah Anne (MacNeil) and Matthias MacLean.
Anne Marie is survived by her husband of 57 years, John Campbell; children, Patricia (Paul Campbell) of Sydney, Karen (Charlie Morrison) of Sydney, Susan (Andy Legere) of Waverley, Christopher (Christine Fancy) of Grand Pre, and 12 grandchildren, Sarah, Michelle, Lisa, and Anna Coleman, Leah, Rory and Thomas Morrison, Grace and Gina Campbell, Holly and Jill Legere, and Archie Campbell, all of whom were her favourite. She is also survived by her sister, Rose MacLean and brothers, Johnnie and Donnie MacLean.
Besides her parents, Anne was predeceased by her beloved daughter, Janet Anne Campbell and sisters, Kay MacDonald and Carmella Bell.
Anne was a registered nurse, graduating from St. Martha's Hospital in Antigonish in 1959. She began her career at the Children's Hospital in Halifax and transferred to St. Rita's Hospital in Sydney after meeting John. Once married, Anne stayed home with her five children until working again at the Holy Redeemer Infirmary in Whitney Pier.
While her children were young, Anne Marie enjoyed her summers in Mira with all the extended Campbell family. Once retired, summers were spent in beautiful Pipers Cove, where she stocked as many cookies as her grandchildren could eat. Nannie was known for making mittens, painting and sewing projects, although she was always humble about her creations. Anne Marie loved sharing a cup of tea and conversation with her siblings or a neighbour. Her love for her family superseded any personal need; she never wanted anything more than to spend her time with them. Her grandchildren would tell you that they never left her house without a new pair of socks from Nannie and the great advice: "Handsome is as handsome does."
There will be no visitation. Memorial Mass will be celebrated on Saturday, October 31, 2020 at 11 a.m. in St. Marguerite Bourgeoys Church, Sydney with Fr. Bill Burke officiating. Burial will take place at a later date.
In lieu of flowers, donations in memory of Anne Marie may be made to a homeless shelter of your choice.
The family would like to thank the staff at Cape Breton Regional Hospital, unit 4B and the Palliative Care Unit for the kindness and compassionate care she received during her stay. A very special thank you to Dr. Paul Murphy, who she held in very high regard.
Funeral arrangements are entrusted to the care and direction of Pier Community Funeral Home.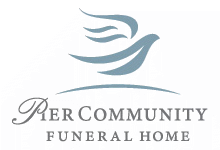 Online Condolences
John & family
So sorry to hear of Ann Marie passing she had faith in me when she was rector of Crusico 1980
I did my first talk she was a beautiful lady she & your family will be in my prayers
From:  Ada Hagen
My deepest condolences to the Campbell and MacLean families. Anne will be greatly missed by many. She was a truly good person who was always caring and genuine.
From:  Mary Gannon
Susan and Family,
I am so sorry to hear about the passing of you Mother. As a young girl, I remember her well as a kind and gentle soul. Thinking of you at this difficult time.
From:  Jody Dunphy-Munn
Karen, Patricia & Family
You are all in my thoughts and prayers. Although this time is unbearably difficult, take comfort in that someday we will all be together again with our loved ones.
From:  Clara Wadman
You were a great classmate @ St Marthas. Humble and very good nurse. My daughter was named after her
From:  Joyce MacLean(Gauthier) classmate at St Marthas
Sorry for your loss, hope you and your family are staying well in these uncertain times.
From:  Malcolm DeBay
To John and Family;
We are sorry for your great loss. May wonderful memories of Anne
Marie and the love she had for each of you help to bring some comfort and peace at this difficult time.
From:  Rod and Mary Campbell
Our sincerest condolences to all the family. You are in our thoughts and prayers. Rest in peace Anne Marie.
From:  Gwen & Joey MacLean
So sorry to hear of Anne Marie's passing. I worked with Anne Marie at Holy Redeemer Convent Infirmary. She was very caring and was a dedicated and capable nurse. Her family and children were her pride and joy. She passed good tips to me that I used with my own children. I enjoyed all the years I worked with her and considered her a friend.
From:  Colleen MacDonald
John and family I am so sorry to hear of Anne Marie's passing . As a former Mira Roader I knew and respected her and her friendship. My daughter Kelly was friends with Karen and sang in choir with your girls. Please pass on my condolences to your family.
From:  Katherine(Cameron) & Lorne Costello
Dear John and Family. I am so sorry that I have missed the notice of the passing of my dear old friend Anne Marie. We were close classmates at St. Martha's School of Nursing in 1959. It is hard to think about our class and the friendships there without lovingly remembering Anne Marie.
In her memory a donation has been made to the Souls' Harbour Rescue Mission here in Halifax. My deepest sympathy and prayers are sent to all of you.
Sandy
From:  Sandra (MacSween) Backman