Sydney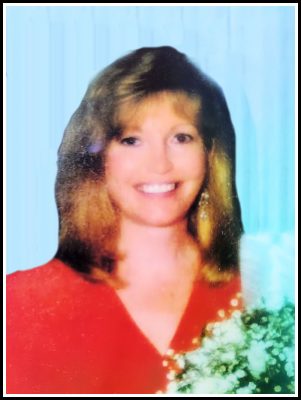 It is with shattered hearts that we announce the passing of our beautiful sister, mother and friend. Jo-Ann passed away on Tuesday, September 8th, 2020 at the Cape Breton Regional Hospital in Sydney.

Born on April 21, 1955 in Sydney, Jo-Ann was the daughter of the late Dorothy (Gillis) and John F. MacNeil.
Jo-Ann is survived by her six sisters, Lois (Scott) Parker, Cathy MacNeil, Phyllis MacNeil, Dorothy MacNeil, Theresa (Dan)McCarthy, Sheri (Jim) Gillis; son, Terry (Lisa) Robertson; grandson, Hayden; as well as nieces and nephews, Robin, Donnie, Mark, Matthew and Landon.
Jo-Ann was a kind, loving, free spirited soul who was as gentle as a butterfly. She loved nature, music, and painting and practiced her portrait art on several of her resistant sisters. Her kind and gentle nature was evident to all who knew her. Her soft giggle was often heard in the room when spending time with her friends and family.
Her most passionate role was that of mother. Her absolute pride and joy was her son, Terry. We fondly remember her walking down Havelock Street with him for a visit to "nannie's house". Her constant companions were her sisters, Dorothy and Cathy with whom she shared a very special bond, and that of her life-long friend, Hughena. Her sweet grandson, Hayden, was a source of great joy to her. Jo-Ann's loving nature extended to all that knew her, including any stray cat that appeared on her doorstep. We know that her spirit will shine as brightly in her rest as it did in this life.
There will be no visitation. A private family graveside service will be held in Resurrection Cemetery, Sydney Forks.
Funeral arrangements are entrusted to the care and direction of Pier Community Funeral Home.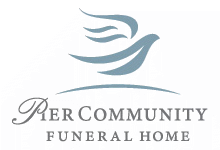 Online Condolences
T