Sydney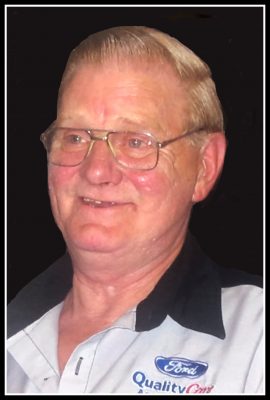 It is with the heaviest of hearts, the family of Eric Palmer, age 74, pronounce his passing on Tuesday, September 22, 2020.
Eric is survived by his loving and caring wife, Mary (Corbett) Palmer; cherished children, Robert (Leanna White) and Patricia (John Magliaro); granddaughters, Melanie, Erica and Nicole; brothers, Mike McCarthy and Bud Palmer; sister, Diana Palmer; sister-in-law, Harena Palmer; the Corbett family of brothers-in-law, John, Tom, Bill, Pius, Robert, Tony, Gary, Terrance and sisters-in-law, Patricia (deceased), Brenda, Delores, Rita, Janice, Gloria, Judy; as well as many nieces and nephews.
Eric was predeceased by his father, Cecil Palmer, mother, Ida McCarthy, stepfather, Mike McCarthy, and brother, Cecil Jr.
Eric worked with Kenmount Ford as Parts Manager for most of his career for over forty-five years. He loved his days in Loch Lomond with Mary, with whom he spent almost 60 years. Eric was known as the "boy across the street." He loved spending time with his pets, hunting and fishing with his son Robin, camping with family and he was usually outdoors enjoying nature and wildlife.
He was most known for his dart playing, taking in stray dogs, woodworking, the Polka, his knowledge of Ford parts and his sarcasm and humour. There was never a shortage of witty remarks. Eric was a handyman and good at everything he tried, but most importantly being a great father. His devotion to his family was absolute.
During his last moments, Eric was surrounded by his loving family. Thank you to Dr. Coakley and the Harbourstone staff for their excellent care and compassion.
Visitation for the late Eric Palmer will be held at the Pier Community Funeral Home, Whitney Pier, 1092 Victoria Rd. (entrance on Church Street) on Saturday, September 26, 2020 from 5-8 pm. A Memorial Mass will be celebrated at Holy Redeemer Church, Whitney Pier on Sunday, September 27, 2020 at 1:30 p.m. with Fr. Paul Murphy officiating. Due to Covid, masks and social distancing are mandatory in church. Private family interment will take place at a later date.
Donations in memory of Eric may be made to the Alzheimer Society of Nova Scotia or any SPCA.
Funeral arrangements are entrusted to the care and direction of Pier Community Funeral Home.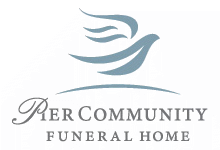 Online Condolences
So sorry to hear of Eric's passing Mary Patsy and Robin He will be missed. Rest easy Eric
From:  Cyndi Dithurbide
Mary, Robin, Patsy. So so sorry to hear about Eric's passing he was a very nice man & great neighbor our deepest condolences to all the family .
From:  Anne & Fred Marsh
My sincere condolences to all the family. A loved one from a large family passing Away is not easy. Balancing the desire to be alone and grieve with so many people around is difficult, torn by the desire to share stories together. May you find light in this darkness and support from those around you.
From:  Gerard Eddy
So sorry about your dad .please accept my condolence
From:  Alan Spinney
Mary and family so sorry for your loss cant make there today but thinking of you
From:  Fred/Mary Broussard
Dear Patsy, John and girls – I am so sorry to have heard of your dad's passing. It is not easy to lose a father – you have so many wonderful memories to keep close to your heart. Please feel free to reach out if there is anything I can do.
From:  Kelly Fitzgerald (nee Harnish)
Our deepest condolences Patsy and your family upon your loss of your dad, our thoughts and prayers are with you all.
From:  Brenda MacKinnon
My heart goes to Eric family, a great manager , never complain, hardly ever looked up part numbers, had them in his head. He loved his family and enjoyed retirement.
From:  Don Matheson and family
Many wonderful memories of my Uncle Eric. He and the family had a wonderful influence during my childhood. He was the "fun" uncle and always made us kids smile. All our love to you and the family.
From:  Cindy (Palmer) Bishop & Allan Bishop