Whitney Pier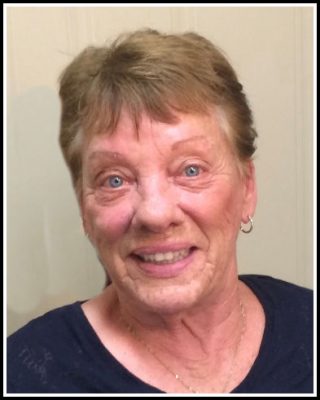 It is with broken hearts and profound sadness that we, the family, regret to announce the unexpected passing of our dear mother, grandmother, great-grandmother and wife, Beverly Ann Muise, age 78, on Friday, September 18, 2020, at home.
Born in Sydney on May 19, 1942, Beverly was the daughter of the late Cecil and Evelyn (Lively) French.
Beverly was a loving wife; the greatest mother and she cherished her grandchildren and great-grandchildren – they were "The Apple of her Eye!" Beverly was devoted to her family and her faith. She will forever be remembered for her gift of baking, especially pies. To receive one of Bev's special pies was to receive her endless love as she prided herself in making everyone around her smile by sharing her baking talents. In her humble way, she always knew how to connect with others lovingly, with kindness, in a non-judgmental way. Beverly had a special gift for making you feel as though she understood what you were going through, no matter the circumstances. When Bev wasn't caring for others or baking, she could always be found with a good book in her hands or doing jigsaw puzzles and sudoku.
Beverly is survived by her loving husband of almost 60 years, Elmer; children, Peter Muise, Yarmouth, Rhonda (Adrian) Langlois, Sydney, Lesa (Tony) Conrad, Lower Sackville; grandchildren, Jeremy, Laurie, Corey, Evan, Brandon and Kaitlyn; great-grandchildren, Kiersten, Brody, Mason, Sean, Sawyer and Bentley; siblings, Germaine (Kenny) McLeod, Debbie (late Jack) Lessie and David (Mary) French and sister-in-law, Annette French; as well as many brothers-in-law, sisters-in-law, nieces and nephews.
Besides her parents, Bev was predeceased by siblings, Johnnie, Bobby, Terry, Eddie, Ronnie and Peggy.
Funeral Mass will be celebrated at Holy Redeemer Church on Thursday, September 24, 2020 at 10 a.m. with Fr. Paul Murphy officiating. Interment will take place in New Calvary Cemetery, Whitney Pier. Due to Covid-19, masks and social distancing are required in church.  Please note: This service will be live streamed on the Holy Redeemer Facebook Page.
Donations in memory of Bev Muise may be made to Holy Redeemer Cemetery Fund or a charity of one's choice.
Funeral arrangements are entrusted to the care and direction of Pier Community Funeral Home.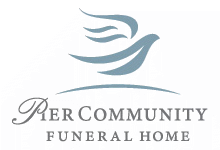 Online Condolences
Germaine and family, thoughts and prayers going out to you at this time. Heartfelt condolences to you and your family.
From:  Roxy Boutilier
Hi Rhonda and Family
Sorry for your Loss…Hope the support from family and friends will help at this time.
From:  Margaret A Maxner
Germaine, Dave, Debbie and Families,
We were saddened to read of Bev's passing. Our thoughts and prayers are with you at this difficult time.
From:  Chuck & Pat Drohan
We were so sorry to hear of the passing of Beverly and we send our thoughts and prayers to the family.
From:  Anne Neville and Frank Button
Rhonda and family so sorry for your loss
From:  Mary any Gordy Manning
Rhonda and family: sorry to hear of your mom's passing. Our thoughts and prayers are with you during this difficult time.
From:  Janet and Fred Griffin
My sincerest condolences to Elmer and his family on the loss of Bev. My thoughts and prayers are with you at this difficult time.
From:  Mary Lou Aucoin
Beg was such a shinning light in so many peoples lives. We will all mis her terribly. We can't even begin to express how our hearts ache for you You will be in our thoughts and prayers
From:  Diane and David Conrad
Deepest sympathies, our thoughts and prayers are with you all
From:  Albert and Sally Brophy