Whitney Pier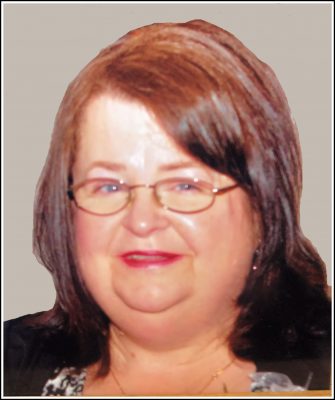 We, the family, regret to announce the passing of Margaret Elizabeth 'Betty' (MacDonald) MacIsaac on her 67th birthday, Monday, September 14, 2020.

Betty was the daughter of the late John Angus and Rita (MacNeil) MacDonald.
Betty enjoyed the simple things in life such as going for drives with her husband of 48 years, Roddie. You could always find them at the Lick A Treat, for one of their famous drumsticks. Whether at a family gathering or at a friend's place, she was always up for a good game of Tarbish, of course to have the bragging rights of being the champ against Roddie or siblings. She always loved to laugh, especially at her own jokes. Late nights with her pals at the French Club will never be the same. She greatly enjoyed her many family gatherings where the best gossip sessions were held.
Over the years, Mom worked for the Louisbourg fish plant and EDS. But most of her life she was mom, making lunches and suppers everyday for the family. Betty's best job was being a grandma to her angel, Ava. She loved her many shopping trips with her.

Left to remember Betty are her husband, Roddie; daughter, Tracy (Chris) Harrietha; son, Jonathan (Amanda Lewis); granddaughter, Ava; brothers, Jerry (Bonnie ), Donnie (Pauline), David (Grace), Doug (Darlene) and John; sisters, Anne (Kevin), Arlene and Pauline; sister-in-law, Anne Marie Wadden; brother-in-law, John MacIsaac; many nieces and nephews, who she truly adored; one great-nephew, Riley (aka little Betty) who was her best bud; as well as her best friends of 65 years, Elaine Mombourquette and Sandra Malinowski.
Besides her parents, Betty was predeceased by her in-laws, Donald and Mary (Maddison) MacIsaac, Andre MacIsaac, Donnie Wadden, Sharon and Charlie MacIntyre; a sister in infancy, Margaret; as well as two of her best friends, Rose Fougere and Carol MacNeil.
There will be no visitation for the late Betty MacIsaac. A Memorial Mass will be celebrated on Friday, September 18, 2020 at 1 p.m. in Holy Redeemer Church, Whitney Pier with Fr. Paul Murphy officiating. Interment will be in Resurrection Cemetery, Sydney Forks.
Donations in memory of Betty can be made to a charity of one's choice.
Funeral arrangements are entrusted to the care and direction of Pier Community Funeral Home.
Fly high with the Angels!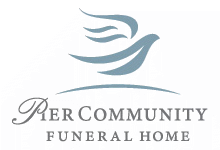 Online Condolences
Our condolences to the family.
From:  John Shannon
My deepest sympathy to you Roddie and family. She will be missed.
From:  Brenda Morrison
So sorry for your loss. My thoughts and prayers are with you.
From:  Deanna Allen
Roddie and Family: So sorry to read about the passing of your wife Betty.May the memories you find deep with in your heart help you through this most difficult time.
From:  John Brenda Yhard Cambridge Ontario
Tracy, our hearts goes out to you and your family! You are in out thoughts and prayers.
From:  Denise and David McKeigan
Roddie so sorry to hear about Betty You and your family are in our thoughts and prayers
From:  Janet and Mickey Murphy Riverview NB
So very sorry to hear of Betty's passing. My sincere condolences to her family.
From:  Denise (MacPhee) MacLean
Our sincere condolences Anne and family. So sorry for your loss. Thinking of you. Lots of love from Valery (MacDonald) Dixon, Terry Dixon and Family.
From:  Valery Dixon
We did not know Betty, but by reading the obit. She is someone I would love to be with. Roddie , so sorry for your lost at such a young age. Your cousin Claire , Bob, John, & Steve & Families "Pedder"
From:  Claire (MacIsaac) Pedder
MacIsaac , Betty
Our condolences to the family on Betty's passing.
From:  Anne and Vince Reinsborough
Betty will be missed.
I enjoyed many late ones with the french club gang!
Lots of good memories.
From:  Jason Morrison