Main-A-Dieu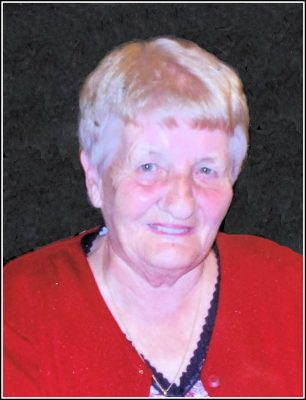 It is with the heaviest of hearts that we announce the passing of our beautiful, precious wife, mother and grandmother, Mary Lillian Kennedy on Saturday, September 19, 2020 at the Cape Breton Regional Hospital, Sydney. She was a shining light in our lives for 83 years and she will live on in our hearts forever. Mom held many roles in her lifetime, and it was in her role as cook at the Fortress of Louisbourg Volunteer Association where she found a family of friends whom she had the pleasure of working with for more than 15 years.
Born on October 24, 1936 in Bateston, Cape Breton, Mary was a daughter of the late Joseph and Sarah (Edwards) Boone, and she found her true vocation in life as a loving wife, mother, grandmother, and mother-in-law.
Mary leaves a void that will never be filled. She is survived by her loving husband and partner in life of 63 years, Joe; her forever blessed and grateful children, Rick (Nancy), Bateston, Josephine (Gary), Fort McMurray, William (Kelly), Sackville, Sally (Dale), Edmonton, Darren (Tammy), Leitches Creek, and Glenn (Mary Ann), Sydney; Mom's greatest joy in life was found in the times she spent surrounded by her precious grandchildren, Terri, Kyla, Jordan, Kristen, Brianna, Ryan, Tyler, Mark, Cynthia, Bailee, Kolton, Cole and Kailey; great-grandchildren, Sophia, Seth, Parker, William, Kolby, Rory, Riley, Maria, Annabelle, and Leah; brothers, Alex (Judy), Bern (Andrea) and Butler; sisters-in-law, Theresa, Charlotte, and Marlene; as well as many nieces and nephews; dear family friend, Hughie Kaiser; and her special friends at the Main-A-Dieu Senior Citizens Complex.
It gives us comfort in knowing that she will be greeted in heaven by her loving parents, Sarah and Joseph Boone; brothers, Joseph, John, Tony, Jim, Greg, and Fabian and sister, Margaret Campbell.
The family would like to thank the staff of Unit's 4A and 4C at the Cape Breton Regional Hospital, Sydney for their care of Mary in her time of need.
Cremation has taken place. In keeping with her wishes, a celebration of Mary's life will be held at a time when it is possible for her family to gather together.
Donations in memory of Mary may be made to a charity of one's choice.
'Never an ill word you spoke, ever a loving and welcoming heart you held. Mom, your family was your life and we will honor you by striving to be as kind and generous in life as you were. A gracious, beautiful woman, you will be forever loved and missed. Mom, your work here is done, rest easy. This is not goodbye, this is 'til we meet again.'
Funeral arrangements are entrusted to the care and direction of Pier Community Funeral Home.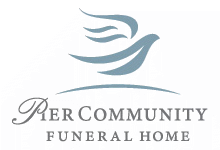 Online Condolences
Very sad to hear of Mary's passing. My condolences to you.
From:  Ken Langley
To the Kennedy & Boone family.
Our deepest sympathy to you all for the loss of your dear mother. May she Rest In Peace.
From:  Mary & Mike Longard
So sorry to hear of Mary's death. MY condolences to all her family.
From:  Flo Turnbull
So sorry for your loss, My memories of Mary are filled with laughter, mom and dad spent some good times with Mary and Joe. Rest In Peace.
From:  Della Fudge Chisholm
Sending my heartfelt condolences to Mary's family and friends. May the difficult days ahead be eased by the happy memories and love she has left with all of you.
From:  Carolyn Campbell
It is with sorrow and tears that I send sincere condolences to the family. Aunt Mary was always such a warm and welcoming person. I grew closer to her though the years and always made a point of visiting with her and Uncle Joe when I was in Cape Breton. It was great times talking, laughing and carrying on when we were together, and hugs and a kiss. She will be forever in my heart. May you rest in peace, Aunt Mary. Love and Hugs.
From:  Paulette & Tom MacIntosh
Sincerest condolences to Mary's family will keep her
in my prayers
From:  John MacMillan
I am so saddened by Mary's passing, she was a lovely lady and a great friend to all, I still laugh when I think about the trip to Newfoundland we took in the 80's Me ,Mary, Lucy ,and Marie, what a great time we had and beautiful memories made, we used to talk about it every time we met. She will be surely missed, my sincere condolences to all
From:  Carol Ann Bates
So sorry to here of Mary's passing. Our thoughts and Prayers Re with you at this time
From:  Lorence and Alice Mailman