Sydney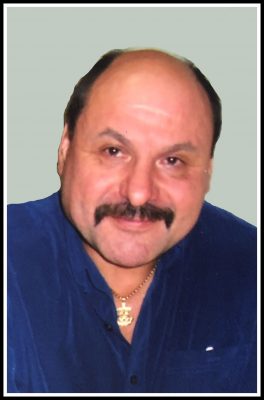 It is with a heavy heart that I am announcing the death of the love of my life.. after a lengthy illness, Vladimir Mikhailovich Karmanov, who passed away on Tuesday, September 8, 2020 peacefully at home in Sydney, with his wife, Carol Ann by his side.
Born on October 11, 1953 in Ivanovo, Russia, Vladimir was the son of the late Vera Pavlovna.
Vladimir is survived by his wife, Carol Ann (Gentile); stepdaughter, Cheilidh Jean MacNeil; sons, Maxim Vladimirovich (Anastasia) Karmanov and Pavel Vladimirovich (Marsha) Karmanov; granddaughter, Lisa; as well as his ex-wife, Ivanovna Karmanova.
Visitation for the late Vladimir Karmanov will be held on Friday, September 11, 2020 from 6-9 p.m. at the Pier Community Funeral Home, Whitney Pier, 1092 Victoria Rd. (entrance on Church Street). Funeral Service for the late Vladimir Karmanov will be celebrated in the All Faith Chapel on Saturday, September 12 at 10 a.m. with Fr. Archimandrite David (Edwards) and Fr. Alexander Treiger officiating. Interment will take place in Hardwood Hill Cemetery, Sydney.
Donations in memory of Vladimir, may be made to SPCA, Canadian Cancer Society, Cape Breton Regional Hospital Foundation or a charity of one's choice.
Funeral arrangements are entrusted to the care and direction of Pier Community Funeral Home.
It's hard to believe your no longer here. Words cannot describe how this makes me feel… You've passed on to the other side, though I wish you could still be here with me… You were a remarkable man, Dependable, loving and caring… You were the centre of my world. You were one in a million to me… You made me laugh, you made me smile, you were my companion and dear friend… You were a wonderful husband from beginning to end. Forever will you live on in my heart and mind. Forever will you live in my thoughts and never die. With love always, I remember you with fond memories, I think of you… I'm grateful for the times we had together, I'll cherish my memories of you forever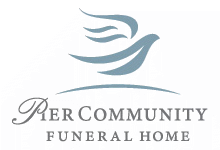 Online Condolences
Carol Anne and family, we are so very sorry for your loss. Vladimir was always so friendly and outgoing and you could see how much you loved each other when we were in your presence. Much love, take care.
From:  John & Toni MacNeil
so very sorry for your loss CarolAnn .Prayers of strength are sent your way.
From Michael's knitting class
From:  Brenda Gouthro
Carol Ann, we are so very sorry to hear of your husband's passing. Thinking of you and family at such a difficult time.
From:  Michelle & Mario Pino
Dear Carol Ann, we are deeply saddened to hear about Vladimir's passing. He was a true gentleman and kind person. Our hearts and prayers goes out to you. Love Bruce and Cindy
From:  Cindy (Joseph) Doucet
So sorry to hear of Vladimir's passing, our sympathy goes out to you at this sad time. Our thoughts and prayers are with you.
From:  Brenda and Paul Guinard
Carol Ann we are very sad and sorry to hear the loss of your husband,Vladimir Our though and prayers are with you and all of the family God Bless Gerald
From:  Karen Pino
Dear Carol Ann,
My heart goes out to you at this difficult time. I know how much you loved and card for Vladimir. You are the reason he had light and love in his life. I have thought of you often in the past few months. My many thoughts and prayers will be with
From:  Angela MacPhee
Carol Ann and family! So sorry to hear of Vladimir's passing! I know you are broken hearted but your undying love for him will carry you through! Prayers and thoughts are with you at this sad time! I will come visit when I get back to CB
Marguerite Mac Kinnon
I am very sorry to hear of Vladimir's passing. My thoughts are with you.
From:  Teresa McNutt
Carol Ann,
Deepest sympathy on the recent passing of your husband, Vladimir.
Your tribute to Vladimir, your life partner, was touching to read.
Thinking of you at this difficult time.
From:  Diane (Morrison) & Michael Lachowiez
Dear Carol Ann, please accept my deepest condolences for the loss of Vlad. My heart goes out to you.
From:  Yuliya Demish
Sorry to hear about Our good friend Vladimir's passing. Carol Ann and Family, Prayers and Condolence to you all.. A very Special Person
From:  Sheldon
Carol Ann – I was so sorry to hear the news of the passing of your husband. Please know that our prayers and thoughts are with you and your family at this time.
From:  Estelle (MacKinnon) & Bill Reynolds