Sydney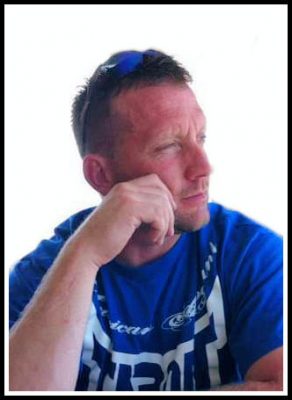 It is with heavy hearts and extreme sadness that we, the family announce the sudden passing of Raymond on Friday, September 18, 2020 at home in Sydney.
Born on July 16, 1974 in Sydney, Raymond was the son of Sharon Sutherland (George) and the late Raymond Gushue Senior.
Besides his mother, Raymond is survived by his loving wife, Lyndsay (Davison) Gushue; children, Victoria, Hayley and Brett; in-laws, Carol and Ron; great-grandmother, Beatrice MacDonald; loving sisters, Michelle Sutherland (Fraser) and Susan Hayes (Steve); special uncles, Rob and Donnie with whom Raymond shared a special bond; favourite aunt, Geraldine; as well as numerous aunts, uncles, cousins, nieces, nephews and great-nieces and nephews.
Raymond will be deeply missed by all who knew him. He will forever hold a special place in our hearts. We will always remember him walking into his mother's house saying, "What's Up Mama".
Memorial service to celebrate the life of Raymond Gushue will be held at Pier Community Funeral Home, 1092 Victoria Rd. (entrance on Church St.), Whitney Pier on Thursday, September 24, 2020 at 1 p.m. with Rev. Sheldon Chant officiating.
Donations in memory of Raymond may be made to a charity of one's choice.
Funeral arrangements are entrusted to the care and direction of Pier Community Funeral Home.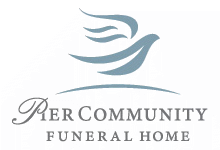 Online Condolences
My thoughts and prayers go out to the family and friends, God bless
From:  Stanley Gillis
So sorry for the loss of your family member. Our condolences go out to all of you. May he rest in peace. Love from Joan and Bevan.
From:  Joan Macintosh and Bevan Brennick
To all of Raymond's family, we are so sorry for your loss. The good memories of Raymond will help keep him alive in your hearts.
From:  Gen MacLeod-Kevin Primmer
We are very sorry for your loss. Our prayers are with you and your family.
From:  George Mills and Lorraine Reel
so sorry for your loss Sharon and George and wife and family
From:  Fred/Mary Broussard
So very sad to hear of your loss. My heart goes out to the family but especially to his sister Michelle. May God bless you all at this very sad time.
From:  Deanna Walsh
Our hearts are with you Lyndsay we are so sorry for your loss.
From:  Katherine & Lorne Costello & Family
So sorry Sharon and George to hear this.
From:  Gordon and Susan Steele
Our hearts are with you Lyndsay we are so sorry for your loss.
From:  Katherine & Lorne Costello & Family
Sharon and family I'm so very sorry to here of Ray's passing god bless you all your in my thoughts and prayers Debbie Mac Lean – Pratt big hugs to you's sweetie xoxoxoxoxoxoxox
From:  Deborah Pratt
We will miss his light and humor he brought us all
From:  Margaret Dithurbide
Not a day goes by my brother that you are not in my thoughts ! I miss you more than anyone knows or can feel !! I keep telling myself your away working N that's why I'm not hearing from you , on other days I tell myself your with Daddy and your soul is Free , no more pain but I still feel pain Raymond from a sister who misses you Dearly ! I will forever love you little bro !! Your sister Michelle Maria
From:  Michelle Maria Gushue