Eskasoni Mi'kmaw Nation – Essisoqni Wutaniminu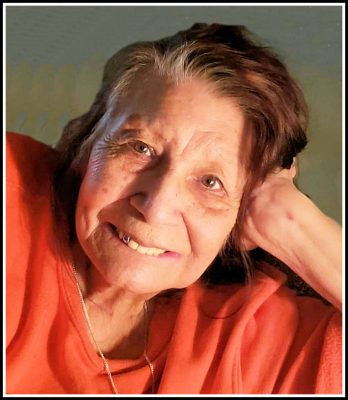 It is with great sadness that we announce the passing of Mary Julia Francis on Wednesday, September 2, 2020 at home in Eskasoni, surrounded by her loving family. She battled a courageous fight with cancer and was first diagnosed breast cancer, then bone cancer and finally her last opponent, lung cancer which was too much for her.
Born on April 17, 1944 in Potlotek, Mary was the daughter of the late Stephen and Flora (Googoo) Francis.
Mary was a woman of several amazing gifts. She was the most loving wife to Alexander B. Francis Sr. of 40 years; mother to Stephen, Virick, Jessie, Alex Jij, Irene, Lena, Charinda, Colby, Arthur,Sarah, Dominic, Doreen, Kristal, Wayne Sr., Leah, Rick and Fred Getchell; sister to Dolina; grandmother and great-grandmother to many. And the names continue as she provided a home and cared for over 73 children throughout her 50 plus years as a foster mother with the Children's Aid Society and MMFCS up to the short few months she had left. Her favorite pal was her pure breed Yorkshire puppy, Baby, that stayed by her side until the end.
Besides her parents, Mary was predeceased by her siblings, Mary, Joe Peter, Ambrose, Ronald, Lawrence and Charlie.
Mary also had many godchildren and was a friend to all. She loved children and enjoyed caring for them anytime she could. She was very famous and took great pride in practicing her culture by making beautiful wooden flowers and baskets. She loved sharing her gift and teaching those who wanted to learn. Mary always enjoyed travelling and having a good camping trip. They travelled to Presque Isle, Maine every summer at the summer home where they spent the time making various types of baskets but mostly potato baskets. She loved her TV bingo and visiting the weekly flea market or stopping by a yard sale when she could. Mary always had someone coming up to her and greeting her wherever she went. She loved when family and friends would stop in to visit. She was such a beautiful woman and had a heart of gold. Anyone who knew of Mary had only good to say about her. She will be missed dearly and never forgotten. She holds a special place in everyone's heart who knew her. May she now "Rest in Peace" and make her journey home.
Her passion in life was to care for all children, which Mary did especially well in her neighborhood where they still call her 'Mom'. However, the gift and talent she also possessed was being a Master in Basketry, Wooden Flowers, Sewing, Quilting, Leather Work, etc… a true Artisan and she was so proud being published in a book entailing her work creating wooden flowers. Mary would offer to help anyone anywhere and she proved that by regularly going to Maine and being a mom to so many there as well. She taught both Wooden Flowers and Baskets on numerous First Nations and places across Atlantic Canada and Eastern United States accompanied by her loving husband, Alex. She oh so wanted to teach anyone her passion in crafts and it succeeded for Virick is a Master Basket Maker, Lena makes Wooden Stars and some Flowers, Jessie does Beadwork, Charinda dream catchers and drums, Steve does intricate woodworking and Alex Jr. knows how to prepare and get the wood.
Visitation for the late Mary Julia Francis will begin on Sunday, September 6, 2020 after 4 p.m. at the Gabriel Center, Eskasoni. Funeral Mass will be at 10:30 a.m. on Tuesday, September 8, 2020 at Holy Family Church with Fr. Antolin Asor officiating. Interment will take place in the parish cemetery.
Funeral arrangements are entrusted to the care and direction of Pier Community Funeral Home.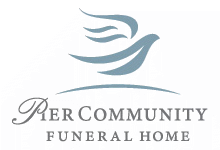 Online Condolences
D