Main-A-Dieu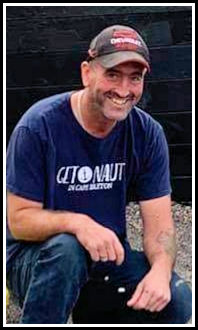 With broken hearts we, the family, are very sad to announce the sudden tragic death of Arthur James 'Jimmy' Wadden on Saturday, August 29, 2020 on Grand Lake Road in Sydney.
Born on December 15, 1976, Jimmy was the son of Herman and Bridget (Parsons) Wadden.
Besides his parents, Jimmy is survived by his three children, Jessica, Mathew and Kaleb; brothers, James (Kelli) and Herman Joseph (Barbara); sisters, Juanita (Kevin) and Melissa; nieces, Tamara, Alyshia and nephews, Kyle, Austin and Ethan.
Jimmy was a lifelong commercial fisherman, whose passion was being at sea with his brothers and dad fishing for lobster and crab. He would also go with his sea bag for 35-day trips on offshore fishing vessels. Jimmy will be especially missed by his mom, whom he depended on because he was gone so much at sea. He will be remembered for always lending a helping hand when needed by his family and friends.
There will be no visitation. A private family wharf-side Memorial Service will be held to celebrate the life of Jimmy Wadden, with Fr. Evo Di Pierro officiating.
Donations in memory of Jimmy may be made to a charity of your choice.
Funeral arrangements are entrusted to the care and direction of Pier Community Funeral Home.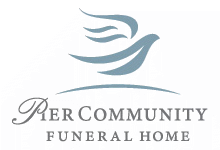 Online Condolences
My Deepest Sympathy goes out to the Wadden Family in this time of grief and sorrow.
From:  Johnena Hall (Bernie)
My heartfelt condolences to you Bobbi and herman sr. and the whole Wadden family my thoughts and prayers are with you all.
From:  Roger Burns
So sorry for your loss my thoughts and prayers are with you all
From:  Lucy Worrell
Herman, Bobbi and family. So shocked and saddened to learn of this terrible tragedy. I met Jimmy on a handful of occasions and liked his easy manner with people. He was a very likeable person and you picked that up instantly. Please accept my heart felt sympathy in your loss and know that he is safe with God.
From:  Jeannie MacNeill, Islandview
Melissa and the Wadden family so sorry to hear off jimmys passing sending you love and strength to get threw this Melissa I love you and I can hear you saying this when you was on the phone with him before you hang up love you my friend gone but never forgotten
From:  Michael and Jocelyn Biggin Daniels Harbour NL
My deepest sympathies on your family's loss.
From:  Karen Rowe
OUR DEEPEST SYMPATHY TO THE WADDEN FAMILY.OUR THOUGHTS AND PRAYERS ARE WITH YOU AT THIS DIFFICULT TIME
From:  RON & ANNETTE PHILLIPS
Our deepest condolences go out to your family at this very hard time.
Hugs and blessings
From:  Stephanie and Allan Lalonde
Sincere condolences to the Wadden family. Thoughts and prayers during this difficult time.
From:  Kevin and Darlene Bates
So sorry to hear of Jimmy's passing. Condolences to all of the Wadden family.
From:  Jake and Irene McNeil
Herman and Bobby. Our thoughts and prayers are with you and your family.
From:  Eric and Martha Timmons