Big Baddeck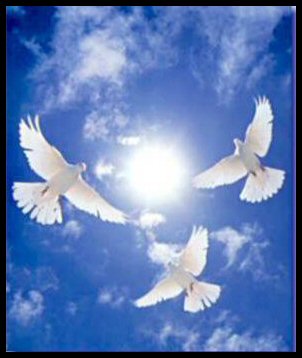 It is with deep sadness we announce the passing of Mora Nicholson on Thursday, August 6, 2020 at the VCMH in Baddeck with her sons at her side.

Born on June 15, 1933 in Middle River, Mora was the daughter of the late Roderick and Dolena (MacLennan) Nicholson.

Mora married Edmund and moved to Big Baddeck where they raised their two sons, Roderick and Angus, who were their pride and joy (until the grandchildren arrived). She worked at Alderwood for roughly 25 years, and since retiring has enjoyed her family, friends and community.

Mora was predeceased by her husband, Edmund. She is the last member of her family, being predeceased by her parents, sister and brothers.

Mora is survived by sons, Roderick (Maria) and Angus (Janie); grandchildren, James (Sarah), Neal (Gabrielle), Melissa, Sara and Daniel (Daniela); great-grandchildren, Sophie and Austin as well as numerous nieces and nephews.

Mora was loved by family and friends alike and will be dearly missed by all. Heartfelt thanks go to all the health care workers that have helped her through her final journey of life. You truly are wonderful!

Cremation has taken place. There is no service at this time, and announcements will be made prior to any celebration in Mora's honour.
Funeral arrangements are entrusted to the care and direction of Pier Community Funeral Home.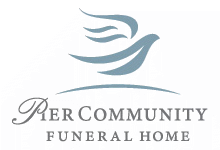 Online Condolences
I am heart broken to hear of Mora's passing. So enjoyed having my little visits with her. Didn't have a chance to give her a hug the last time I was out to do her hair, due to covid.  Sending you a huge hug now Mora rip
From:  Delina Simpson
Roderick & Family, Angus & Family, thinking of you all, our thoughts are with you.
From:  Leo & Joan
Dear Roderick Angus and family. Our sympathy to every one.
From:  Ken and Gwynn Shaw
So sorry to hear about your mom's passing. My deepest sympathies to all the family and friends of Mora. She was a great lady and always enjoyed her and Eddie's visit when they came to mom and dad's. So sorry for your loss
From:  Kimberley Garland
Angus, Janie and family, our deepest condolences at the loss of your mom. Hugs going out to all.
From:  Debbie and Shelly Murphy
Roderick, Angus and families,
So sorry to hear of Mora's death. When I used to travel to CB as a youth with Isabel, Mora was like a second mother. Always kind, thoughtful, and caring. She always did, and always will, come to mind when in Baddeck, and now will be forever missed.
From:  John (Jack) Kipping