Sydney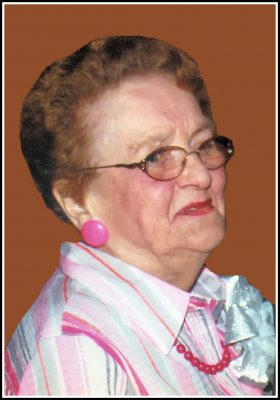 It is with deep sadness we announce the passing of Helen Deveaux on Friday, August 7, 2020 at the Northside Community Guest Home in North Sydney.
Born on October 6, 1933 in Sydney, Helen was the daughter of the late Fred and Josie (Molenash) Wowk.
Helen was a cosmetologist, having graduated from the Marvel School, Toronto in 1951. She was instrumental in forming the Cosmetology Association of Nova Scotia, of which she was a lifelong member. Her greatest love was family!
Helen is survived by sons, Eric (Joanie), Dartmouth and Gary (Belinda), New Victoria; grandchildren, Nicholas and Tara Deveaux; as well as dearly loved nieces and nephews.
Besides her parents, Helen was predeceased by her husband of 50 years, Leo Patrick; infant son, Brian David; sisters, Shirley Stuart and Mary O'Leary and brothers, Harry and Donald.
At Helen's request there will be no visitation. Cremation has taken place and private family burial will be at a later date.
The family would like to thank the staff of the Cape Breton Regional Hospital and the Northside Community Guest Home for the care of Helen in her time of need.
Funeral arrangements are entrusted to the care and direction of Pier Community Funeral Home.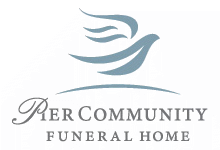 Online Condolences
To Eric and Gary,
I am so sorry to read of your mom's death. My mother Olga was her aunt and my mom used to get her hair done at your home. She wouldn't accept money so my mom would bring her a carton of cigarettes. I'll remember Helen as always full of life and ready with a joke or a funny story. All my best to you and your families.
From:  Betty Morrison
Deepest condolences to the family
From:  Donald and Linda Durling
Well I had the privilege of knowing Helen and Leo most of my life! They were two of the finest people you would ever meet! Together again!!! Condolences to the Deveaux family. God Bless Helen and may she Rest In Peace! Amen!
From:  Larry (tete) Deveaux
Sorry to hear of Helen's passing. I sat through many tails of her life.
From:  Melba Macdonald
Gary, Eric and family so sorry to hear about the loss of your mom.
Prayers and condolences to you all.
From:  Debbie Snow and Michael Snow