Albert Bridge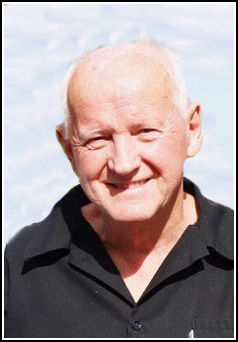 On Monday, August 31, 2020, Terry Crawley died peacefully surrounded by family at his home on the Mira River near Albert Bridge.
Terry was the youngest of eight children born to Bridget (Brophy) and Patrick Crawley on December 10, 1944 in Whitney Pier, Cape Breton.

Terry was an alumnus of Cape Breton University (Dean's List Distinction), the Canadian Labour College, and the 1983 Governor General's All Canadian Study Conference. He participated in various schools and workshops on social justice action and labour relations. His love for the beauty of Cape Breton Island and its many walking trails drew Terry to be active with the Cape Breton Volker Sports Club.
Committed to social justice and fairness to all, Terry was a devoted champion of workers, noted for his dedication and ethics. He was heavily influenced by the co-operative movement and the Antigonish Movement started by Father Jimmy Thompkins and Reverend Dr. Moses Coady who sought to implement the Rochdale Principles of Co-operation into action in Atlantic Canada, including building co-ops, credit unions, and co-op farms. His early experience of being a Steelworker and a young parent raising a family in industrial Cape Breton strengthened his sense of community and working together, which he instilled in his sons.
His dedication and ethics shone through during the Whitney Heights shell housing scandal in the early 1970's that came about with local residents being sold houses with structural defects through a government-sponsored low-income housing program involving local businessmen. Terry and his wife Jane helped achieve the successful action for compensation to the twenty-one affected families, including his own family.
That commitment to social justice and fairness led Terry to serve on the Steelworkers Local 1064 Executive Committee, Grievance Committees Open Hearth and Melt Shop, Chair of Committee Of Concerned For The Cape Breton Unemployed, President Cape Breton District Labour Council, the Tar Ponds Security Committee, Sydney Cooperative Society, Board member of Cape Breton Regional Health Authority, and Chairperson Board of Breton Ability Centre. As a political activist, he was deeply involved with the NDP for almost fifty years as a member of the Provincial Executive, various committees, and as a Provincial and Federal electoral candidate. He took a run as a mayoralty candidate for Sydney. Terry also was a member of AA for more than forty years and from which he credits the Serenity Prayer helping to guide him in all aspects of his life; especially having humility, empathy, and compassion.
In his latter years, Terry shared his joy of living on the Mira River by welcoming family and friends. Through his 'On The Mira Bed & Breakfast', he welcomed visitors from Canada, the United States, and overseas. He was very appreciative of the assistance from the supportive staff of the Cape Breton Palliative Care Society, the VON, the Cape Breton County Homemakers, Respirologist Dr. David Brake, and his niece Bev Devereaux and sons Aron, Blois, Michael, and Terry Jr. His boys rallied around him for many months so he could continue to enjoy his home on the Mira River.
Terry is survived by his four children, Terry Jr. (Theresa), Calgary, Alberta, Michael (Dawn-a-lea), Amherstburg, Ontario, Blois, Calgary, Alberta and Aron (Melinda), Petite Riviere, Nova Scotia; grandchildren, Mitchell, Michael Thomas, Meadow, Maren and Jackson; step-grandchildren, Jordan and Amber; sister, Patricia Crawley, Whitney Pier; sisters-in-law, Jean Crawley (Cyril), Whitney Pier, Gertie DiCesare (Don), Corner Brook, NL, Rochelle Farrell, Cole Harbour, NS and Bernadette MacDougall (Graham), Whitney Pier; daughter-in-law, Jennifer Steele-Maclean (Jeff), Whitney Pier; as well as many nieces, nephews, and cousins.
Besides his parents, Terry is predeceased by his beloved wife, Jane (Farrell) Crawley; brothers, Cyril, Albert, Ron and Bill; sisters, Mary (Mamie) Libbey and Germaine Makarenko; and his grandson, Farrell Giffin-Crawley.
Respecting Terry's wishes, there will be no visitation. At a future date, a funeral Mass will be celebrated at Holy Redeemer Parish, Whitney Pier, to which he had a life-long affinity. Terry also was a parishioner of St. Joseph's Parish, Albert Bridge. Burial will be next to his wife, Jane at Resurrection Cemetery, Sydney Forks.

In lieu of flowers, a donation in Terry's memory, may be made to Hospice Residence of the Hospice Palliative Care Society of Cape Breton County; Talbot House, Frenchvale, or Phoenix House, Halifax, N.S.
Funeral arrangements are entrusted to the care and direction of Pier Community Funeral Home.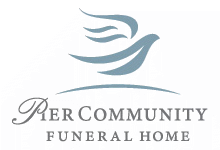 Online Condolences
Our deepest sympathy. The Green family
From:  Leone Green
Rip Terry
From:  Jim Crombie
My deepest condolences to Terry's family and his many many friends .It is so sad to lose someone like Terry who spent so much time helping others have a better life .We will miss him but we will always remember him .
From:  John O. Wilson
A GOOD MAN HAS RETURNED HOME AFTER HIS WORK WAS DONE.
From:  ELIZABETH & WALTER FARMER
Terry, Michael, Blois, and Aaron and families. So very sorry to learn of your dad's passing. Many fond memories of times spent with your parents, especially our trip to Spain together. Prayers and hugs at this difficult time.
From:  Marlene and Peter Weaver
A dear, dear friend. Arlene and I loved him dearly. The years we spent as neighbors on the Mira were precious. We had many breakfasts, lunches and suppers together over the years when my wife and I spent our summers on the Mira just down the lane from Terry and Jane's place. He's now at rest with Jane and my dear Arlene. Though I've been forced to stay in North Carolina due to the virus, Terry and I would talk at least once a week, if nothing else just to say hello. Loved him dearly. I will miss him terribly when I am allowed to return to CBI from the States. .
Sam Straight
So sorry to hear of you father's passing
From:  Sadie Delaney