Sydney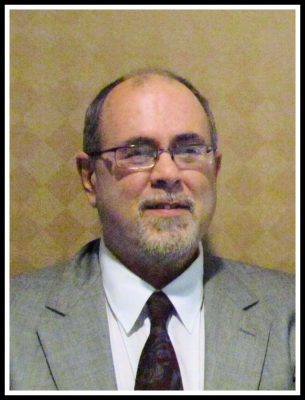 We, the family of Stanley James Butts regret to announce his passing on Friday, August 21, 2020 at the Cape Breton Regional Hospital, Sydney. He suffered and battled with cancer.
Stan was the son of the late Gertrude Jean (Curnew) and Cecil Freeman Butts. He is survived by his daughter, Melissa (Colin Trimble); grandson, Greyson; sisters, Ruby Andrews, Ont., and Gloria (Tony) Barron, Sydney; brother, David (Anita) Butts, Sydney; along with many nieces and nephews.
Stan was a journeyman, plumber and pipefitter. He was a member of the plumber and pipefitters union, Local 682 Sydney. Stan worked locally in Cape Breton and in Ontario.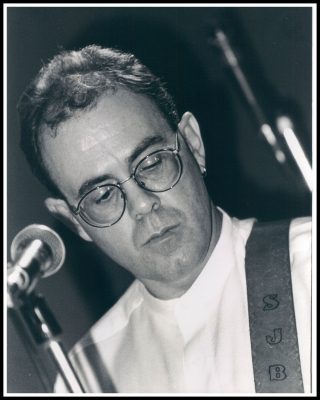 Stan's first love was music, for he was exceptionally talented for he played numerous instruments and played in many bands over the years. Stan had many good friends and neighbours, a special thanks to Alfred Boudreau and Ronda Paquet. He also had a special place in his heart for his furry friend, Abby, his dog. Stan will be missed by all who knew him.
Visitation and memorial service to celebrate the life of Stanley James Butts will be held at Pier Community Funeral Home, 1092 Victoria Rd. (entrance on Church St.) Whitney Pier on Tuesday, August 25, 2020. A gathering of family and friends will take place from 11 a.m. to 12:30 p.m. with the memorial service to follow at 12:30 p.m. in the All Faith Chapel with Rev. Sheldon Chant officiating. Interment will take place at a later date in Greenwood Cemetery, Glace Bay.
Family flowers only, donations in memory of Stan may be made to your local SPCA.
The family would like to the thank the staff in unit 3B and the palliative care team at the Cape Breton Regional Hospital for all the services they provided.
Funeral arrangements are entrusted to the care and direction of Pier Community Funeral Home.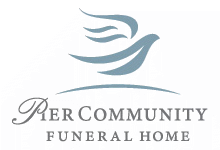 Online Condolences
My deepest sympathy on the loss of Stan, I'll keep you in my prayers
From:  Dianne Barr
Our deepest condolences to the Butts family on the passing of your dear brother, father and grandfather. Dave, Anita and family, you are in our thoughts and payers.
Love John and Toni
From:  John & Toni MacNeil
Our deepest sympathy goes out to Dave and Anita and the entire Butts family
From:  Hal and Kitty Sudworth
Our condolences to the Butts family.
From:  John Shannon
To All Stan's Family, My thoughts are with you all during this sad and difficult time! I am in pieces with grief and sadness over losing My "Stan The Man", My Best Friend! He was an Amazing Man and a Wonderful Friend to Me! He was a Talented Musician and Singer. He was the Funniest Man I know and he made me laugh til my face hurt with every visit or phone chat. I will Miss Him Every Day Til I pass. A better man does not exist! He handled his passing with the same Class he lived by and I am Proud, Honored and So Fortunate to have been his friend! He was "The Best"! I Love You Forever and a Day My Precious and Priceless Friend! xoxoxoxo
From:  Rhonda Paquet
My heart is deeply saddened to hear Stan passed away. He was a true friend with a heart of gold. It has been a few years since we chatted but he was always there. God Bless family especially Melissa, your Dad was one of a kind and I will cherish every memory I have of him.
From:  Kim (MacAskill) Barrington
Sorry for your loss, sending deepest condolences from (D'Addario's Pizza)
From:  Frank D'Addario
I would like to express my condolences to the Butts family at this time.
I am sending this on behalf of his old neighbour, Eddy Kane, and myself, Mary McInnis.
May he rip
From:  Mary McInnis
My condolence to family
He was nice guy. Knew him long while.
From:  Don Gushue
Dear Dave and Family, Please accept our sincere condolences for the loss of Stanley. Know that our thoughts and prayers are with you at this difficult time.
From:  McGuire Family
Very sad to hear about Stan, please except my condolences and let you know that you're in my thoughts. Stan was a great guy and will be missed for sure, we were always buddies
From:  Cousin Bubba Pino