Coxheath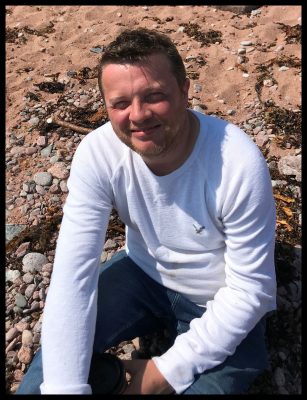 It is with profound sadness and unmeasurable pain that we announce the sudden passing of Bruce Bradley Barrington, age 37, at home in Coxheath on Monday, August 31, 2020.
Bruce was born on May 27, 1983 in New Waterford and was raised in Sydney, NS.
Bruce was the son of Carol Lee (MacKinnon) and Keith Barrington. Besides his parents, Bruce is survived by his loving partner and fiancé, Crystal Williams and sons, Keegan and Kameron Barrington, whom he loved like nothing else. He is also survived by brothers, Brian (Melissa) and Mark (Christina) Barrington; sister, Holly Barrington; as well as two precious nieces, Anna and Emma Barrington. Also left to mourn are his grandparents, Terry and Peter MacKinnon and Thelma and Bobby Barrington; aunts, Trina (Cliff) Stewart, Anita (Dan) Harris, Lorna (Cletus) Hallahan, Elaine Barrington, Linda Barrington and a large number of extended family and friends.
Bruce attended Cape Breton University where he studied Mechanical Engineering (Class of 2007). He was happily employed at Protocase as an Engineering and Design Service Lead.
Bruce was a family man through and through. The memories made with his family will surely last a lifetime.
Visitation for the late Bruce Barrington will be held at the Pier Community Funeral Home, Whitney Pier, 1092 Victoria Rd. (entrance on Church Street) from 2-4 and 6-8 p.m. on Thursday, September 10, 2020. A celebration of life will be held in the funeral home in the All Faith Chapel on Friday, September 11, 2020 at 11 a.m. with Fr. Paul Murphy officiating. Interment will take place in Resurrection Cemetery, Sydney Forks.
Donations in memory of Bruce may be made to a charity of one's choice.
Funeral arrangements are entrusted to the care and direction of Pier Community Funeral Home.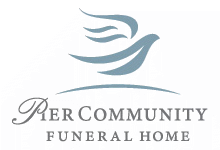 Online Condolences
Tony and I send our condolences to the Entire Barrington Families. Thoughts and Prayers are with all at this time .
From:  Helen Szucs (Rozicki)
So sorry to hear of Bruce passing, my prayers & thoughts are with you
God Bless
From:  Ada Hagen
Our thoughts and prayers are with you and your family
From:  Ralph and Mary Neville
Carol Lee, Keith and Family, Thinking of your family and Bruce's family during this difficult time. Sending our sincere condolences and prayers. Your wonderful memories of Bruce and the love you shared will help you all in the days ahead.
From:  Anna & Vince Radzikowski
Sending our prayers and love at this very sad time!!
From:  Alex,Judy & Erin
Sorry to hear of Bruce's passing, our thoughts and prayers are with you and your extended families during this difficult time. May he Rest In Peace.
From:  Janet (Aucoin
My sincere condolences to Bruce's family. I worked with Bruce and greatly respected his intellect and diligence.
From:  Paul Krasowski
To Keith & Carol Lee & family, Bob & Thelma, Elaine, Anita, Linda, Lorna and families; words alone cannot express the pain that you are feeling right now, time will help a little but such a loss will remain fresh for a very long time and will never go away. To Keith and Carol Lee, no parent should have to lose a child; I know first hand the pain that you are feeling. Please know that my thoughts, prayers and heart are with all of you. My heart breaks for each of you. Take comfort from Bruce's children for they are a part of him; they will help to see you through this immeasurable pain. May you take comfort from the family and friends that surround you; and cherish each and every memory; for memories are the one thing that death cannot take. " You are in the arms of Jesus now, and I know that you'll be fine. But I wish with all my heart that those arms were mine." With love to all of you, my deepest condolences. Shirley
From:  Shirley Gardiner
My sincere condolences to Keith , Carol Lee and all the Barrington family .
From:  Carl Rudderham
I had the pleasure of knowing Bruce Barrington in the Sydney Kiwanis Royal Canadian 29th Squadron Air Cadets and also as a suppy teacher at Sydney Academy. He served as an excellent cadet and a superior student. That is a memory that carries forward. Condolences.
From:  Neil R Bulley
My heart is saddened by your loss and our thoughts and prayers are with you. Sincerely, Lyn Day and staff of Sunshine Play Care
From:  Lyn Day
To all of Bruce's loved ones who mourn his loss, it was an honour to attend his wake and funeral to express my sincere condolences for your sudden tragic loss. I will keep you in my prayers as you struggle on through your grief. May God strengthen and comfort you with His peace.
From:  Mary C. MacPherson
Carol Lee and family: sorry to hear of Bruce's passing. Our thoughts and prayers are with you and your extended family during this difficult time.
From:  Janet (Aucoin) Griffin