Whitney Pier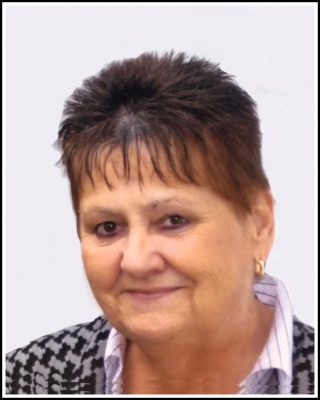 With broken hearts we announce the passing of Peggy Ann McLaine on Monday, July 13, 2020 at the Cape Breton Regional Hospital, Sydney.
Born on April 5, 1945 in Sydney, Peggy was raised in the Pier by the late Wilfred and Minnie Jackson.
Peggy lived a beautiful life touching the hearts of so many with her gift of music, her kindness, generous spirit and big heart. She lived her life with beauty, compassion, courage, dignity and grace. Peggy had an incredible bond with her family and made them the center of her life. She was a woman of great faith and her passion for her faith community and Whitney Pier community was exemplary. Peggy was the Senior Choir Director at Holy Redeemer Church for the past 45 years and she immensely prided herself in her position.
Peggy is survived by her husband, Donald 'Duck'; daughter, Gwen (Val Cupido); granddaughter, Emily; grandson, Aaron and her special love, Jesse Allan along with nana's girl, Bella.
A special thank you to Dr. Glenn Worth for his compassion, sincerity, and gentle manner over the years and to Dr. Clay Butler, Dr. Pahil and the staff at the Cancer Center for the excellent care given to Peggy in her time of need.
There will be no visitation for the late Peggy McLaine. Cremation has taken place and Liturgy of The Word will be held Saturday July 18, 2020 at 10 a.m. at Holy Redeemer Church with Father Paul Murphy officiating.
Donations in Peggy's memory can be made to Holy Redeemer Building Fund or the Cape Breton Cancer Center.
Funeral arrangements are entrusted to the care and direction of Pier Community Funeral Home.

"The world has lost a beautiful person, but Peggy left lasting footprints on the world. Her unique spirit is irreplaceable and will forever be missed."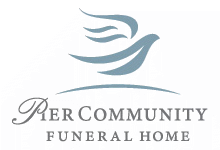 Online Condolences
My condolence to Peggy's family, may the love of the Lord always be with you, RIP Peggy
From:  Marie MacIntyre
So sorry to hear of Peggy's passing. Such a lovely soul, very talented and generous person. REST IN PEACE!
From:  Joan C MacIntosh
Our thoughts and prayers are with you and your family.
From:  Ralph and Mary Neville
Very sorry to read of Peggy's passing. She was a kind and caring person. As well as a wonderful choir director. She will be missed. To Chuck and family, you are in my thoughts and prayers. Rest In Peace Peggy..
From:  Avon Burdge Rizok
To Donald and family,  So sorry to hear of Peggy's passing. I went to school with Peggy up until grade 5. I remember her great smile and her happy attitude even as a child.
Sincerly,
From:  Judy Gillis ( Bassett) Florida
My heartfelt sympathy to you in your time of grief and need!
From:  Frank K..
Condolences to Donald and all her family
Peggy was a lovely person and we spent many times together in our youth
Prayers and blessings to all
From:  Lois Gallagher Chmiel
To Gwen and Donald, please accept my deepest sympathies of your great loss. Peggy was such a lovely lady, always so kind and a beautiful smile. Being backyard neighbours with my Grandparents, Cecil and Jane, I remember her Dad bragging about Peggy.
What a great loss for you both and to her friends and the community.
May she Rest In Peace. Love Deneyse
From:  Deneyse and Terry Johnston
Sincere condolences to Donald MacLean and family on the recent loss of your beloved Peggy. Peggy has shared so much love, friendship and her gift of Music which she shared freely, her entire life. Her generosity in giving decades of service in the Music Ministry in Holy Redeemer parish has enriched lives of all who worshiped. Her presence and gifts will be deeply missed by all who knew and loved her. Rest gently Peggy. May songs of the angels welcome you and guide you along your way! Love from Margie Gillis and extended families (formerly of Church Street.)
From:  Margie Gillis
Very sorry to hear about Aunt Peggy. My thoughts, prayers and love go out to Donald, Gwen and family. A lot of great memories in my childhood. I remember her in church in recent years, I knew she was in pain but she always had that smile that strength.
From:  John McLaine
Sad to hear of Peggy passing. Our condolences to the family.
From:  Len & Grace Neville
Donald, Gwen, Val, Aaron, and Emily:
I wanted to pass along our deepest sympathy on the passing of Peggy. She was truly a kind, compassionate, and beautiful person, and I have wonderful memories of times spent in her company in the Pier. I take great comfort in thoughts of her and Father Errol reunited and sharing many laughs together, again. May you each find comfort and peace in the many wonderful memories of her.
Lorelle, Kate and Andrew
From:  Lorelle Sinclair
To Gwen and Duck and family: Oh, what a loss! Peggy was one in a million. She was like a mother to so many people. Her kindness and love to her family and friends and larger community was unsurpassed. And oh how she made us laugh. Peggy's kitchen was open to anyone who needed a comforting word, a cup of tea, and a good laugh. When she became seriously ill, she faced it with grit and determination and her wonderful sense of humour. Her generosity with her musical talent certainly made our parish a wonderful place to worship our God. Our community of Whitney Pier will miss her terribly. Our prayers are with you as you navigate the difficult days ahead. Love, Regina and Colleen
From:  Regina Gillis
My condolences to the family. She was a great girl who always welcomed me at Holy Redeemer. May she be singing with the angels!
From:  Carol Ann MacDougall
I'm so sorry to see the passing of Peggy. She certainly had touched the hearts of many and all who crossed her path. I had some wonderful conversations while cutting her hair and developed a special bond with her. She is sadly missed! Heartfelt sympathy goes to her family! She is now at peace
From:  Bev Cooke