Sydney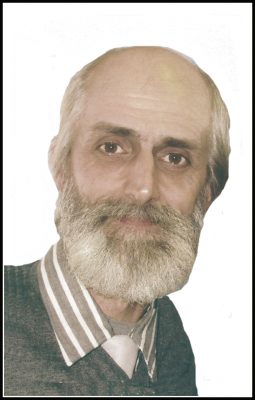 It is with heartfelt sadness that we announce the passing of William 'Willie' Gerard LaRusic, age 65, on Saturday, July 11, 2020 at the Cape Breton Regional Hospital, Sydney.
A resident of Campbell Street, Willie was a loving husband, brother, uncle and friend and the son of the late Timothy and Edna (Joyce) LaRusic. He was born "Down North" in Bay St. Lawrence, but as a young boy moved with his family to Amelia Street in Sydney's north end. Willie was a member of the on-ice staff at Centre 200 for 20 years, clearing the ice during intermissions where he will be remembered entertaining the crowd as he danced while he reset the net.
Willie will be missed by all those who had the pleasure of knowing him. Over the years he volunteered with the CBRM, DJ'd weddings and parties, was once the King of Karaoke, curled on a team with his brothers and made many lifelong friends when he worked at Day and Ross. Willie was best described as a person who would do anything for anybody. No one worked harder than Willie, and he will be dearly missed by the many neighbours and friends for whom he mowed lawns in the summer or shovelled snow in the winter.
Born into a large family, Willie had many nieces, nephews and grandnieces and nephews. He loved them like they were his own…but they loved him even more. The room would light up when Willie walked in and a tickle fight or piggy-back-ride around the house would be the norm.
Willie will be sorely missed by his loving wife, Edie (Musgrave); brothers, Sid, Greg (Mary Jane), Ed (Selina), Doug (Darlene) and Lorne (Jayne); sisters, Pauline (Connie) and Joyce; brothers-in-law, Buck Allday, Frankie and Kevin Musgrave, Stephen and Brian Manning; sister-in-law, Linda MacKinnon, not to mention his many nieces and nephews as well as his many friends.
Willie was predeceased by his parents, Tim and Edna; brother, Frances Anthony in infancy; sister, Marie Allday; sisters-in-law, Jeanette, Nette and Jane LaRusic; brother-in-law, Richard Graham and nephew, Richard Paul Graham.
Many thanks go to the nurses and doctors in the ICU at CBRH for the care they gave Willie in the last six weeks of his life.
Memorial service to celebrate the life of Willie LaRusic will be held at Pier Community Funeral Home, 1092 Victoria Rd. (entrance on Church St.), Whitney Pier on Thursday, July 16, 2020 at 1 p.m. in the All Faith Chapel with Rev. Sheldon Chant officiating. Due to Covid 19 there will be no visitation and seating at the service is limited to family only.
In lieu of flowers, donations in memory of Willie can be made to the charity of one's choice.
Funeral arrangements are entrusted to the care and direction of Pier Community Funeral Home.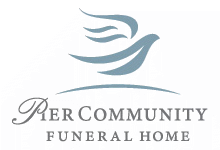 Online Condolences
To Edie and Willie's family, my husband Frank and I , would like to offer our heart felt condolences on the loss of you loved one. May your memories sustain you during this time. He will be missed all that knew him at the hockey games and Tim's.
From:  Frank and Bonnitta Corbett
Sincere sympathy to the family of Willie. Although I did not really know him I heard many kind things about him over the years. As well he came from a wonderful family and of course born in a great area of Cape Breton. He will be missed for sure by his wife and family members as well as all the help that he gave in the C.B.R.M. to Organizations as well as people he helped. MAY HE REST IN PEACE.
From:  Mary MacNeil
Dear Greg and family,
Sorry to hear of your brother's passing. I want to express my condolences to you and your family. Greg. May you know the Lord's blessing and peace during this sad time.
Sincerely,
From:  Peter (Sandy) McNabb
Sorry to Willie's wife ,Greg and family for the passing of Willie, knew most of the Larusics, many hockey games in their back yard on Amelia St. May he Rest In Peace ,
From:  Ken Robertson
Our Deepest Sympathy to you Edie. Willie will be greatly missed.
From:  Sandy & Thelma Evans
Willie was a great friend to me in my younger years and a wonderful neighbor for my parents. Willie was quiet, but he was always there for anyone who needed a hand. He will be missed, especially in the North End. In a way, Willie's farewell will be a quiet one and only for those who knew him best, his family.
From:  Brendon
Pauline, Sid and family: So sorry to learn of your brother's passing. Please accept my condolences.
From:  Gloria (Samson) Johnson
On behalf of my husband Tommy MacKinnon I know that Tom will be very sad to know of Willie's passing. Tom thought the world of Willie and told me many stories of the fun they had and of what a hard worker Willie was. Sincerely Linda MacKinnon
From:  Linda MacKinnon
Our thoughts and prayers are with you during this difficult time.
From:  Gary & Coleen Lewis
So very sad to hear of Willie's passing. He had a smile and lovely greeting for EVERYONE! We knew him through Karaoke first, then through Centre 200.Our deepest sympathy to you, Edie. love, Joan Macintosh and Bevan Brennick. Rest in well deserved peace, Willy.
From:  Joan C MacIntosh
Dear Edith,
So very sorry to hear about Willie. He was a big part of Centre 200 since I started working there. He worked hard and long and I was fortunate to catch him dancing on the ice a couple of times. My sincerest sympathies to you and your family.
From:  Cindy Tobin, Black Belt Security
My condolences on the death of your beloved brother Willy Larusic. Our thoughts and prayers are with you all as you celebrate Willy's Life and love. May he rest gently! Margie Gillis and the Gillis families.
From:  Margie Gillis
So sorry to hear of your loss Edie and may you always know willie will be with you forever in your heart and memories and in the hearts and memories of the many who knew and loved him.
From:  Edward MacPherson
So sorry for your loss. Always like seeing Willie doing his dance moves at Eagles games. He will be missed.
From:  Alvina Kearney Howie. Section 29
Pauline and family. My deepest condolences. May he Rest In Peace.
From:  Deborah Lewis
I'm so sorry to hear about Willie's passing, always got along very well with him. My deepest sympathies to the entire family.
From:  Brian Thomey
My deepest sympathy to the family he has been my friend since I was 5 years old playing with Lorne. Every day I use to see him at Tim's and everyday he would call me Mikey kuba I am going to miss my friend Willie
From:  Mike Kuba
My condolences to Edie and family. So sorry to hear of Willie's
Passing. May God Bless you all.
From:  Susan Dingwall Shorrocks
We will always hold loving memories of Willie and the time we shared at Day & Ross Sydney. Ray and Dodie March. RIP friend
From:  Dorothy March
My condolences to the la rusic family and to Edie so very sorry to hear about willies passing.
From:  Roger & Maria Burns
So sorry for your loss Eddie, he will be missed at the rink
From:  John and Judy Cechetto
TO THE FAMILY SO SORRY TO HEAR OF WILLIES PASSING HE WAS SUCH A KIND LOVING PERSON RIP/ WILLIE
From:  VERA HILLMAN MURRAY
Edie: My deepest condolences on Willie's passing. He was one of the kindest and happiest people I have ever known. Please know that my thoughts and prayers are with you.
From:  Carolyn Markotich