Whitney Pier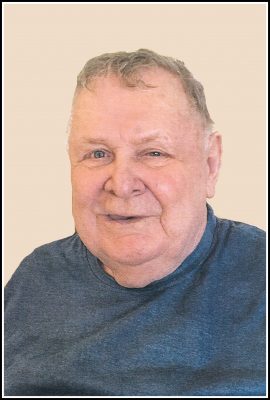 It is with great sadness we announce the passing of John Walter 'Lefty' Hewak on Friday, July 24, 2020 at the Northside Community Guest Home, North Sydney, with his devoted wife by his side.
Born on December 6, 1938 in Sydney, John was the son of the late Walter and Annie (Orychock) Hewak.
Lefty was employed by the S & L Railway and then Sydney Steel, retiring after 35 years. He was an avid sportsman in baseball, hockey and golf.
Lefty is survived by his wife of 62 years, Rita (Lee) Hewak; children, Brenda (Joe) Head, Michael (Marg) and Brian (Lois); grandchildren, Jason, Jarret, Tammy, Amanda and Cody; brother, Walter and six great-grandchildren.
Besides his parents, Lefty was predeceased by his sister, Shirley MacDougall.

There will be no visitation for the late Lefty Hewak. A private family graveside service will be held at Resurrection Cemetery with Father Roman Dusanowsky officiating.
Special thanks go out to the Northside Guest Home and Munroe Place staff for devoted, passionate care of Lefty in his time of need.
Donations in Lefty's memory may be made to a charity of one's choice.
Funeral arrangements are entrusted to the care and direction of Pier Community Funeral Home.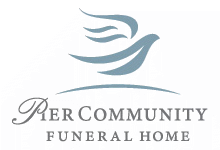 Online Condolences
Words can't express what you are all feeling at a time like this, my thoughts and prayers are with you and all your family
From:  Donna French
Message of hearftfelt condolences to Rita, Walter and Family.
From:  Frank Kokoska
I played baseball and worked on the plant with Lefty. We had many laughs! May he "Rest In Peace". My thoughts and prayers are with his family at this very difficult time.
From:  Len Doucette
Sorry for Your Loss Rita and Family . He was a funny Guy
From:  Valerie Murphy
Sincerest condolences to Rita and family on the passing of my friend 'Lefty'.
From:  Bryan Cullen
DEEPEST SYMPATHY TO THE FAMILY & TO YOU LAJU, FOR YOUR LOSS. WE ALL GREW UP ON HENRY ST, HAVING A BALL , WHERE WE ALL PLAYED GAMES. GOD BLESS
From:  CATHY O'GRADY NEE CATHY MAGIS
To Brian & Family, Very sorry to hear about your dad. I always knew lefty but I had the pleasure of playing some hockey with him several yrs ago in the old industrial league in the Pier and he was very funny and supportive to everyone who played. … an amazing man who was very competative and yet cared for others. RIP my friend….you will never be forgotten.
From:  John MacDonald
So sorry for your loss, Lefty was like Cher, only one name needed to know whom you were speaking of. Thoughts & Prayers for your family in this time of great sadness. He was a great neighbor & friend to our family. He will be missed, hugs
From:  Diane McKinnon Erickson (Posey & Joe's daughter)
Thinking of you Rita, Brenda and family. Love and Prayers go out to you all!
From:  Anne and Steve Fanning
Brenda , I am so sorry to hear of your father's passing .My heartfelt condolences are extended to you and your family. Our thoughts,and prayers are with you during this trying time
Sincerely,
Cathy ( Tomie ) Penman
From:  Cathy Penman