Barrie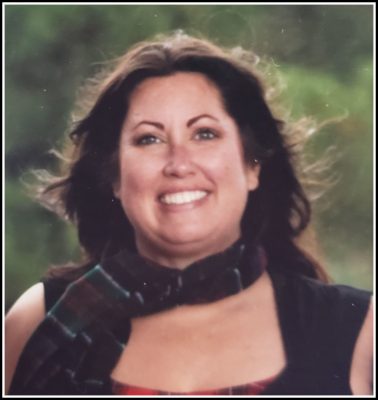 It is with heavy hearts, and with much love that we mourn the passing of Jennifer Elizabeth Guillena in Barrie, Ontario (formerly of Sydney), on July 12, 2020, at the age of 36.
Jennifer was born in Sydney, Nova Scotia on March 26, 1984. She was a Warrant Officer with 29 RCAC, graduated from Sydney Academy in 2002 and then UCCB. She moved to Angus, Ontario in order live with her loving grandmother, Elizabeth, aunt, Darlene 'Sissy', uncle, Dan and cousins, Cindy and Michael MacIver. It was in Barrie that she met the love of her life, Ryan.
Jennifer will be lovingly remembered and deeply missed by her mother, Dianne Guillena; father, Steven Young (Sharon); stepmother, Cathy Violande; brother, Jonathan Young (Amy); aunts, Darlene MacIver (Dan), Kathleen Warren and Janice Young; uncles, Cliff Guillena (Linda), Kevin Guillena (Donna), John Young, Andrew Young and step-grandparents, Kay and John Violande.
Jenn was extremely excited to become an aunt. She did not get the chance to meet her nephew, Jack Ellis Young, but we are sure that Jenn and her sister, Debra are watching over him. Baby Jack will have two special angels watching over him always.
Jennifer was predeceased by her sister, Debra Marie Young, grandmothers, Elizabeth Guillena and Edna Young and grandfathers, Clifford Guillena and Reverend J.W. Young.
Jenn was a keen lover of the arts, in particular was her love of music. She loved to sing, play guitar and had the voice of an angel. She also enjoyed painting, drawing, and had a sharp eye for fashion. She was extremely tech savvy and could fix any computer problem that she encountered. Jenn was an extremely outgoing, a kind and gentle soul. She had a beautiful smile, one that would light up any room when she entered. She was very fond of butterflies and even had a butterfly tattoo. It is often said that butterflies are messengers that are sent from heaven, and every time you see one, it's from the angel which you love and miss. Our butterfly has now spread her wings and has flown to join her Nanas and Papas as well as her sister, Debra in heaven. Though she may not be physically with us anymore, we keep her near and dear to our hearts and know she is always with us.
Visitation and memorial service to celebrate the life of Jennifer Elizabeth Guillena, who passed away in Barrie, Ontario on July 12, 2020, will be held at Pier Community Funeral Home, 1092 Victoria Rd. (entrance on Church St.), Whitney Pier on Saturday, March 26, 2022. A gathering of family and friends will take place from 10 to 11 a.m. with the memorial service to follow at 11 a.m. in the All Faith Chapel with Fr. Paul Murphy officiating. Interment will take place in Resurrection Cemetery, Sydney Forks.
Donations in memory of Jennifer may be made to a charity of one's choice.
Funeral arrangements are entrusted to the care and direction of Pier Community Funeral Home.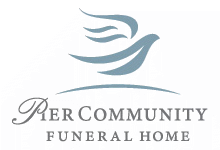 Online Condolences
Steven we are so sorry to hear of the passing of your daughter Jennifer, sending love and prayers your way.
From:  Rick and Janet Ryan
Deeply sorry for your loss. I will always remember Jenny as a smart, energetic young girl who loved music and movies. As I have been recently exposed to Covid, I will be unable to attend. Pray this service will help you in your journey towards healing.
From:  Debi Couture