Sydney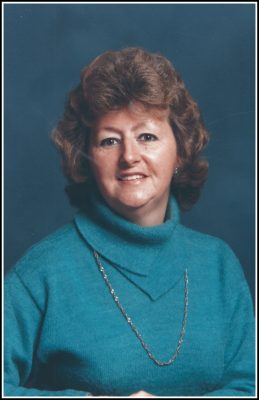 It is with great sadness that the family of Lorraine Shirley Barnaby announce her passing on Thursday, July 9, 2020 at the Cape Breton Regional Hospital, Sydney after a lengthily illness.
Born on March 24, 1939 in Sydney, Lorraine was the daughter of the late Archie George and Marguerite (Berthelot) Barnaby.
Lorraine is survived by her siblings; her care giver and with whom she resided, Claudette Barnaby, Jo-Anne (Tom) Currie, Dennis (Elaine) Barnaby and Bruce Barnaby; nephews, Lorne and Adam Currie, Shaun and James Barnaby and niece, Marlyce (Currie) MacMullin; as well as her two cats, Marble and Patches.
Besides her parents, Lorraine was predeceased by her brother, William (Billie) Berthelot.
Lorraine was an active member of St. Andrews United Church where she had been a choir member and taught Sunday School. Lorraine worked at a daycare center for many years where she made many friends caring for children in the community. She loved to take shopping trips every Saturday to Sydney and surrounding areas and would usually be seen impeccably dressed and with her niece, Marlyce and friend, Jodi in tow. Before the Alzheimer's took her from us, she enjoyed spending time with her special friend, the late Calder Chant.

The family would like to thank Dr. Jason Osborne, the nurses of the ER Department, and 4C at the Cape Breton Regional Hospital for their compassion and care.
Visitation for the late Lorraine Barnaby will be held at the Pier Community Funeral Home, Whitney Pier, 1092 Victoria Rd. (entrance on Church Street) on Tuesday, July 14, 2020 from 2-7 pm. A celebration of Lorraine's life will be held in the funeral home in the All Faiths Chapel on Wednesday, July 15, 2020 at 11 a.m. with Rev. Thomas Whent officiating. Interment will take place in Hardwood Hill Cemetery, Sydney.
In lieu of flowers, donations in memory of Lorraine, can be made to the Heart and Stroke Foundation or Alzheimer's Society.
Funeral arrangements are entrusted to the care and direction of Pier Community Funeral Home.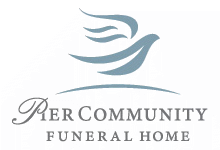 Online Condolences
Will always remember Lorraine when she worked at Sally Shop on Charlotte Street. Always a smile, and a pleasant hello.. a few laughs and a nice chat. Thoughts are with the Family at this sad time..
From:  Sheila Buffett
To The Family So Sorry To Hear Of Your Loss of Lorraine you are all in my Thoughts And Prayers Lorraine Was A Wonderful Lady And A Good Friend of mils Lots Of Nice Memories .Debbie MacIvor.
From:  Debbie MacIvor
I'm so sorry for the loss of your sister. My thoughts and prayers go out to you.
From:  Beverly Whitty