Sydney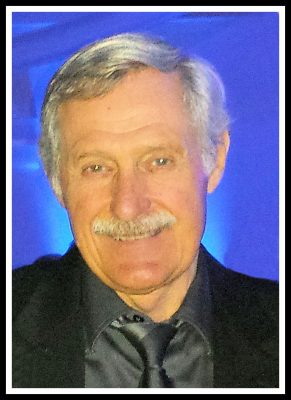 It is with profound sadness that we, the family, announce the sudden death of Allen Bernard Young, age 67, on Wednesday, June 10, 2020.
Allen was born on November 9, 1952 to the late Vince and Bertha (Farrell) Young of Whitney Pier.
Allen is survived by his loving and devoted wife, Beverly (Mac Neil) Young; daughter, Miranda (Paul) Kourtsidis, Owen Sound, Ontario and son, Andrew (Kaitlyn Delaney), Halifax; his pride and joy grandchildren, Liam and Sophia Kourtsidis; sister, Joan Young (Joe Carey); brother, Ricky (Janet) Young; sisters-in-law, Donna (Michael) Hewey, Digby, Brenda (Roy) Rossiter and Ellen (Gary) Landry; nieces, Heather Young (Chris Atwater), Alliston, Ontario, Rachael Rossiter, Kamloops, British Columbia and Nicole Landry (Stephane Allain) Moncton, New Brunswick.
Allen was a proud railway man for many years as was his father before him. He began working with the DEVCO Railway in 1974 as a Conductor and later was trained as an Engineer until the closure of the Cape Breton Development Corporation in 1999. He then worked for the Hudson Bay Railway from 2000 to 2015 as a Conductor in northern Manitoba. He always enjoyed talking about his time working for the railways.
Allen enjoyed skating, skiing, and curling at the Schooner Curling Club. He was an avid skater at all the rinks in the CBRM. He enjoyed spending time with fellow skaters at Tim Horton's laughing and telling stories. He loved to go to dances through the years especially at the Polish Village and the Ukrainian Malanka. His special place to be in the summer months was in Dunvegan, Cape Breton. Allen loved to see his grandchildren come visit in Dunvegan. He loved to play and swim with them at the beach. In the evenings he could be found around the campfire with family and close friends. Beverly would like to thank their many friends at Dunvegan who helped them the last two years with anything they needed.
We the family would like to thank the nursing staff at the Inverness Hospital, especially Dr. Jean Mac Lachlan, for their care and compassion for the time Allen was there. We would also like to thank the nursing staff at the Cape Breton Regional Hospital, floor 3B, for such wonderful care and compassion, especially Dr. Meghan Keating.
As per Allen's wishes, cremation has taken place. Donations in memory of Allen can be made to the Canadian Cancer Society or the charity of one's choice.
Funeral arrangements are entrusted to the care and direction of Pier Community Funeral Home.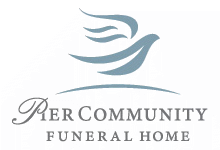 Online Condolences
Bev, Miranda and Andrew
Please accept my condolences on the death of your husband and Dad. It is always such a difficult time and I will keep you in my thoughts and prayers.
Margie MacNeil
From:  Margie MacNeil
Yvonne and family please know our thoughts and prayers are with you at this time. We were so sorry to hear of Allen's passing ,many fond memories. Sending our love,Blair and Lisa Gentile
From:  Lisa Gentile
We know you have many memories to keep close to your heart at this time of sadness. Sorry to hear of Allen's passing. Hugs to you, Bev. Your neighbours in Dunvegan Patsy and Bob.
From:  Patsy LeBlanc
Sorry. For your. Loss. We had. Lots of good chats at. Tim's
From:  Dave. MacNeil. Skater
Bev my heart breaks for you and your family.So sorry to hear about Allen 's passing.It is quite awhile since I saw Allen so I will remember gliding along the ice with him and then the skating group at Tim's afterwards having lots of laughs and story telling.I will always cherish knowing Allen and our chats on the ice about our children and a little bit of everything .He always spoke so highly of you Bev .and was a great friend to all of us.We will miss him dearly Fly high with the angels my friend to my favourite skating song On The Wings Of A Dove
You will all be in my thoughts and prayers Bev.Big hugs
fly high with the angels
From:  Verna Mac Neil
Dear Beverly and family, so sorry to hear of Allen's passing. I grew up across the street from the Young family on James Street. Allen was much younger than I am but knew him as a young person in the neighborhood. Allen's mom and mine were great friends and Joan and I grew up together. Latter in life Allen worked on the railway up to Churchill,Manitoba and I told him I worked for a summer in Thompson and a bunch of us went up to Churchill for the weekend. I told him how slow the train was and Allen explained the track was built on muskeg and if train went over a certain speed it would jump the tracks. Allen was a nice guy and will be missed greatly by his friends and family. Suzanne and I would like to offer our sincere condolences to his wife and family.
From:  Suzanne and Dennis Merner
Bev Miranda and Andrew, please accept our sincere condolences on the passing of your Husband and Father.
From:  Kevin and Marlene Ratchford
Our Deepest Sympathy to you Bev and Andrew and your family. So sorry to hear this news. Allen was such a nice kind gentleman. He is now at peace. We will miss him in Dunvegan. Take Care. Our thoughts and Prayers are with you.
From:  Nancy, Greg, Jessica and Kristina Prendergast
Huge condolences to you all;Bev,Miranda, Andrew,Nicole,Ellen and Gary and the extended family..Take care and God bless you.all..xoxo
From:  Alicia Canova
To Allen's family and his sister Joan and brother Rick, I wish sincere condolences for your loss. An old friend who knew and appreciated Allen as a very active and busy young man and impressed with his accomplishments.
From:  Tom Chiasson, friend of sister Joan
We will miss you my friend at the rink and Tim's. You were a great gatherer of people.
From:  Jack/Coleen Aikens
Bev, I was so sorry to learn of Allen's passing. My heartfelt condolences to you and all of Allen's loved ones. I have happy memories of Allen and the gang from the Bonnie, especially beating the guys (one time) at b.s. poker. Take solace from your happy memories, one day at a time.
From:  Alice Swan
Sorry for your loss.
From:  Katherine Steele Nichols
Very sadden to here of Allan's passing. Love you Bev, take care.
From:  Albert Carroll
So sorry to hear of Allen's passing he was a great neighbour who was A real great guy Rest In Peace Al
From:  Joe Gillis, former pier boy
I worked with Allen on Devco railway he was a great guy sorry to here of his passing much too early .
From:  Barry Bisson
So sorry for your loss. I didn't know Allen but reading his obituary I know that his father (Vince) and my father (Buddy MacDonald) were on the S & L railway union executive in the 1960's and were good friends. Dad worked on DEVCO until 1985 and was the rules tester for all the Engineers so I know he would have known Allen. Again, just wanted to say so sorry for the lost of Allen.
From:  JIm MacDonald
We were so very sorry to read of Allen's passing. Really enjoyed his friendship at skating for a few
years, and also our visits to Tim Horton's after to chat and laugh together with our skating friends. Please accept our sincere sympathy to you Beverly and your family at this most difficult time.
From:  Reg O'Neill & Jean Ingraham
So sorry for your loss Beverly. We miss seeing you and Allen at the rink and the odd dance.
A good friend.
From:  Greg and Sharon MacNeil
Bev, I am so sorry to learn of Allan's passing. He was a lovely, friendly, happy man. He will be missed in Dunvegan.
From:  Anna Mae Muise
Dear Beverly, Andrew, and family,
Sincerest Condolences on the passing of your dear husband,dad ,grandfather. Prayers and Love ,
Linda
From:  Linda Catoul
My deepest condolences to you and your family Bev.
From:  Stephanie Black
Dear Beverly and family, I am so sad to hear of the passing of Allen. You both had been on my mind during these months of Covid. I enjoyed our conversations coming in my shop and admired his determination to keep moving and being positive. Please take of yourself and reach out anytime if you need anything!
From:  Deneyse Johnston
Bev, Miranda, Andrew & Family,
We were saddened to read of Allen's passing. Our thoughts and prayers are with you at this difficult time.
From:  Chuck & Pat Drohan
Ellen And Brenda so sorry for your loss, Crissy Mac Kinley Marion Bridge
From:  Crissy Mac Kinley
Bev, and family, my heartfelt condolences go out to you, at this very difficult time, I,ve known Allen since I was a very young girl, he and Kevin had been friends for a very long time. They had been through a lot over the years, Allen and you Bev were so good to Kevin, over the years, especially during his final year, always there with your love and support. My thoughts and prayers are with you all, at this difficult time, may he RIP, I'm sure they are relaxing, having a beer around a campfire right now
From:  Anne Sullivan
I am so sorry to hear about Allen's passing. I will give you a call
From:  Patricia and Tom Murphy
Bev, our thoughts are with you and your family. Allen was such a nice man, and a good curler! We enjoyed the time we spent with you guys, both on and off the ice. So sorry for your loss.
From:  Nadine & Thomas Drover
Bev, so sorry to learn of Allen's passing. My sincere condolences to you and all of your family at this sad time.
From:  Sheila Ward
Bev & Family ,
I know there is no words that can help you through the passing of Allan ! But please know that everyone loved Allan for the wonderful man he was , a good friend , and always there with a helping had . Everyone loved being around you both .
My heart is so filled with sadness and please know that I will always be here for you and if you just need to talk with someone who , unfortunately has been in the same heart breaking place in life ! Love you !
From:  Heather E. Skinner
So sorry for your loss, God Bless.
From:  Debbie Hollohan
Bev and family. I'm so very sorry to hear of Allen's passing. What a fine and gentle man he was. I enjoyed his company at the Schooner Curling Club. My thoughts are with you.
From:  Frances Ford
Bev..
I'm so very sadden to see this ..
The loss of a great man..
My heart breaks for you and the Family…
RIP AL.

From:  Kathy & Vince Gale
Beverly, I am so sorry to hear of Allen's passing. Genevieve had mentioned that he was a friend of Kevin Murphy and then the penny dropped, I used to see them at the Bonnie Prince, back in the day. I am so sorry for your loss and just wanted to let you know that you are in my thoughts and prayers.
From:  Josephine (Jo) MacGillivary