Sydney/Gabarus Lake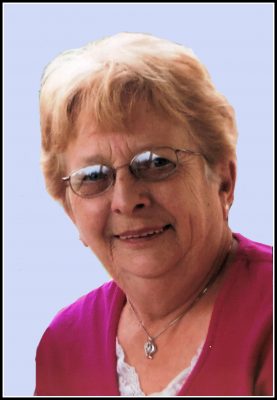 It is with heavy hearts that we, the family of Catherine Christene Newton, inform you of her passing on Monday, June 15, 2020 at the Cape Breton Regional Hospital in Sydney.
Born on February 13, 1943 in Gabarus Lake, residing there until Catherine moved to Sydney where she lived until her passing. Catherine was the daughter of the late Alex Angus and Dora (MacLeod) MacDonald.
Catherine was well known for always keeping busy as a long-time seamstress working at Jacobsons Bridal and Vogue Dry Cleaners, she had a passion for crafting. She was an avid sewer, with a quilt or craft fair project always in process, loved to knit slippers, mittens and hats, and was a beautiful landscape painter. Catherine enjoyed playing darts, a good game of cards, and spending time with her dear friends, Josephine and Maddie.
Catherine is survived by her six children, Darlene (Derrick) Gwynn, British Columbia, Terrance (Marlene) Gwynn, British Columbia, Jim (Sue) Gwynn, Alberta, Steven (Heather) Newton, British Columbia, Dora Newton Figen, Alberta, and Kevin (Rhonda) Redden, Nova Scotia; 16 wonderful grandchildren; eight beautiful great-grandchildren; many brothers-in-law and sisters-in-law; nieces and nephews; as well as her lifelong best friend and sister-in-law, Pearl MacDonald, who was there for her throughout her life right to the very end. We will be forever grateful to you Aunt Pearl, for your dedication to taking care of her and everything you have done. We love you and thank you from the bottom of our hearts.
Catherine, being the last surviving member of her immediate family, was predeceased by her parents, first husband, Charles Gwynn, second husband, Francis (Beaver) Newton, and brothers, Angus and Allister MacDonald.
Visitation and funeral service to celebrate the life of Catherine Newton will be held at Pier Community Funeral Home, 1092 Victoria Rd. (entrance on Church St.) Whitney Pier on Thursday, June 18, 2020. Due to current social distancing requirements, a visitation by appointment only will take place from 12 noon to 3 p.m. with the private funeral service to follow at 3 p.m. in the All Faith Chapel with Rev. Sheldon Chant officiating. Interment will take place in Zion Cemetery in Gabarus Lake following the service.
To book your time slot for the visitation, please call 902-270-1092 or email us at info@pierfuneralhome.com. Thank you for your cooperation in this matter.
In lieu of flowers, donations in memory of Catherine can be made to the charity of one's choice.
Funeral arrangements are entrusted to the care and direction of Pier Community Funeral Home.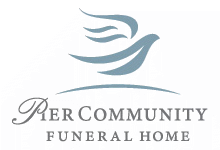 Online Condolences
So sorry to hear of Catherine's passing.We worked together at Jacobsons and many a laugh we shared.We are blessed to have one of her painting given to us on our 50th Wedding Anniversary which we will cherish forever.Fly high my sweet Angel.
From:  Barry & Starla Costello
Sending our sincere condolences to Catherine's family. She was a talented and lovely lady. Take care.
From:  Shauna Miller MacKeigan
Darlene, Terry, Jimmy, Dora, Stevie, and Kevin–My deepest condolences go out to all of you at this sad time. Your mother and I grew up together in Gabarus Lake and shared many good times and laughs. She was a very talented lady with always a project on the go. Last October, I had a get-together with Margaret, Alan, and your mom. We had good conversations, laughs and a meal. i am so glad I got all the old friends together. May you all find comfort in the good memories you have of your Mom. Memories of those we love live forever in our hearts!
Love to all,
From:  Phyllis MacLeod
I'm so sorry for the loss of your mom , my thoughts and prayers are with you all
From:  Elizabeth Milley (Humby)
Very sorry to hear of Catherine's passing, always enjoyed a chat with her about her many skills or picking up a few tips here and there.
Prayers for the family at this most difficult time.
From:  Helen Boutilier Apt. 24
Extending sincere condolences to all the family and friends of Catherine. I remember her as always pleasant and smiling a wonderful smile.
From:  Frances Hanson
Catherine and I were a part of the painting class at The Senior's in Marion Bridge and I really admired all her works . She had an eye for detail and always brought her work to the Church fairs ,for example, St Theresa's in Sydney . So very sorry for your loss . Phyllis MacEachern Trout Brook Rd .
From:  Phyllis MacEachern