Sydney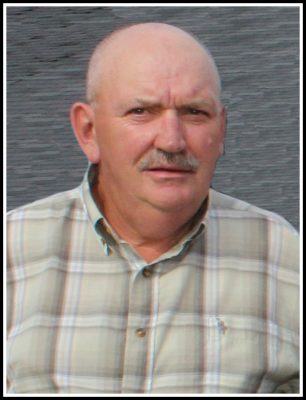 It is with broken hearts that we, the family, regret to announce the passing of Keith Charles MacDonald, on Thursday, June 18, 2020 at the Cape Breton Regional Hospital, Sydney.
Born on December 20, 1952 in Glace Bay, Keith was the son of the late Ralph Charles and Eunice Mae (Stubbard) MacDonald. Keith was a loving, kind, gentle soul who loved his family and friends.
Keith was a hard working and dedicated man. In his early years he worked in the Motel business in Antigonish. Then when he moved to Halifax he worked as a Supervisor and Residential Support Worker. Finally, when he returned to Sydney, he worked for Kenmount Ford and then the MacDonald Group at Ford and Kia.
Keith is survived by his loving wife, Moira Arleen MacDonald; son, Kyle (Michelle Roach) MacDonald; daughters, Nicole MacLeod MacPherson (Ray MacPherson) and Kimberly Smith; the children's mother, Joan Theriault; grandchildren, Judi Smith and Ryan Smith; son-in-law, James Smith; sisters-in-law, Gail MacDonald, Maureen 'Sissy' Crummey, Rose Berkshire, Linda Hollahan and Angela Hollahan; brothers-in-law, Shauen Hollahan and Randy Berkshire; as well as an uncle, numerous nieces, nephews, great-nieces and nephews, cousins, friends and neighbours.
Besides his parents, Keith is predeceased by his brother, Glen MacDonald; son-in-law, Clive MacLeod; father-in-law, Leo Andrew Hollahan; mother-in-law, Mary Helen Hollahan; brothers-in-law, Bernard Hollahan, Blaise Hollahan and George Curmmey and sister-in-law, Gloria Hollahan Kober.
Cremation has taken place. Due to Covid 19 restrictions, a service will be held at a later date.
We, the family, would like to thank the doctors and staff at the Emergency Department, IMCU, Palliative Care and Dr. Pahill and the staff at the Cancer Center of the Cape Breton Regional Hospital, the Paramedics of the Emergency Health Services and the Cape Breton VON for all they did for Keith during his illness.
Donations in memory of Keith may be to the Cape Breton Regional Hospital Cancer Patient Care Fund or a charity of your choice.
Funeral arrangements are entrusted to the care and direction of Pier Community Funeral Home.

"I've learned that people will forget what you said, people will forget what you did, but people will never forget how you made them feel." – Maya Angelou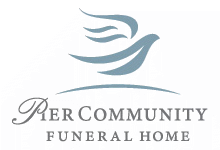 Online Condolences
I had the pleasure of working with Keith at Mac Donald Ford. A nicer guy could not be found. I am sorry for his loss.
From:  Doug Mac Leod
My sincere condolences to everyone during this difficult time.God Bless
From:  Pat
Sending my deepest condolences to Keith's family. I had the pleasure of working with Keith at MacDonald Auto Group. He had an energy about him that was contagious and made the work environment, well just better. Hard working, respectful, friendly and always asking about my family and telling me how proud he was of his. Most recently I bumped into Keith and met his wife before the holidays as they were shopping for their grandchildren. We had a great conversation, and I'm so happy I bumped into him that's day. Rest In Peace Keith.
From:  Lisa MacEachern