River Ryan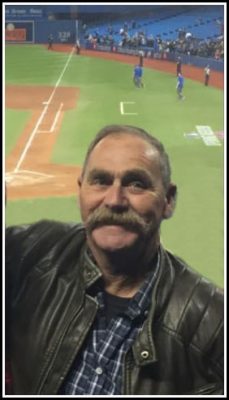 It is with heavy hearts that we announce the peaceful passing of James Patrick 'Paddy' Fitzgerald, age 66, on Friday, June 12, 2020 after a battle with cancer. Paddy passed away at home surrounded by his family.
Born on March 24, 1954 in Sydney, Paddy was the son of the late James and Rosella (Hayes) Fitzgerald, and he grew up on Grand Lake Road.
Paddy is survived by his wife of 41 years, Margaret (Doran); three sons, Pat, Jamie and Timmy (Jen); two sisters, Ann (Ronnie Osborne) and Veronica (Phil MacAulay); many nieces and nephews; his loving cousin, Ambrose and a very special fur baby, Wiggum.
Besides his parents, Paddy was predeceased by his sister, Barbara and brother, Simon.
Paddy was a very hard worker who spent over 40 years as a laborer. He truly loved to work, stay busy and always be on the go. You could often find him at Robin's Donuts however, taking a break for a coffee with the boys.
Paddy had many interests; in his earlier days, he was a slow pitch pitcher for the Yamaha Lakers. This passion for ball continued, as he was a lifelong fan of the Toronto Blue Jays. He loved driving to Ontario to see his family and to catch a few ball games along the way. Paddy loved animals, riding his motorcycle, cheering for the Leafs, taking his wife shopping at the mall, singing with his sisters and spending time with his three sons, who were his pride and joy.
Paddy was a jokester who enjoyed teasing those closest to him. He could always put a smile on your face with his great stories and big heart. He was loving, supportive and caring. He will live on in our hearts and memories forever. Until we meet again.
We would like to thank the staff at the Cape Breton Regional Hospital Cancer Centre, the VON and the Palliative Care team for their care of Paddy in his time of need.
In lieu of flowers, donations, in memory of Paddy, can be made to the Canadian Cancer Society or to the Hospice Palliative Care Society.
Memorial service for the late James Patrick Fitzgerald will be announced when circumstances permit.
Funeral arrangements are entrusted to the care and direction of Pier Community Funeral Home.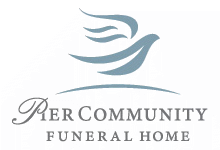 Online Condolences
To The Fitzgerald family,
Please accept our sincere condolences on the death of your husband and Father.
May you alll find strength and comfort in each other through this difficult time, and may Paddy RIP.
From:  Johnnie and Debbie MacKinnon
So sorry to hear about Patty. He was a very nice guy. Our condolences go out to all the family.
From:  Linda (MacDonald) Kieley
My condolences to the whole family Paddy made e very day brighter.
From:  Allan Morrison
So sorry for your great loss.
From:  Debbie and Jack MacDonald (O'Dea)
To the Fitzgerald family: I am so sorry to hear about your great loss. Paddy and I worked together many times over the years. My thoughts and prayers are with you at this time.
From:  Domenico Camilli
I regret I was not able to attend the memorial service for Paddy today. I knew Paddy through mutual friends of Bill W. He was a down-to-earth, humble guy who was always willing to pitch in and help out at functions and he always had that friendly smile. I also ran into him at Robin's! Yes, I'll miss him, a loss for all of us. Rest in peace, Paddy.
From:  Colleen Gillis